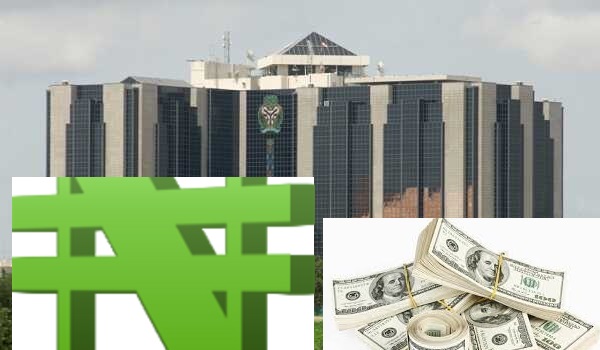 ---
Guidelines On International Money Transfer Services In Nigeria-Updated – Guidelines For Operations of International Money Transfer Services, Regulating The International Money Transfer Business In Nigeria, Nigerian Central Bank and International Money Remittance, CBN licenses 11 new money transfer operators, CBN Stops Banks From Handling Int'l Money Transfer, CBN, has prohibited Deposit Money Banks from acting. This is Guidelines On International Money Transfer Services In Nigeria-Updated.
This guidelines address business rules governing the operation of international money transfer services in Nigeria.
Unregistered Int'l Money Transfer Operators
Clamping down on Unregistered Int'l Money Transfer Operators. In Nigeria, there are only three registered international money transfer.
From anywhere you are reading this, you can be one. Just go through this regulations and do the needful.
Contact us
for your
business Corporate documentations
with Corporate Affairs Commission, and
tax start-up processes
with  Federal Inland Revenue Services. As professional accountants, auditors, tax management experts, we can also liaise with the bankers for you.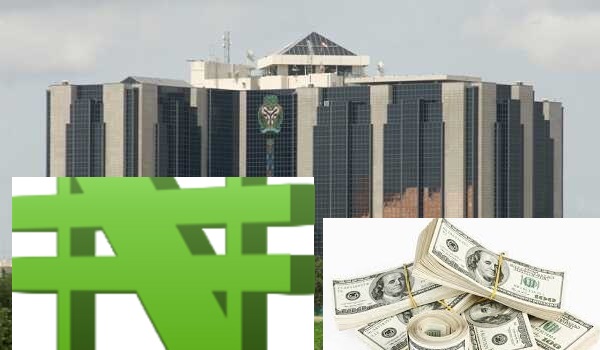 Business Ruels As Guidelines On International Money Transfer Services In Nigeria-Updated
This guidelines address business rules governing the operation of international money transfer services in Nigeria. In addition, it sets the basis for the  regulation of the services offered at different levels and by diverse participants.
These related topics could help your understanding more
:
guidelines on international money transfer services in Nigeria
international money transfer operators Nigeria
Weblink international money transfer
list of money transfer operators in Nigeria
international money remittance service
wire transfer restrictions in Nigeria
weblink international limited
In the first part we dealt with issues concerning licensing and operational procedure. In this part we shall be dealing with the other parts of this guideline which centres on Disclosure Requirements.
  DISCLOSURE REQUIREMENTS @ Guidelines On International Money Transfer Services In Nigeria-Updated
1.A money transfer service operator shall disclose to its customers:
– details of applicable exchange rate, commission, fees and any other amount that may      be charged by banks/agents involved in a transfer.
–  the meaning of any technical terms and acronyms used.
 – that it neither accepts deposits nor lends to the public
– prevailing exchange rates at all times and in all locations it conducts business.
2. Outward Money Transfer Services
      A money transfer operator shall:
–      advise customers of the time funds sent would be available for collection by beneficiaries;
–    inform the customers within 24 hours where outward transfers could not be effected within the time frame advised. refund to the sender, any amount returned undelivered in the manner it was paid by the customer:
i. Where the operator is responsible for the returned transfer, the refund to the sender shall include all the fees and charges paid by the sender; and
ii. Where the sender is responsible for the returned transfer, the operator shall recover from the sender, only costs associated with the transaction.
3. INWARD MONEY TRANSFER SERVICES
A money transfer operator shall:
–     -make payment to customers only in Nigerian currency, in line with CBN regulation;
– use the prevailing exchange rate on the day the transfer is received; and
– declare in the receipt/certificate of transfer that the money paid to the customer is not    counterfeited.
4 CHARGES
i. All money transfer operators shall comply with the guide to money transfer charges, as provided by the CBN from time to time.
ii. The provider must make refund where wrong, inappropriate or disproportionate charges or fees are identified internally by provider.
i.  All complaints to the operator must be acknowledged on receipt.
ii.  Each operator shall provide a Complaints Management Unit to resolve complaints or disputes submitted by its customers. The unit shall provide its services free of charge through well publicized and dedicated channels, including phone numbers and e-mail address(es).
iii An operator must fully investigate complaints and make appropriate decision and communicate same to the complainant within one (1)) week of the receipt of complaints.
Iv  Each complaint shall be assigned a unique identifier for ease of reference. Operators shall provide dedicated phone, email or other means by which complainants may enquire about the progress of their complaints. In addition, operators shall provide a response to all enquiries within 48 hours of receipt.
V  Where a complainant is dissatisfied with the decision, the operator shall provide an internal mechanism to review its initial decision.
Vi  The review body must arrive at a decision within one week of receiving letter of dissatisfaction from a complainant;
Vii  Where a complainant is not satisfied with a decision of a review body, the complainant may escalate the issue to the Director, Consumer Protection Department, Central Bank of Nigeria; and
Viii  A provider shall render monthly returns on all complaints to the Director, Trade & Exchange Department, Central Bank of Nigeria, Abuja, in a format approved by the Bank.
 At a minimum, an operator must have a second level authentication before payment could be made to recipients in the case of inward money transfer services;
i. An operator owes a customer a duty of confidentiality except where:
a. Disclosure is at the instance of a relevant authority; and
b. The customer expressly consents to disclosure.
II. An operator should not require from the customer, any means of Identification different from those provided in extant CBN circulars and guidelines;
III. For the avoidance of doubt, any of the under-listed is an acceptable means of identification:
a. International Passport;
d. INEC Registration Card; or
e. Bank Verification Number (BVN)
If a Money Transfer Service Operator or its agent fails to comply with these
Guidelines, the CBN may take any corrective action against the MTSOs as may be prescribed from time to time.
8. SANCTIONS
In addition to the use of remedial measures, the Bank may take any or all of the following sanctions against an MTSO, its board of directors, officers or agents:
(a)Withhold Corporate approvals;
(c)Suspension from Money Transfer operation; and
(d)Revocation of the Money Transfer Service operation licence.
Agent: An agent is a suitable entity engaged by a money transfer service operator to provide money transfer service on its behalf, using the agent's premises, staff and/or technology.
Bank: Central Bank of Nigeria
BOFIA: Banks and Other Financial Institution Act
CBN: Central Bank of Nigeria
Credit Bureau: Credit Reference Company – means an institution that collects information from creditors and available public sources on borrower's credit history. The bureau compiles the credit information on individuals/entities regarding their credits, credit repayments, court judgements, bankruptcies etc. and then creates a comprehensive credit record that may be sold to lending institutions and other authorized users.
MTSO: Money Transfer Service Operator
Transaction: A transfer sent or transfer received as the case may be.
Transfer Amount: the funds collected from the sender for a transfer, excluding applicable fees
GUIDELINES ON INTERNATIONAL MONEY TRANSFER SERVICES IN NIGERIA- UPDATED
Remember there are penalties for not following these guideline. Keep this guideline is doing good business.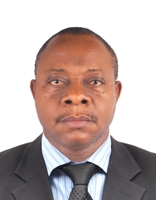 Founder/Managing Partner of Complete Full Marks Consultants Ltd. An Economist turned Chattered Accountant and Tax Practitioner with over 37 years of industrial experience.