What Information You Require for Business Valuations.
Information required for business valuation will concern business valuation methods, business valuation approaches, property legal status, and business documents. etc.
Wikipe
d
ia defines business valuation as a process and a set of procedures used to estimate the economic value of an owner's interest in a business. That means, business valuations is about knowing the owners interest in such a business. The owner of such business may require this information for one reason or the other.
As a matter of fact, business valuation is an appraisal of the monetary value of the business. It means appraising every component of the business, its assets and liabilities. It is an issue of due diligence approaches.
Reasons for Business Valuation:
Consequently, business valuations are done for among other reasons, the following:
Business sale,
Business combination or merger,
When requesting for major funding.
When registering for public share in the stock market,
When winding up or liquidating,
Any form of public assessment, etc

What Information You Require for Business Valuations.
Who does the business valuation? What information do they require?
The answers to these questions will let you know how much is involved in business valuation.
The fact is that business valuation is majorly done by the investor or buyer or merger to assess the value of what he/she wants to buy.
Reverse valuation
is what the owner of the business does to get at the value of the business he wants to sell or merge with another investor.
The Valuer/Accountant/Lawyer.
Business valuation requires the services of valuers, accountants and lawyers. These professionals do a lot of paper work and requires a lot of documents.
What Information You Require for Business Valuations.
The Documents/Information Required:
Some of the documents they will require include:
– A detailed information/ description about what components or if the entire business is for sale.
– Details about what is not for sale, in case there are specific business assets which will not be sold?
– A history of the company – this will reveal the liquidity, and viability of the business
– A balance sheet – at least three years position report.
– Profit and loss account and other financial statements for at least three t years
– Company financial forecasts for five years, if available
– Details on the industry and the company's market share ,
– Detailed demographic information of the company's market
– A detailed competitive analysis – showing top competitors and their products/services
– The company's legal structure,
– The business ownership structure, including percentages of ownership
– Tax returns for the past three to five years.
– If the business was converted from sole proprietor or partnership, tax payment details of such previous owners,
– Tax Audit reports, and correspondents with the tax authority,
– Current Tax clearance certificates,
– External Auditors management letter,
– Financial and management accounting systems – documents are legally required to be kept for at least six to seven year,
What Information You Require for Business Valuations.
– Documents for any liens against the business by contractors or suppliers.
– All litigation reports, whether ended or continuing for the past five years or more,
– Resumes of all company owners, officers, and top management executives
– Current monthly payroll data – number of employees and their functions
– A current organization chart
– A summary of product inventory and monetary values for say three years.
– A list of all current suppliers
– A list of all current customers
– Payment history of customers,
– Aging report of the accounts receivable for the past three years
– Information on employee benefit plans and costs
– Information on contracts with top executives and managers – related party transactions,
– Listing of all intellectual property including all license agreements
– A listing of all business advisers – consultants
What Information You Require for Business Valuations.
What Next:
With all these information, the consultant will be able to evaluate the business or its components appropriately. The valuation result will come out inform of quantity, quality, legality, ownership, monetary value etc.
This is why you need a business coach.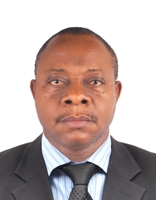 Founder/Managing Partner of Complete Full Marks Consultants Ltd. An Economist turned Chattered Accountant and Tax Practitioner with over 37 years of industrial experience.