General Due Diligence Checklist For Mergers
General Due Diligence Checklist For mergers – m&a due diligence process,due diligence checklist for acquisition of a private company, due diligence checklist template, due diligence checklist small business, financial due diligence checklist.
"Caveat emptor" is a common principle that means ' buyer beware', meaning that the buyer should be responsible for checking the quality and suitability of goods before a purchase is made.
The common safeguard is the provision of warranty. but where this is not available the buyer should be very careful in making his decisions.
Business acquisition or merger is
a
form of buying and selling. Buyer should also be careful. This is the essence of Due Diligence.

What the is Due Diligence?
Due diligence can be said to be the process employed by caveat emptor concept to avoid risks and wastes. Due diligence is an investigation/ audit of a potential investment to confirm all facts about the potential investment. Due diligence refers to the care a reasonable person should take before entering into an agreement or a financial transaction with another party.
It is also necessary steps taken by a person to avoid committing a tort or crime in making such investment. It is also steps employed to evaluate the assets and liabilities involved in the investment proposal to ascertain their commercial potential.
General Due Diligence Checklist For Mergers
Due Diligence is required:
When buying fixed assets,
When buying current assets,
When investing in a stock/shares,
When acquiring an existing company,
When merging with another company,
When tendering for a contract of supply or of services, and a lot more.
Therefore, when venturing into an investment like in a merger, there are necessary steps that should be taken. Some of which are total review of the Target Company Activities.
What the are the Due Diligence Procedure?
– General over view.
Find out why the seller wants to sell such outfit. Confirm if there are hidden reasons. Find out why prospective buyers don't come for it or why they come but could not buy.
Check about the complexity of the business. See why the management team could not realise their business plans. A company with a simple product line or service is a better one to acquire than one that is cumbered with a lot of subsidiaries that became too difficult or complex to manage.
Perform a market review to show the target company's market share and its competitiveness. The industry trend need to be watched. Consider the impact of technology in such an industry and how new technologies could affect it, especially how it effect easy entrance to the market.
Check about the geographical location of such business.
Obtain information about the employees: their wage structure, benefits, training, pension scheme in place, terms of employment, union matters and other motivational factors.
– Financial Results:
Matters to be investigated here include, analysis of 5 year financial statements, cash flow analysis, type, nature and category of expenses, audited account and disclosure requirements, management letter and management handling of it. Disclosure requirement compliance will reveal if the accounts are window-dressed. The content and the handling of the management letter from the auditors will reveal how reliable the financial statements are.
Revenue generation: Periodic revenue generation will be analysed to show the trend of revenue generation in the past and give room for better planning for revenue enhancement expected after the acquisition.
Customer relations :The analysis of this will reveal how steady turnover can be maintained. It shows how often new customers come in and old ones leave. In it is the implication on account receivables. The age of the account receivable will be analysed and the rate of bad debts examined. Prising philosophy of the company will also be x-rayed.
General selling and marketing activities as to how these are coordinated. It has to find out if production matches with sales.
Expenses Structure: this will show the trend of the expenditure and reveal questionable ones.
Stock and Material management: here there is the need to examine the supply chain of the materials, transportation costs and inventory management system in place.
General Due Diligence Checklist For Mergers
Now let us X-Ray the Specifics:
– Fixed Assets:
The nature of the fixed assets, including contingent assets, will be examined to determine the existing replacement strategy, maintenance, and utilisation. Asset register will reveal date of acquisition and depreciation allowances on each., and other relevant information.
– Intellectual Property:
Patent rights, trade marks, licences, and Research and development profile will be examined. Their existence and values will be verified.
– Liabilities:
Accounts payables, leases, collaterals, debts ( including related party debts) will all be verified. It will also find out by interview of staff and by other methods if there are some unrecorded liabilities.
– Equity:
Shareholder register will be very important here, to show classes of stock, convertibility rights, options and warrants, and unpaid dividends.
– Tax matters:
Efforts should be made to determine how much taxes are paid from time to time and relate them to the volume of activities. This will reveal if they have been paying adequately or not. It could also be necessary to find out when last the tax audit was carried out on the company. Issues relating to transfer pricing as it affects taxes will also be examined.
Correspondence with taxing authorities regarding key tax items, Settlement documents with the FIRS or other government taxing authorities
– Material Contracts.
One of the most time-consuming components of a due diligence inquiry is the review of all material contracts and the target company commitments. The following categories of contracts are to be review:
Guaranties, loans, and credit agreements
Customer and supplier contracts
Agreements of partnership or joint venture,
Past acquisition agreements
Equipment leases
Indemnification agreements
Employment agreements
Agreements imposing any restriction on the right or ability of the company (or a buyer) to compete in any line of business or in any geographic region with any other,
Real estate,leases/purchase agreements
License agreements
Powers of attorney
Franchise agreements
Equity finance agreements
Distribution, dealer, sales agency, or advertising agreements
Non-competition agreements
Union contracts and collective bargaining agreements,
And others such issues.
READ ALSO: What Information You Require for Business Valuation
General Due Diligence Checklist For Mergers
– Law suits:
Here certain company documents will need to be thoroughly examined, such as the company's charter, bylaws, board minutes, shareholders meeting minutes, and audit committee minutes.
Another area of attention will be on the overview of any litigation (pending, threatened, or settled), arbitration, or regulatory proceedings.. This review will include the following:
Litigation settled and the terms of settlement
Claims threatened against the company
Consent, decrees, injunctions, judgements, or orders against the company
Attorneys' letters to auditors
Insurance covering any claims,
Matters in arbitration
Pending or threatened governmental proceedings against the company
– Insurance.
Review of key insurance policies of the target company's business is important here. There is the need to check the level of compliance with such insurance policies. Verification of premium and claims outstanding.
General Due Diligence Checklist For Mergers
– Information technology
It has to examine if there is any system in place, and how it operates. How it was acquired, licences associated to certain of its components like software etc. It will also look at any outsourcing arrangements.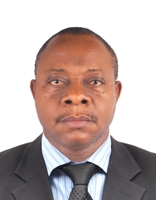 Founder/Managing Partner of Complete Full Marks Consultants Ltd. An Economist turned Chattered Accountant and Tax Practitioner with over 37 years of industrial experience.