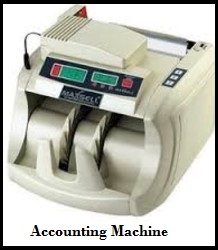 50 THINGS ACCOUNTING FIRM WILL DO FOR YOUR BUSINESS – PART 1 – The roles of accounting firms are related with  accountant role and responsibilities, role of accountant in an organisation, basic functions of an accountant, key responsibilities of an accountant, importance of accounting in business, daily duties of an accountant.
As a matter of fact, for the 50 things accounting firm will do for your business – part 1, the goal is to create an all-inclusive synergy which will add value to your business demand side and supply side value chains. Accounting firms will therefore, do the following for your business to grow and stabilise.
These services are in groups. In this write-up we consider their roles in Corporate Services, and Tax management.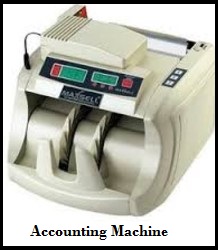 50 THINGS ACCOUNTING FIRM WILL DO FOR YOUR BUSINESS – PART 1
 Corporate Services cover the following:
1.
Incorporate your business
– Most accountants are accredited consultants with Corporate Affairs Commission of Nigeria. With this, they ensure that your business is incorporated. The procedures involved in business incorporation can only be done by professionals trained for that, nd who re also accredited by CAC to do such business with them. 
2.
Register your business name
–
As in business incorporation, they will ensure that your business name is registered. All that's required here for your business start-up processes they will do.
3.
Do company search for new companies
– They will search for new names and make name reservation with CAC for you. Just get in
contact
, and you will have all these done and reserved for you for 60 days.
4. Do Company Search four your old companies:- They will help you authenticate the existence of your old company, make necessary filings for directors, secretary's and share adjustments.
5. Help retrieve copies of your business lost incorporation documents,– Certified True Copies of your documents are available on request. This documents can only be retrieved by accredited CAC consultants.
6.
CAC annual returns filing:-
These are statutory annual returns which all businesses must make to CAC annually. It's also done by accredited agents.
50 THINGS ACCOUNTING FIRM WILL DO FOR YOUR BUSINESS – PART 1
Our Tax Management services cover the following:
2. Audit nd produce your periodic Financial Statements:- CAMA (Companies ad Allied Matters Act) requires that proper books of accounts re maintained and audited periodically. Team of experts will ensure that your financial statements are ready periodically. Check out these 50 things accounting firm will do for your business – part 1
3. Compute and process your tax liabilities:- Accounting Firms will compute your tax liabilities and make necessary tax returns to FIRS on your behalf.
4.
Install and manage your tax management processes:
– Tax management processes include keeping in touch with you as to various taxes and due date for payments, necessary computations and filing activities. 
5.
Obtain your company Tax clearance Certificates (TCC),
– This document is necessary as a corporate citizen. You require it to be able to do work with government and its agencies, and in collaboration with other business entities.
6. Obtain your personal TCC: – Directors of business organisations always need to prove that they are patriotic citizens who keep to the rules, laws and regulations of their entities. One of the proof is to show that they are obedient in paying their own personal income taxes. That's why in many applications for contract, details of the directors re also needed. They will ensure you are right with your documentation.
7.
Settle your Withholding Tax problems:-
 Tax experts will help you monitor your WHT credit certificates. WHT are necessary to adjust your tax liabilities. They don't allow their clients forfeit their WHT for this reason.
8.Deal with your staff PAYE and their TCC: Staff require their own TCC too. This is done in conjunction with the company's tax returns. They will ensure that these re done properly. 
9 .
Liaise with FIRS for your tax queries:
– Tax queries, audit, and investigation come up from time to time and require experts to handle the issues. Good tax management services will avoid all these, but when it come, it is also handled professionally.
50 THINGS ACCOUNTING FIRM WILL DO FOR YOUR BUSINESS – PART 1
A a matter of fact, this is the first part of the roles of Accounting firms for your business growth and profitability. The
second part
will dwell on other activities of the accounting firm that will certainly promote your business.
As  an
Accounting firm
, if you co-operate with us, we will help you make huge success in your business. The bottom line of every business matters, and that is our concern. This concern is to create synergy between your functionaries to improve your bottom line. 
Do you need help?
Finally, on these 50 things accounting firm will do for your business – part 1, do you desire articles on Business Tips, Business plan and feasibility study, C.A.C. Incorporation, Accounting and Auditing, Tax Management, Mining, travels and tours, feasibility analysis, real estate management, then visit here. Contact cfmclimited@gmail.com and +234 8034347851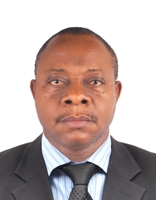 Founder/Managing Partner of Complete Full Marks Consultants Ltd. An Economist turned Chattered Accountant and Tax Practitioner with over 37 years of industrial experience.