6 Vital Information: N-power December 4, 2022  Physical verification – N-power December.4, 2022 Physical verification 6 Vital Information – every thing about this programmes has been highly published from time to time, application time, recruitment portal, recruitment requirements, shortlisted candidates, aptitude tests, and now physical verification exercises  throughout Nigeria.
As a matter of fact, N-Power is a job creation and empowerment programme of the National Social Investment Programme of the Federal Government of Nigeria, for the youth between the age of 18 and 35.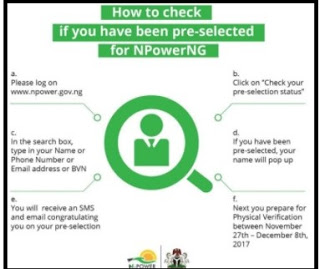 6 Vital Information: N-power December 4, 2022 Physical verification
In this connection, there has been one notification or the other for the applicants from time to time. You are advised to keep in touch with this site for regular updates.
Important notifications now include:
Physical verification commences on 4th December 2022
Every state will start the verification the same week, but not necessarily on the same day.
The verification exercise end on December 15, 2022 across Nigeria.
In addition, N-Power has released 6 vital things applicants must know ahead of December 4 verification exercise.
The new information released ahead of the  physical verification exercise for 2022 pre-selected applicants slated to commence on December 4.are as follows:
Your physical verification centre is your residential local government area secretariat.
You are not required to go along with your BVN slip for physical verification.
 Follow instructions at the centre. Be orderly. Be courteous.
 Everything stated here and in the image below apply to 2022 applicants who are on the waiting list. These applicants have already received an SMS that they are on the list.
Do not use information unofficial N-Power channels. Use information shared on our official N-Power pages only.
Follow the instructions carefully
Click to get a business/taxation/counting consultant
 6 Vital Information: N-power December 4, 2022 Physical verification
Going through N-Power Facebook page, I got to know  that the physical verification stage is the process of physically verifying the age, gender, residential address, local government, academic qualification, and NYSC certificates  of applicants.
Candidates are therefore advised to arm themselves with these documents while attending the verification.
Click here
to get further details.
Get more Clarity
If you are unclear about something posted here, ask us for clarity. Send in your comments, enquiries and questions through our comment box. You can equally drop your email address at our follow by email platform at the right-hand corner of this page for more information.
Partner with us on referral basis for commission – doing business plans, taxation, company incorporation with CAC and various accounting jobs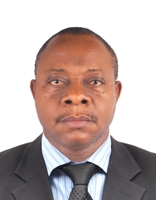 Founder/Managing Partner of Complete Full Marks Consultants Ltd. An Economist turned Chattered Accountant and Tax Practitioner with over 37 years of industrial experience.