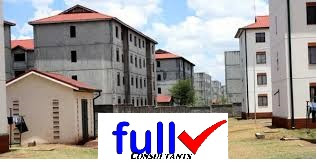 The Responsibilities of an Estate Manager X-rayed – what is estate management what is it all about? what does an estate manager do?  Related to these are – the role of estate manager, real estate manager duties, duties of estate officer, estate manager duties  and responsibilities, estate manager training.
In this article the roles and  responsibilities of the real estate manager, be it an individual or a corporate body is
x
-rayed.
To start with, Real Estate is a property made up of land with  its components. These components include the buildings on it, its natural resources such as crops, minerals or water and all other immovable property of these nature.
Secondly, Real Estate  business is the profession of buying, selling, or renting land, buildings or housing for commercial reasons.
Thirdly,Real Estate management involves the giving of  care, monitoring and accountability given for the property's useful life and condition. Therefore the property manager or management company has four major areas of responsibility to focus on all the time.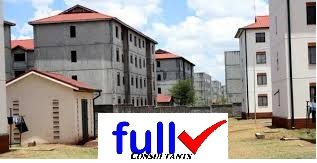 THE RESPONSIBILITIES OF A REAL ESTATE MANAGER  X-RAYED
These are:
Marketing and Financial
Tenant and Occupancy
Facility
Administration & Risk Management
Therefore, every role or responsibility of the Real Estate Manager revolves around these four cardinal concerns.
A General Note:
As a good representative of the property owner, the Real Estate Manager must ensure that the property owner makes good returns on his investment. All these four core responsibilities must be efficiently performed by ensuring that the property is kept occupied all times, rents are collected, the property is well maintained and proper record of activities are kept.
THE RESPONSIBILITIES OF A REAL ESTATE MANAGER  X-RAYED
Real Estate Managers Responsibilities:
The Manager must ensure that he/she is in-charge.  He/she should get a service contract agreement from the property owner detailing the scope of his operations and his fees. 
The Manager shall have the sole and exclusive duty and authority to fully manage the Property and supervise and direct the business and affairs associated or related to the daily operations. He shall collect on behalf of Owner all revenues related to the Property, and to pay on behalf of Owner all expenses of the Property – including payments of all debt services to the mortgage lender with respect to the Property if any. 
Armed with this, the Manager must have the following responsibilities.
Marketing and Promoting properties for sale: The Manager shall establish policies and procedures for the marketing activities for the Property, and shall advertise the Property  through such media as he deems fit.
 Repair, Maintenance and Improvements:  The Manager shall make and execute, or supervise and have control over the
making and executing of all decisions concerning the maintenance, repair, and
landscaping of the Property
Provision of service contractors: The Manager shall select all vendors, suppliers, contractors, subcontractors and
employees with respect to the Property and shall hire, discharge and supervise
all labour and employees required for the operation and maintenance of the
Property. Any employees so hired shall be employees of the Manager, and shall be
carried on the payroll of Manager. 
Manager must act as a property manager and resolve any issues that arise with the properties. In this connection, the Manager shall cause to be instituted, on behalf and in its name or in the name of Owner as appropriate, any and all legal actions or proceedings which the  Manager deems necessary or advisable to be able to  collect charges, rent or other income due to Owner with respect to the Property
He shall represent the Owner/sellers in negotiation with prospective buyers – The Manager shall have the responsibility of representing the owner of the property in all sales negotiations,visiting and talking to the Owner/sellers about their property and its special features. 
He shall be monitoring sales as they proceed and liaising with all interested parties including mortgage brokers, solicitors, surveyors and other estate agents.
 He  shall be responsible for the Billing and Collection of all Accounts Receivable and for payment of all Accounts Payable with respect to the Property and shall be responsible for establishing policies and procedures to minimize the amount of bad debts.
He must draw up tenancy agreement contracts after every verification and negotiations on all prospecting tenants.
Records and Reports of Disbursements and Collections: The Manager shall establish, supervise, direct and maintain the operation of a
system of record keeping and bookkeeping with respect to all receipts and
disbursements in connection with the management and operation of the Property. 
THE RESPONSIBILITIES OF A REAL ESTATE MANAGER  X-RAYED
The collection of information about the property: The manager has the duty to collect information about all the properties he supervises including photographs, and other media of information about the properties.
The manager must know the value of the property he/she manages. He should from time to time estimate the value of the property. Where possible he could engage the services of valuers for official valuations of such properties.  He must keep up to date with trends in the local residential property market, as well as the commercial market.
The manager must vet prospective tenants by collecting references and carrying out credit checks on them. He must ensure that the tenants are very responsible people who will always honour their tenancy obligations.
He must ensure properties meet legal and health and safety requirements, e.g. gas safety certificates. 
He will be advising clients and helping buyers to decide what they want to buy, making sure that a price is agreed and is acceptable to both buyer and seller.


THE RESPONSIBILITIES OF A REAL ESTATE MANAGER  X-RAYED
Summary
Finally, the above can be summarised as follows:
Every Estate Manager must ensure that:
Estate Strategic Assets are well managed,
Estate Liabilities are fully understood and provided for,
Lease dates and terms are promptly acted upon,
Payments are made as at when due,
Incomes are collected at due dates,
Tenants/occupiers are proactively managed to minimise costs and to maximise clients income. 
READ ALSO: 50 Low Capital Based Business Ideas
THE RESPONSIBILITIES OF A REAL ESTATE MANAGER  X-RAYED
The following Services could help actualise all of the above.
Property and Estate Management – day-to-day management of landlords and tenants.
Lease advisory services – rent reviews, lease renewals, lease expires etc.,
Service Charge Management – annual service charge management, periodic reports to clients etc.,
Financial Management – annual budgeting, tenants demand notices, payments etc.,
Information Management – Property strategic information management etc.
Event Related Services – property acquisition, disposal and evaluation services,
Property Connect and Others.
THE RESPONSIBILITIES OF A REAL ESTATE MANAGER  X-RAYED as Completefmc provides essential corporate Legal support business services in Nigeria for you. By this we provide you all business legal documentations to enable you do your business seamlessly in Nigeria. Visit our website today or Mail us at cfmclimited@gmail.com to get in touch with us! Check out here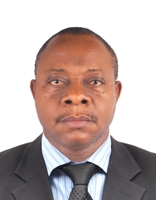 Founder/Managing Partner of Complete Full Marks Consultants Ltd. An Economist turned Chattered Accountant and Tax Practitioner with over 37 years of industrial experience.