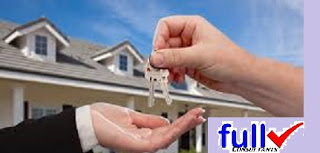 ESTATE MANAGEMENT – PROPERTY CONNECT PROPOSAL
Estate Management – Property Connect Proposal – Connecting You To Your Dream Home, choice land and showcasing building & land related Matters. Connecting Buyers and Sellers Together.
Do you know that properties are sold, bought, rented, and leased 80% of the time via Property Connect? Property Connect is a medium o
f
listing your property for sale, to buy, rent or lease.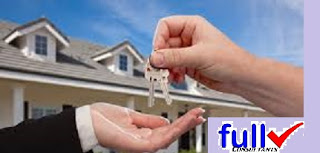 ESTATE MANAGEMENT – PROPERTY CONNECT PROPOSAL
In this article, I present an state Management – property Connect Proposal template for you. This will help you make your proposals for your landlord, property owner, estate manager etc. This type of proposal will help you articulate your estate management activities.
THE PROPOSAL:
Property Management Proposal Template
Almost every real estate investor desires a satisfactory income from their properties without the inconvenience of having to manage and attend to it. In this proposal we highlight what we can offer, challenges and solutions.
(1)What Can You Offer?
Estate Management – Property Connect Proposal must offer expertise and personalized techniques of managing client's property. The management concept must be founded on professionalism, integrity, accountability, and quality service that guarantees the maximum return from client's investment, and the maintenance of the property at the highest standards to attract the best tenants possible.
It must state what it offers in terms of leasing and property management services for residential and commercial properties; providing rental property supervision and management, from rent collection, tenant relations, evictions and mortgage and bill payments to disaster protection and property maintenance, etc.
It must state the years of experience in the property management business.
It must submit a fee quotation for the management of the real estate property.
It must also include a list of existing clients for reference.
ESTATE MANAGEMENT – PROPERTY CONNECT PROPOSAL
(2)The Headaches associated with Real Estate Investment:
These headaches must be highlighted with the solutions you think you will bring up. All Real Estate Investors have 4 major concerns:
• Maximizing Earnings while Minimizing Expenses
• Timely and Proper Rental Collections and Payables Disbursement
• Up to Date Reporting and Complete Accountability
• Regular and Complete Real Estate Maintenance
(3)What Solutions can You Proffer?
Give the assurance that taking away the headaches of property management by hiring – the experts, will make the property owner sit back and enjoy his/her well deserved profits!
Show means of solving the problems:
If you have a website show that this website will provide information on vacant property with continuous quality exposure.
By using innovative marketing and advertising techniques show how you will fill out vacant spaces with qualified tenants fast, taking great care throughout the tenant qualification and selection process.
Show how your streamlined operations system eliminates unnecessary costs and wastage. Proof that you have a stringent selection process for all suppliers and service providers in place.
Show how you will collect the estate owners money and transmit to him. Proof that you have an automated Collections and Disbursement system that takes care of the revenue flow of the property and that all entries are also checked by your auditor monthly.
Give the property owner confidence that everything is documented intimately in user friendly forms and documents t are open for inspection by property owners and their representatives.
Let him know how you will maintain the property. That professional maintenance people are employed to take care for all properties under your management.
Proof that you have dedicated staff who are knowledgeable on all aspects of real estate property maintenance and supervision.
Explain how much of contingency plans in place for all risks and disaster related incidents.
ESTATE MANAGEMENT – PROPERTY CONNECT PROPOSAL
(4)Financial Calculations:
The property owner wants to see facts. Figures of his estimated earning within such periods. You must let him know how much such properties could go for. Therefore make a revenue projection for him.
(5) Highlight Your Services:
Show what other related services you cover in this your estate management services.Such services could include among others:
Residential Property Management,
Corporate Office Management,
Rental Property Management,
Commercial Estate Management,
Acquisition and Disposal Services.
ESTATE MANAGEMENT – PROPERTY CONNECT PROPOSAL
(6) What other things can you do?
We serve you by:-
Locating the right property for you,
Getting the best financing for you,
Good price negotiation,
Inspection and repairs,
Property documentations.
And others.
This is a good one. I hope you enjoyed it and have made decision to use this template in doing your business. Keep in touch with this website at all times for your business information. A lot more are in this website. Click one of the social media buttons on this page to like us or to follow us.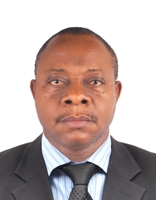 Founder/Managing Partner of Complete Full Marks Consultants Ltd. An Economist turned Chattered Accountant and Tax Practitioner with over 37 years of industrial experience.