A Winning Business Plan for P-YES Grants
A Winning Business Plan for P-YES Grants makes the difference in winning P-YES grants. The login details include https //p-yes.gov.ng login, http //applicant.p-yes.gov.ng/login portal and www.p-yes.gov.ng portal. This is a platform for federal government empowerment loan for entrepreneurs. In fact it's a comprehensive youth entrepreneurship support programme.
Furthermore,
Yes; an empowerment programme, but you cannot get it without a supportive suitable business plan. Such business plan are those we develop for young entrepreneurs. Therefore, whether what you want is bank of industry loan, CBN Agribusiness Loan, grants for corpers, Presidential Youth Empowerment Scheme (P-Yes) and or CBN Small and Medium Enterprises Credit Guarantee Scheme (SMECGS), our business plan is what you need to excel.
Presidential Youth Empowerment Scheme
Furthermore, the full meaning of P-YES is Presidential Youth Empowerment Scheme. It's a scheme structured as a Public Private Partnership (PPP) initiative driven by the Office of the Senior Special Assistant to the President on Youth and Students Affairs (OSAPYSA). The program's target is at providing solutions to the challenges of youth unemployment, through the execution of direct empowerment initiatives. P-YES is a strategic empowerment programme.
A Winning Business Plan for P-YES Grants
What is Nigeria strategic empowerment all about?
Nigeria Strategic Empowerment (NSE) is a development strategy that helps to eradicate the idea of poverty in the country among the youth and adult. Such are those who are willing to change their life for a better future with a Mission of Ensuring that youths are skilled in at least one vocational programme and can subsequently become self-reliant.  
As a matter of fact, the Presidential Youth Empowerment Scheme (P-YES) has been conceived and designed to:
Fight and reduce unemployment among Nigerian youth
creating at least 774,000 empowerment opportunities.
Train and empower youth to have the capacity to empower at least on other youth within his/her immediate community.
The Question now is:
How do you write a business plan for such a loan?
Here are hints on how you can do your own business plan if you wish to do so. Organise your write-up as follows, one after the other.
Executive Summary.
Business Profile.
Management Experience.
Loan Request.
Loan Repayment Plan
Collateral – if applicable
Personal Financial Statements – indicating your capacity to manage such loan
Feasibility Analysis – inclusive of breakeven analysis.
Business Financial Analysis/Statements – showcasing your business current net worth.
Other ways of generating Start-up Capital:
If you do not get this grant, then you have to resort to other avenues for raising your business start-up capital. That actually means you have to;
Tap Your Personal Savings.
Sell Personal Assets.
Use Credit Cards.
Borrow Against/Mortgage Your Home
Take out a Bank Loan at a commercial rate
Cash in Retirement Accounts if available.
How do I get a government loan for a small business?
Government business loans re offered through banks and direct lenders that partner with any of government agencies with a mandate for such. These are long-term loans. Low-interest loans that business owners can use to start a business. Therefore, it enables business owners and beginners to buy real estate or equipment, expand, or for other business purposes.
A Winning Business Plan for P-YES Grants – Our Solution:
The solution is to offer you a bankable supportive business plan. Our business plan will address all the challenges you may be encountering in winning such an empowerment loan. Again, our business plan will define the scope of your operation and give you a good standing to qualify for the loan. In doing that, our business development experts will look into your business operation with a business plan questionnaire to ascertain your capacity to qualify for such loan.
Furthermore, we generate a realisable feasibility analysis for your business. That is what will promote your standing for the loan. In fact, our breakeven analysis and pay-back analysis are those that no financier will overlook. Overall,our financial analysis will be there to speak for you.
BUSINESS START-UPS:
Generally, this is where we begin with every new entrepreneur. We generate several manufacturing/processing, retail, wholesale and distributorship business ideas for you. In fact, for working class individuals and near to retiring personnel, you can do some on part time basis. They are good for sole proprietorship and for partnership businesses. As a matter of fact, you can start any one on a small scale or large scale as a limited liability company. In addition, if you are having problem in combining them, we can come to your aid with a working business plan.
A Winning Business Plan for P-YES Grants – Business Development/Support Services:
In continuation, our business development service experts will help you with suitable business plans, mining, export and other licences like NAFDAC licence to start off your business. As a matter of fact, we will help register a business name or company for you at CAC in Nigeria.
EXISTING BUSINESSES:
For existing businesses, you will require us to re-structure your internal control system. That means, we will review your business plan, process your tax clearance, PENCOM, ITF and NSITF compliance certificates to qualify you do some businesses  with the federal government of Nigeria. Contact on +234 8034347851 or cfmclimited@gmail.com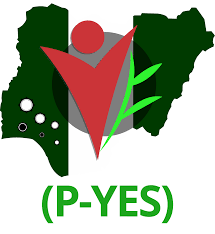 GOVERNMENT EMPOWERMENT PROGRAMME:
This website – https://compltefmc.com – provides you with enough business ideas for any government youth or special class of individuals empowerment programme. Now consider, the Presidential Youth Empowerment Scheme (P-Yes), the CBN Small and Medium Enterprises Credit Guarantee Scheme (SMECGS) – for promoting access to credit by SMEs in Nigeria, SMEDEN & BOI credit schemes, etc. All of these require completefmc business plan.
MENTORSHIP:
Complete Full Marks Consultants Limited, floats an entrepreneurship empowerment centre. The Complete Entrepreneurship Empowerment Centre (CEEC) offers training packages for would-be and existing entrepreneurs to empower them do their businesses better. Admission is FREE. Click here for further information.
Now, this is our request; would you help us share this article to reach your friends and well-wishers? And, if you want an update on this publication, then, follow us on any of our social media platforms. Thank you.