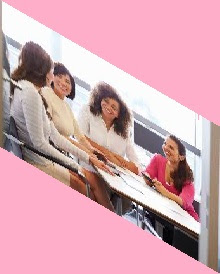 MORE WOMEN ENTREPRENEURS NEEDED IN NIGERIA
More Women Entrepreneurs Needed In Nigeria – entrepreneurship examples, characteristics of entrepreneurship, types of entrepreneurship, importance of entrepreneurship, entrepreneurship development, entrepreneurship skills. Who then is the entrepreneur? These questions, I will be answering one after the other in this article. Just keep on reading.
Entrepreneurship is defined as, the capacity and willingness to initiate, innovate, develop, organize and manage a business venture and take the risks involved including losses and also take the rewards that follow which include profit, fame et
c.
Entrepreneur is one that has these features of entrepreneurship.
Naturally, men dominate this aspect of human business life. Recently, women are getting interested in risk ventures which include business ventures risks. In Nigeria, and indeed all over the world women are today being encourage to get involved in business activities. At least for certain activities where women can do better. The idea is that this will boost global economic system.
READ ALSO: EASE OF DOING BUSINESS IN NIGERIA
In fact, Economists and academics agree women entrepreneurs are an under-tapped force that can rekindle economic expansion. Women are becoming more entrepreneurial.
This we can see from every facet of the economy. But the biggest challenge women face when starting and growing their businesses is access to capital, especially equity financing. It is commonly known that female entrepreneurs start companies with less capital than male entrepreneurs, and yet do well.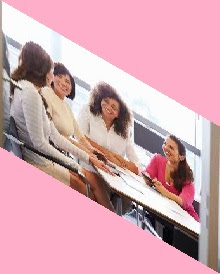 Therefore, there is no doubt that women entrepreneurs often struggle with less access to funding for start-ups. Noting the woman's ability to manage less capital to success, it is believed that Venture capitalists and other investors might want to pay a bit more attention to female start-up owners. Not only are they just as capable, but they are also able to do more with less.

What is good for women is good for the economy. You may like to read the following related topics for further information.
female entrepreneurship
women entrepreneurs statistics
women entrepreneurship articles
women entrepreneurs 2016
percentage of female entrepreneurs
male vs female entrepreneurs statistics
READ ALSO: LOCAL MINERS GET FINANCIAL GRANT
BANK OF INDUSTRY HONOURS WOMEN ENTREPRENEURS:
In a recent even by Nigeria's Bank of Industry (BoI) to honour women, BoI stressed on the need for more enterprise financing for women entrepreneurs.
There is a need to increase funding to women-owned enterprises, Bank of Industry (BoI) stressed.
Its Group Head, Gender Business Department, Adebisi Ajayi, said fund disbursement to firms owned by women constituted three per cent of its lendings.
Ajayi, who spoke at this BoI's event to honour women, said only 49 per cent of women entrepreneurs accessed finance from banks, adding that the N13 billion earmarked for women enterprises should be reviewed upward.
According to her, women have migrated from seeking micro credit business support to focusing on large-scale enterprises with huge capital requirement.
Ajayi urged banks to support BoI in financing the real sector, and not just traders, to facilitate job creation and develop the economy.
She said the department had increased its capital base from N90 million to N160 million, ensure increase in its risk asset to women and maintain a single digit interest rate.
BOI GENDER FINANCING PROGRAMME
"In 2007, gender financing commenced with N90 million. It generated 51 businesses in seven sectors and created 600 jobs. Cumulatively, that seed money is now about N160 million. These were to micro credit businesses. The BoI realised we cannot stay with micro credits because there are women who have the capacity to do big business. In 2015, a gender enhancement desk was set up to focus on only women big businesses. This has led to the bank's risk assets increase in women. The N13billion supported 232 women business."
BoI Acting Managing Director Waheed Olagunju, represented by the Executive Director, Micro Enterprises, Toyin Adeniji, urged women to be brace for change by achieving business strides and setting the pace with new ideas.
"We want it to be a day to encourage other women to start as Micro, Small and Medium Enterprises (MSMEs) entrepreneurs to access bigger loans. One thing that is clear is that, women have to be bold, have a dream and know where they are going. We are here to let them know they can grow as there is access to finance, market, training, growth and opportunities. Women have to be bold and lean forward for change."
The bank's Divisional Head, Large Enterprises, Mr Joseph Babatunde, harped on the need for increased women participation in businesses, saying the bank was committed to easing their access to finance.
"There is a need for women to come out with all the creativity that is in them not only to add value to the family, but also to the nation. That's why the bank has a gender department where women can bring their applications. There are about four women in the department who advise women entrepreneurs, monitor and go out to support them. We have given a lot of loans to women related entrepreneurs. Unlike, we can give loans of N5million upwards without necessarily having collateral; just two guarantors so that you can at least start small and become big."
READ ALSO: 150 BUSINESS IDEA WITH LOW CAPITAL
HEALTHCARE SECTOR:
Making a case for financing the healthcare sector, Chief Executive Officer, Pathcare Laboratories, Pamela Ajayi, urged BoI to channel funds to boost the sector, noting that it is a viable investment sector.
"The healthcare sector in Nigeria really requires a lot of funding as there is a huge need for infrastructural development. The finance industry needs to recognise the health sector and give it priority. Intervention fund and all that is necessary should be put in place. In terms of investment, healthcare is a vibrant area that can rake in returns. It's just about recognition," she said.
Entrepreneurship discussion is a continuous one, keep in touch with this website for your business tips and other related matters including your start-up processes, accounting and tax management.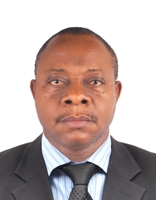 Founder/Managing Partner of Complete Full Marks Consultants Ltd. An Economist turned Chattered Accountant and Tax Practitioner with over 37 years of industrial experience.