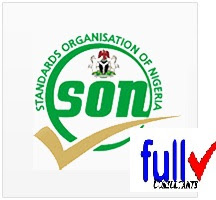 SON: CANVASSES WAYS OUT OF EGG GLUT,AND BUYING OF CERTIFIED PRODUCTS
SON: CANVASSES WAYS OUT OF EGG GLUT,AND BUYING OF CERTIFIED PRODUCTS – SON CANVASSES WAYS OUT OF GLUT FOR EGG MARKET, SON moves to address egg glut, Poultry farmers decry egg glut in Plateau, We have serious egg glut presently in the state, FRSC Deploys 25,000 Personnel, 869 Patrol Vehicles, 267.

In the light of these, the Standards Organisation of Nigeria (SON) has advised poultry farmers across the country to channel their energies towards increased production of egg powder as one of the ways out of the current glut in the egg market. SON in one of their publications highlighted ways out this glut.
Egg powder production requires special machines which processes egg from its original form to powder for other uses. Experts believe that this is one of the ways to end the glut and expand the egg markets in Nigeria.
READ ALSO: What is SONCAP Nigeria – meaning and functions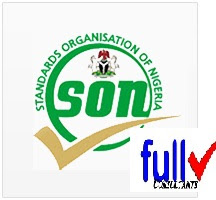 SON at Poultry Farmers Association Training;
Director-General of SON, Osita Aboloma who stated these in Kaduna at a training organised for Poultry Farmers Association (PAN), Kaduna chapter and other poultry and allied stakeholders, maintained that egg remains an important food nutrient for consumers across the country.
SON: CANVASSES WAYS OUT OF EGG GLUT,AND BUYING OF CERTIFIED PRODUCTS
As one of the major ways to end the prevailing glut in the egg market, the agency has charged poultry farmers to embark on capacity building and diversification of e
g
g powder production.
Therefore, he called for adherence to standards in the production, grading and storage of egg to boost high patronage of the product across the country.
Aboloma who was represented at the event by Mr Danlami Datti, SON State coordinator, Kaduna said the workshop was aimed at assisting stakeholders achieve best practices in the sector thus enhancing value addition, which would also impact positively on demand thereby enhance growth. According to him, semi-processing of egg into powder would help to reduce glut in the market and price disparity in the system, thereby enabling farmers have competitive pricing for their produce. He said it would also create more jobs, adding that the SON was ready to assist farmers in this regard.
On the training, the SON Director General said the objective was to ensure that farmers adhered to the basic standards in poultry farming especially with particular reference to production, grading and storage. He added: "We want farmers to know that there are standard rules to adhere to and best practices that can help advance the sector. It is in the interest of both the farmers and consumers of the product", he said.
SON: CANVASSES WAYS OUT OF EGG GLUT,AND BUYING OF CERTIFIED PRODUCTS
The DG also charged farmers on the need to ensure the packaging and grading of eggs for sale according to approved codes of practice adding that, "Sorting ensures that eggs of the same size are packaged together thus ensuring that consumers have value for their money".
He stressed that the SON was ever ready to support farmers as well as Small and Medium Enterprises (SMEs), to improve standards, build their capacity and to sell, so that the job creation commitment of the current administration would be achieved.
The agency had in recent times intensified its efforts towards supporting various sectors of the economy to enhance their potentials, through the deployment of relevant standards. Mr. Aboloma posited that once standards are improved and adopted across various sectors, it would lead to increased demand for Nigerian products in both the local and international markets, improve the overall capital stock of firms and products' availability.
He said the organization recently conducted a program for the agro-allied sector across the geo-political zones in the country, with the desire to stimulate the economy. "SON's desire is to play its part towards harnessing the huge potentials of Nigeria"
" Top on my agenda is to ensure Nigeria's products are certified for export to avoid rejection, enhance MSMEs capacity and boost ease of doing business.' Aboloma explained.
In his reaction, the Kaduna state chapter Chairman of PAN, Hon. Ishaku Dogo, expressed happiness about the training, saying it had opened their eyes to pertinent standardisation issues concerning their sector. He said the farmers have realised that standards are important to the success of poultry business. Hon. Dogo implored the SON to replicate the training in other states of the federation, to ensure that more farmers are better informed.
SON: CANVASSES WAYS OUT OF EGG GLUT,AND BUYING OF CERTIFIED PRODUCTS
People like to ask these questions:
What is Soncap product certificate?
What is the meaning of Form M?
What is a certified product?
What is standard organization?
what documents are required to process a soncap certificate
soncap regulated product list
In another development, the Standards Organisation of Nigeria (SON) on Friday advised Nigerians to patronise only its certified products to enable them get value for their money. The organisation also promised to continue to flush out substandard products.
Its Director-General, Dr Osita Aboloma, made the call at the SON Special Day at the ongoing 2017 Enugu International Trade Fair. "While we warn the public of the consequences of using substandard products, we equally call on them to patronise mainly SON certified products as products that give value for money,'' he said. He appealed to entrepreneurs to subscribe to the SON mandatory conformity assessment scheme for the growth of their enterprise as well as their market share.
On export drive, the SON boss said that the agency had been working hard to ensure that all local products and farm produce met prescribed international standard and calibration.
SON: CANVASSES WAYS OUT OF EGG GLUT, AND BUYING OF CERTIFIED PRODUCTS
"The issue of rejection of our products and produce anywhere in the world is gradually becoming a thing of the past as SON is poised to make Nigerian products and farm produce the number one preferred in terms of quality and quantity specification,'' he said.
Rev. Ugochukwu Chime, the President, Enugu Chamber of Commerce, Industry, Mines and Agriculture (ECCIMA), thanked SON for participating in the trade fair and for stimulating economic growth in the country. The Enugu International Trade Fair, which is being supported by the Federal Ministry of Trade and Investment, is organised to showcase Nigeria's non-oil products.
The exhibition is also providing opportunity for local and foreign businesses to explore and access commercially viable markets in the South-East.
The theme of the 28th edition of the fair, which will end on Monday, is: "Promoting Nigeria's Industrial Sector and SMEs for Inclusive and Robust Economy".
The Mandatory Conformity Assessment Programme (MANCAP) is a mandatory product certification scheme put in place by SON to ensure that all locally manufactured products in the country conform to the relevant Nigerian Industrial Standards (NIS) before such products are presented for sale in the market or exported.
The programme started in 2006 and ensures compliance of Made-in-Nigeria products to the minimum requirements of the Nigerian Industrial Standards (NIS) or Code of practice thereby promoting fair competition at both domestic and international markets, as well as safeguarding the safety and health of consumers in the overall interest of promoting economic and industrial development of Nigeria.
SON: CANVASSES WAYS OUT OF EGG GLUT,AND BUYING OF CERTIFIED PRODUCTS
You could do good business in Nigeria. Contact us for your business challenges. Standard Organisation of Nigeria ensures sanity in manufacturing industry of the country. Keep in touch with us for your regular business information.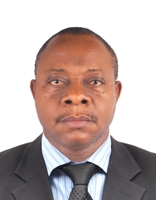 Founder/Managing Partner of Complete Full Marks Consultants Ltd. An Economist turned Chattered Accountant and Tax Practitioner with over 37 years of industrial experience.