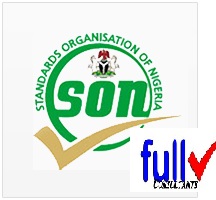 SON: THE MANDATORY CONFORMITY ASSESSMENT PROGRAMME (MANCAP)
SON: THE MANDATORY CONFORMITY ASSESSMENT PROGRAMME (MANCAP) – SON's Product Certification schemes are third party assessments of products and processes, SON reviews mandatory certification coding system to tackle abuse, How to get Nigeria certification for your products, Counterfeit: MANCAP Certificate protects manufacturers, customers
.,
SON Promises Total Compliance to Quality, Standard Products.
Again, we would want you to read this article on how to certify your product and make it marketable both locally and internationally. This article is authentic and curled from SON's publications.
In this website, we
promote entrepreneurship
. We encourage our teeming readers to continue to read our articles. These articles are free tutorials that would enhance ones understanding of
business procedures.
This is first part of this article; the
second part
will soon follow.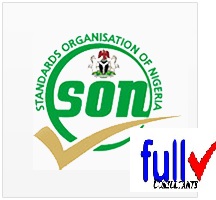 MEANING:
The Mandatory Conformity Assessment Programme (MANCAP) is a mandatory product certification scheme put in place by SON to ensure that all locally manufactured products in the country conform to the relevant Nigerian Industrial Standards (NI
S
) before such products are presented for sale in the market or exported.
SON: THE MANDATORY CONFORMITY ASSESSMENT PROGRAMME (MANCAP)
To start with,this programme started in 2006 and ensures compliance of Made-in-Nigeria products to the minimum requirements of the Nigerian Industrial Standards (NIS) or Code of practice thereby promoting fair competition at both domestic and international markets, as well as safeguarding the safety and health of consumers in the overall interest of promoting economic and industrial development of Nigeria.
People ask these questions to further their understanding of the subject matter.
What is Soncap product certificate?
What is the meaning of Form M?
What is a certified product?
What is standard organization?
what documents are required to process a soncap certificate
product certificate activation
standard organization of Nigeria (son)
what are the functions of son
son recruitment 2016
soncap regulated product list
son recruitment 2017
standard organisation of Nigeria address
SON: THE MANDATORY CONFORMITY ASSESSMENT PROGRAMME (MANCAP)
Terms and Conditions:
As a matter of fact, this Terms and Conditions for Product Certification Scheme have been developed to provide guide and reference for the obligations expected from manufacturers of made-in-Nigeria products in meeting the product certification requirements of Standards Organisation of Nigeria (SON) administered by the Product Certification Directorate.
The document will enhance the effective preparation by manufacturers in complying with the statutory mandate of SON in order to make their products comply with the requirements of the relevant Nigeria Industrial Standards and also put in place necessary mechanisms to ensure consistent production of such products with effective monitoring for continual improvement in line with customer's expectations.
The Standards Organisation of Nigeria (SON) operates Product Certification Schemes to promote global competitiveness among domestic manufacturers through compliance with the requirements of the relevant Nigerian Industrial standards and equivalent international standards.
The certification schemes are third party assessments of products and processes to confirm conformance to requirements of the relevant specifications or standards. There are four main product certification schemes operated by the Product Certification Directorate of SON.
These are:
Mandatory Conformity Assessment Programme (MANCAP) – licence valid for 3 years
Voluntary Certification Scheme (Nigerian Mark of Quality) – licence valid for a year
Nigerian Quality Award Scheme (NQA) – award valid for a year
Product-Type Certification for Exports – per batch of consignment
GENERAL REQUIREMENTS:
It is the Manufacturer's responsibility to ensure that the complete production process of products intended for certification continuously complies with the requirements as stated in this document.
The manufacturer shall exercise adequate control (e.g. by inspection or otherwise) over all subcontractors and out-workers preparing assemblies or parts which have a safety implication.
At all stages in the production and control processes, non-conforming materials, parts and/or products shall be clearly identified and/or segregated to prevent unauthorized use. The process by which non-conforming products are to be handled shall be described in a procedure.
The Management Team of the Manufacturer shall be available for opening and closing meetings with the SON Team.
The manufacturer shall maintain appropriate records to demonstrate conformance with the certification requirements. These records shall be made available to the Inspectors. Records shall be legible and identifiable to the product and/or test equipment involved and shall be kept for a time which shall not be less than the period between two inspection visits.
SON: THE MANDATORY CONFORMITY ASSESSMENT PROGRAMME (MANCAP)
The following records among others shall be maintained, as applicable:
Raw Materials Tests
Product Verification Tests
Production Equipment functional tests
Functional checks of test and measuring equipment
Calibration of test and measuring equipment
Results of self-assessment
Customer complaints and corrective action
Note: Records stored on computer or microfilm are acceptable
Verification of Purchased Components and Materials:
Manufacturers shall ensure that all purchased materials, components and sub-assemblies comply with specified requirements. This shall be taken into account when selecting sources of supply and may involve close liaison on a regular basis with suppliers to such an extent that the Manufacturer relies on the suppliers' control procedures.
It is the responsibility of the Manufacturer who undertakes final assembly to ensure that sub-assemblies completed by subcontractors or out-workers meet the Quality Plans and/or relevant quality/safety requirements.
Materials, components and sub-assemblies which have a quality/safety implication on the finished product and which are purchased from or prepared by an outside supplier, shall be verified as complying with the appropriate specification.
If a manufacturer relies on Certificates of Conformity to underwrite the compliance of components with their specifications, certificates shall clearly identify the products to which they refer, the quantity of items covered, the specification to which the products conform, the production date and be signed or otherwise systematically issued and dated by the supplier's inspector or authorized person.
Any non-conforming product, found during incoming inspection shall be clearly identified and/or segregated in a controlled way to prevent unauthorized use.
Production Control, Self-Inspection and Tests:
Production shall be inspected at appropriate stages of manufacture to ensure that piece-parts, raw materials, components, sub-assemblies, etc. are in accordance with the product for which certification is intended. Quality Assurance and production personnel shall be adequately aware of their duties and standard operating procedures which have bearing on the safety/quality of the finished product.
The method of inspection adopted by a Manufacturer will obviously depend on local circumstances and the type of product being manufactured. Particular attention shall be paid to those operations which, in themselves, have a critical bearing on the safety/quality of the product (for example: For electrical products, the correct location of safety controls, that connections are correctly made, clearances are adequate, nuts, screws and connections are tight).
In addition to the above-mentioned inspections, additional tests may be required. These are line tests performed on 100 % of the production and are normally carried out at the final stage of manufacture. These tests shall include such functional tests as are deemed necessary to ensure that the final product is safe and of good quality.
SON: THE MANDATORY CONFORMITY ASSESSMENT PROGRAMME (MANCAP)
For surveillance inspections after certification, It is required that there is evidence that the system of inspection and tests is planned and ensures that the finished product complies with the standard to which it was originally certified. Records of tests and inspections undertaken shall be maintained.
Any non-conforming product shall be clearly identified and segregated to prevent unauthorized use, delivery or mixing with conforming products. There shall be a method or procedure that ensures that repaired and reworked product are re-inspected to the same requirements as applicable to new produced products.
Functional Check on Test and Measuring Equipment:
An operational or functional check shall be conducted at intervals which will allow previous production to be re-tested if incorrect functioning of the test- and measuring equipment used for safety/quality tests is detected.
As a minimum daily checks are recommended at the end of the daily production, for lot production taking less than a day a check before and after the lot has been produced is recommended. The operational or functional check can be satisfied by subjecting the test equipment to pre-determined fault conditions by a simulated failure.
The simulated failure shall represent the tripping limits used by the manufacturer during testing of the product. The results of all these checks shall be recorded. Operators shall be instructed on what action is to be taken if a functional test is found to be unsatisfactory. In all cases subsequent corrective action taken shall be recorded.
Calibration of Safety Test and Measuring Equipment:
Test and measuring equipment used for determining the quality of the products being manufactured shall be calibrated or verified on a regular basis, as required. The Calibration schedule shall be maintained. Records of calibration/verification undertaken on the quality test and measuring equipment and on equipment shall be kept.
The records should include equipment identification, location, calibration frequency, reference equipment, measured values, deviation, results, signature and date. The calibration of the reference equipment used for calibration/verification shall be traceable to National or International Standards. The test and measuring equipment shall be provided with a label indicating the next 'calibration due' date or a similar method providing the same level of information.
SON: THE MANDATORY CONFORMITY ASSESSMENT PROGRAMME (MANCAP)
Use of Certification Mark on Products
The Certification Mark shall be applied according to the regulations of the Standards Organisation of Nigeria. It is the Manufacturer's responsibility to ensure that the Certification Mark is applied only to products that comply with the requirements.
Handling and Storage
Raw materials that have been accepted during incoming inspection shall be properly identified and shall be stored in such a way (environmental conditions; First-In-First-Out (FIFO) principle) that no damage and/or reduction of properties occur.
Finished products shall be stored and handled in such a way as to ensure that they will continue to comply with the applicable standards.
Product Verification Tests / Periodic Tests by External Analyst:
Tests that are carried out by the manufacturer or on its behalf shall indicate the frequency and the test results shall be made available to SON inspectors on demand. Product verification tests are in addition to the production line inspection and routine tests are performed on samples taken randomly from the production line. In selecting samples for periodic tests preference should be given to products whose characteristics are close to the limiting values and to tests relevant for safety considerations according to the relevant standard.
These tests are performed according to the relevant standards to demonstrate continuous compliance. The tests may be carried out at a location other than the Manufacturer's premises, but records of the test results shall be available with the manufacturer and shall also include information about test and measuring equipment used, including calibration.
Note: Unless decided otherwise by SON, Nigerian Industrial Standards specifications apply.
For the product verification tests a procedure shall be available. It is the Manufacturer's responsibility to ensure that appropriate corrective actions are taken in the case that the results of the product verification tests are found to be unsatisfactory. The actions to be taken shall also be part of the procedure.
Note: The SON Inspectors will check that the Manufacturer's obligation is adequately fulfilled.
Corrective actions in response to inspector's evaluation:
It is the Manufacturer's responsibility to take corrective action to any unsatisfactory finding found during the factory inspection. SON shall be informed about the corrective actions taken and depending on the number and the seriousness of the findings, SON Officials may verify the implementation of the corrective actions during a special inspection or during the next factory inspection.
SON: THE MANDATORY CONFORMITY ASSESSMENT PROGRAMME (MANCAP)
Quality Management System:
The Manufacturer is not required to have a certified Quality system. However, it would be an advantage if the system is certified.
Manufacturing and control processes:
The Manufacturer shall regularly monitor all procedures used in the manufacturing and control process of products. This monitoring shall at least include verification that the procedures, instructions and guidelines are up-to-date and properly applied by personnel (including the keeping of records). The results of the monitoring shall be recorded, including corrective actions taken.
Customer complaints:
The Manufacturer shall record any complaint regarding the product. On a regular basis the Manufacturer shall review whether the complaints received are related to single errors or system errors. All decisions and corrective actions taken shall be recorded. The originator of the complaint shall be informed about the handling and the result of the complaint.
Changes to Certified Products:
Constructional changes which may affect compliance with the relevant standard shall be notified to SON. The process by which the License Holder handles changes to certified products shall be known to all personnel involved in the acceptance of changes.
Factory Inspection Documents:
Manufacturers should be made aware of the report forms and guidance documents used during SON Factory Inspections.
Notification for Factory Inspection Visit:
Maiden, Certification and Re-certification inspections shall be announced and arranged with the manufacturer in order to ensure that all persons involved can be available. Follow-up and investigative inspections are normally unannounced and due to a specific situation with a manufacturer, an inspection may need to be imperatively carried out un-announced. However, in certain cases, it might be necessary to meet the right person. In such circumstances, an inspection visit may need to be pre-announced. It is the Standards Organisation of Nigeria that decides in this respect.
On-the-spot Test:
Manufacturer shall endorse the test result conducted during the inspection. The results shall be in format provided by SON. This result is not final in taking decisions on the status of certification of the product tested.
SON: THE MANDATORY CONFORMITY ASSESSMENT PROGRAMME (MANCAP)
As you can see, with MANCAP SON ensures that locally produced products meet international standard. Adherence to these procedures will ensure good qualify of products for local consumption.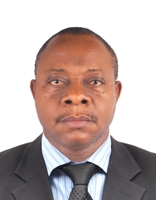 Founder/Managing Partner of Complete Full Marks Consultants Ltd. An Economist turned Chattered Accountant and Tax Practitioner with over 37 years of industrial experience.