Stakeholders task SMEs on competitive innovation – OECD Studies on SMEs, Entrepreneurship Intellectual Assets, Innovation Patent System, SME Institutional Design,Decision Making and, impact  of SMEs' capacities,  need to create a strong, competitive and export-oriented SME sector,  Financing and taxation of SMEs Competitive.
In this article I'm going to highlight the meaning of certain concepts that are very necessary to to operation of SMEs in relation to competitive innovation & The charge on the SMEs on competitive innovation at the current recession period, There are in this website articles on
business ideas
,
business plan
,
business start-up processes
that are very necessary for SMEs to remain competitive in the changing innovative economic world.
Competitive Innovation in Business:
An innovation competition is a method or process of the industrial process, product or business development.
It
is
a form of social engineering, which focuses to the creation and elaboration of the best and sustainable ideas, coming from the best innovators.
In fact,Globalization continues to reshape the international economy. For many organizations, global expansion can have a tremendous positive impact on both top and bottom line.
For others, expanding or relocating a business may be a matter of survival, as they face increasing pressure from foreign competitors.
READ ALSO: A Winning Business Plan Checklist
Business Factors for Economic Growth:
Therefore, business factors considered for economic growth among others include, globalization, business location, expansion, and innovation that hinges on technology.
If your organization is focused on growth, controlling costs, diversifying, and
increasing value for shareholders, costs associated with the above factors must be a part of your global strategy.
Stakeholders task SMEs on competitive innovation
Business costs represent one of the many important factors considered in virtually all corporate location decisions.
People ask the following questions.
What is the product innovation?
What is a strategy of innovation?
Stakeholders task SMEs on competitive innovation –   What is a product improvements?
What is competitiveness in economics?
Innovation competition ideas
Competition leads to innovation
Innovation and competition
Relationship between competitiveness and productivity
The Charge on SMEs
Small and Medium Enterprises (SMEs) in Nigeria have been charged on the need to position their businesses as a global competitive alternative amidst the current economic recession.
They were also urged to take the unique advantage that the Nigerian market offers in growing their products and services by understanding the dynamics of pricing right, and setting standards.
The advice was given during a symposium organised by First Bank of Nigeria Limited, in partnership with the Lagos Business School in the week, themed, "Made in Nigeria: Driving Productivity and Competitiveness."
The Chairman of the bank, Ibukun Awosika, said SMEs in Nigeria need to understand the dynamics of pricing right and must position as competitive alternative within a recession.
Stakeholders task SMEs on competitive innovation
According to her, "There are markets opportunities that Nigeria SMEs can take that are unique to the Nigerian market by thinking creatively and innovatively. "SMEs must also understand the need to deliver value at the right price, by not under pricing or over pricing their products or services," she said.
She said that according to statistics, about 70 to 80 per cent of new businesses in Nigeria pack-up within the first three years. However, she opined that as technology help to guarantee efficiency and effectiveness, it also poses a challenge of social problem that we have to deal with.
Stakeholders task SMEs on competitive innovation   –  Speaking further on the role of the government in creating a conducive business environment and ease of doing business, Awosika noted that currently, there is no pipeline to support creative capacity of Nigerians, adding, "But when you challenge people to think they will produce innovative solutions."
She said there is an urgent need for the government to support SMEs in the areas of infrastructure to aid productivity.
READ ALSO: 150 SME Businesses  You can do with Low Capital
Stakeholders task SMEs on competitive innovation
The Director, Enterprise Development Centre, Pan Atlantic University (PAU), Peter Bankole. in a paper titled, 'Improving the National and Global Competitiveness of SMEs'. said growing SMEs demands deliberate action by government.
According to Bankole, Germany made a deliberate action to grow its SMEs. and be competitive, and therefore urged SMEs and the government to have a mind-set change
towards competitiveness and financing.

Stakeholders task SMEs on competitive innovation
Bankole noted that SMEs are good at innovative thinking, adding that Nigeria can build goodwill.  if it focused on specific industries like Nollywood, as a nation to deliberately tell the Nigerian story using art. and the theatre as a vehicle to drive development and competitiveness of SMEs.
However, he opined that action is not driven only by policy; as there must be a deliberate plan to grow the small and medium sector in Nigeria.
Therefore, Stakeholders task SMEs on competitive innovation, government must be the first buyer of made in Nigeria products through a deliberate action to grow the SMEs. "If you rely on food you do not produce, you cannot be competitive as a nation," he concluded.
SMEs plays an important role in the economic development of a country. Their role in terms of production, employment generation, contribution to exports & facilitating equitable distribution of income can't be over emphasised. Check out here for start up business ideas
Finally,  on Stakeholders task SMEs on competitive innovation , we offer you  business development supports. In fact,  Completefmc provides essential corporate Legal support business services in Nigeria. By this we provide you all business legal documentations to enable you do your business seamlessly in Nigeria. Visit our website today or Mail us at cfmclimited@gmail.com to get in touch with us!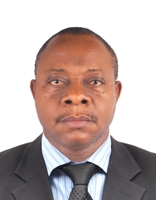 Founder/Managing Partner of Complete Full Marks Consultants Ltd. An Economist turned Chattered Accountant and Tax Practitioner with over 37 years of industrial experience.