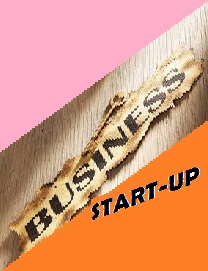 Step-By-Step Business Start-Up Process – these are due processes on  how to start a small business without money, steps to start a small business, legal requirements for starting a small business, how to start a small business online. Others are; how to start a small food business, how to start a small business at home, how to start a home business and  how to start a business from scratch,
Therefore, people also ask, How do I start a business? How do  I go about starting my own business? How do I build my business? How do I start an entrepreneurship?
I actually 
I
appreciate when people define what they want straightway. A Step-By-Step Business Start-Up Process coaching is what you need. Aspiring business owners like you require a lot of hard work in order to start well. That is the  antidote of failure in business. One of the keys to business success is one's ability to decide to start well by following due start-up processes. If you follow me in this discussion you will be 'okey' in the end.
STEP-BY-STEP BUSINESS START-UP PROCESS
Consequently, your questions could be: How do I start a small business? or How do I become an entrepreneur? Don't worry; by the time we finish this discussion on Business Start-up Processes these your questions would have been answered.
Welcome to the Blog of Top Business information and ideas. AS a chartered accountant,auditor, taxation  and management consultant, it is my duty to educate you on business financial and other related business issues. I have not less than 30 years experience in this  profession.  Therefore I'm sure of what I offer you. By the time you go through this article you will qualify to start up a new business. You will realise that you have wasted a lot of time already. There is an article in this blog '
How to be a Young Rich Man"
 @ 25. I recommend the article for you; you may need to read it first before coming back to this article, so that you would be able to define your personality well.
STET-BY-STEP BUSINESS START-UP PROCESS – GET STARTED
At any rate,these business start-up tips are going to be your responsibilities. Some of them you can do by yourself or get a
consultant like u
s to do them for you. But don't just read them, please take action.
As  an expert  I offer the following advises and if you follow these listed processes and ideas you will not fail.
STEP-BY-STEP BUSINESS START-UP PROCESS
1.  Define your personality:
What do you know about yourself?
What are your interests in starting a business? Is it to make money,or to serve clients and by that create value for them or some other reasons? A clear goal setting will do you so much good. I wish to state that many people who started business in order to make money usually fail in the business. Money making is the end product of business making but any one who has it as a priority goal fails in business.
But if you are in business for serving clients/customers by creating value for them, you will find out that in doing that you are making money for your business. So who are you? Everything about you matters in business. Are you the type that like pleasure instead of hard work? I know of a person who started a business but could not continue because he would not reach his business place before 10 am everyday, and he observes every public holiday declared by the government. How can such a person do well in business.
Again,to create value for your clients/customers and for yourself, you have to posses certain skills or training. For an example, if you want to be a consultant like me, you have to train yourself in relevant disciplines, and gain some practical skills to do well in this business; or you may have had an industry experiences. Training and cognate experience will help you determine what type of business or industry  you can venture into. Now check yourself and decide if you can continue with the other processes below.
2.Corporate/legal documentations:
Corporate legal documentations is the process of getting the necessary incorporation documents from the relevant regulatory body. In Nigeria businesses are incorporated with Corporate Affairs Commission in accordance with Company and Allied Matters Act 1990 as amended in 2004.
Before you register your business you have to decide what legal structure it will take. The legal structure of your business affects both your business and personal operations especially in relation to liability management – asset ownership, tax liability etc. You can go for a sole proprietorship, partnership, or a limited liability company ( corporation). There are different forms of partnership and corporations. You therefore need a
business consultan
t  to take it up from here because you will need to do :
Company Search and document authentications
Corporate Affairs Commission's (C.A.C) registrations processes for certificate of incorporation, or business name registration certificates. etc.
Company Tax Identification Number (TIN), and VAT registration from the Tax office
Initial Tax Clearance Certificate (TCC)
And other things.
STEP-BY-STEP BUSINESS START-UP PROCESS
Without these things you can not do certain businesses in Nigeria especially where it has to do with government offices, Departments, Agencies and corporations. Your first  TCC is easy because it is free if you apply for it withing the first 6 months of the company registration. The only money involved is what you will pay your tax consultant who processes it for you. I have to say here too that you can do this by yourself, but it is easier by a consultant.
Statutorily, the TCC will be ready for collection within 14 days of the application. Because it is a new company, it is not always quarried if you submit all necessary incorporation documents, and fill the necessary tax form.
If you have gotten to this point, I now understand that you want do do business. So go for the next thing.
3. Have a business plan in place:
A
business plan
will help you figure out where your business is heading to. It will highlight business strength, weakness, opportunities and threats – specifying how it will overcome these weaknesses and threats, and employing the strength into harnessing the opportunities'. A well thought out business plan will high light your finance need and marketing needs.
A winning business plan is a bit technical for the non-professional, otherwise, since it is your document you could do it; but it is better done by those who have the training; especially where you need to attract investors into the business.  Make contacts today so that you can start up one forthwith. I want to recommend that you send an email to cfmclimited@gmail.com and the business plan you will obtain  will kick-start your business right-away. Such business plan  will enable you nurse your business for five years also serve you as a management tool for a long time.
 4 Have a good Feasibility study:
Every element of the business plan need research or verification process to ascertain their viability. This verification is what is called
Feasibility Study.
Turnover is a major component of the business plan. The market feasibility study will determine whether the turnover will be realised or not. Cost of sales or production is another aspect of the business plan that will need to be verified. Other components of the business plan will be so verified to ascertain their realisability. With all these variables a projected net profit will be ascertained to know whether the business is feasible or not.
A feasibility study is always a sub-set of business plan. A project may look feasible, but a feasibility study may prove that wrong. A feasibility study is an analysis of how successfully a project can be completed, accounting for factors that affect it such as economic, technological, legal and scheduling factors. Project managers use feasibility studies to determine potential positive and negative outcomes of a project before investing a considerable amount of time and money into it.
For manufacturing and distributive businesses where unit cost of production is very important, feasibility study shows what the unit cost could be at production and what it could be sold fore, thereby revealing the profit or loss standing of such venture. It is a necessary proactive process before investment takes place.
In some projects feasibility studies could be very complicated and takes a long time. They could be handled by different entities/consultants but all of these must be incorporated in one business plan in the end to ascertain the viability of the project as a hole.If you have need for a viability study for your project or business  you have to make another
contact
.
STEP-BY-STEP BUSINESS START-UP PROCESS
4. Be sure of your source of financing:
One of the things the business plan will reveal to you is the amount of money required to start the business including those for fix cost and variable cost (working capital). It could also reveal the stages for the fund requirement.
There, you have to determine how you're going to cover your initial start-up costs. If this business is going to be a full time job for you, it's advisable that you have some fund of yours in place to start with. If you don't have a reasonable fund of your own at start, it's advised that you Waite and save some or look for partners immediately.
Remember that partners will take part of the ownership depending on how much they are bringing in. If you need investors at the beginning be sure they could become dictators. There was this friend that thought one rich man was being magnanimous by always helping him with fund when he had need of the fund, but was surprised when the man introduced his junior brother as a manager in his firm two years later. It became glaring to him that he was not dashing him money. So beware of 'take overs'. If your investors eventually become aggressive take-overs you may lose your entire business.
Generally, sources of funding are:
Personal Savings
Assistance from friends and family members
Debt funding ( Loan)
Equity funding ( by investors who must have part equity ownership of the business)
Credit facilities ( this is not always available in the beginning, it is always a strategy for working capital management)
5. Set up your Management Team:
Even if you are going to be a sole proprietor, you are certainly going to need helping hands. At lease the person who will be in the office while you are out on business to ensure your office door is always open. Where there are more than one employee, a team is certainly being in place. Therefore, there is need to figure out how they will work together as a team defining their roles and responsibilities. So there is need for:
1. 
Policy design,2. Recruitment of qualified staff,
3. Training of staff,
4. Design of appropriate salary structure and other conditions of service,
5. Office automation,
6. Good Office accommodation,
7. Set-up of administration and accounting departments
8. Etc.
STEP-BY-STEP BUSINESS START-UP PROCESS
Consultants can also coach you on how to go about all of the above especially design good industrial management policy for your business.  You may call it work manual, or corporate governance policy. It defines the schedule of duties and the relationship between them. Therefor it defines both internal relations and external environmental relations. The scalar  chain or hierarchy of authority will be well defined. It will establish the  esprit de corps  that your organisation requires to grow.
6.Let the business grow:
This is our goal for you. Let the business grow. In order to stay afloat, you will need to grow your business. The truth is that growth is not always easy. If you have followed this discussion from the beginning you will understand that a business must be in existence, sustained for some time, before it begins to grow. So you must get to this level before you will begin to parade yourself as a successful business man. Many businesses die before this time. To get to this level  will actually take time and efforts.To get at this level you have to do some necessary things which may look common to an ordinary man.
You need to collaborate with established outfits in your industry and  build connections. You have to be innovative. This means your connection with existing outfits in your industry pays off. The innovation will be on what you see in existence already. Nothing is new under the sum. We only become innovative one way or another by adding value to products/services we see. Try your best to win clients/customer loyalty. Watch your competitors. Design some innovative market strategy so as to win reasonable market share in no time. Good corporate governance could be a magic wand.
STEP-BY-STEP BUSINESS START-UP PROCESS
If you can't afford elaborate business plan because the business you are thinking is very small, here are six ways to break down the process and simplify getting started with your own small business.
Write a one-page business plan. …
Decide on a budget. … that is, how much initial capital you can afford
Decide on a legal entity. ..you should be a sole trader, anything more than that deserves a formal business plan
Take care of the money. .. make sure the budgeted initial capital is on hand.
Get your website. …if necessary
Test sales….that is sampling
I don't encourage you starting a business without any plan at all. Just follow these 6 steps and see what you get at. For people like you, I wish to personally ask to always visit this website for top business information that will help in your business. Send us questions that concern your business which you will want discussed. You can also make comments on our articles or subscribe to our news letter for regular post into your email. Click any of the social media buttons above for regular information too.
This website has a singular purpose of disseminating top business information to enable readers have more knowledge to do well in their business. I know that by the time your business grows due to these information you will remember this blog " your mobile Tutorial Class".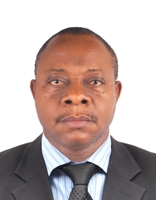 Founder/Managing Partner of Complete Full Marks Consultants Ltd. An Economist turned Chattered Accountant and Tax Practitioner with over 37 years of industrial experience.