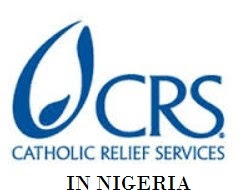 Catholic Relief Services (CRS) – North East Recruitment – Supply Chain Coordinator
There have been other publications before this. Catholic Relief Services (CRS) – North East Recruitment – Supply Chain Coordinator – publications like; N-Power
Recruitment 2017/2018 – Second List Of Successful Candidates,
Nigerian Air Force 2017 Recruitment Exercise – Authentic list of successful candidates for Batch A & B, Job Vacancies at Eunisell Chemials ( Lagos and Port Harcourt), First Bank of Nigeria Recruitment – Graduate Business Development Officers (Lagos Office), Peugeot Automobile Nigeria Limited (PAN) – Current Recruitment. Get yourself a job through this website.
Catholic Relief Services (CRS) is an International non-governmental organization with the following criteria:
1. Rendering supporting relief to displaced people
2. Social and community development work in over 99 countries around the world.
3. Grants food supports programs for refugees,
4. Assist persons on the basis of need, regardless of
it's creed, ethnicity or nationality.
5. Works through local church and non-church partners to implement its programs,
6. Strengthening and building the capacity of the partner organizations
7. In Nigeria currently CRS focuses on vulnerable children, agriculture, health and HIV, extractives and governance, and peace building programming.
In the light of this CRS is advertising for the following post:
Job Title: Supply Chain Coordinator
–
North East
Location: Borno
Comprehensive Responsibilities:
Catholic Relief Services (CRS) – North East Recruitment – Supply Chain Coordinator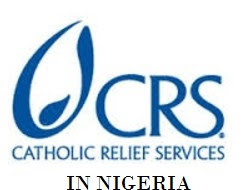 The duties will include:
Supervise calls for bid, local purchase operations, and procurement specifically for the Borno office.
Coordinate the various programming and administrative departments to ensure order of what they need in the appropriate quantities and quality.
Develop and maintain procurement management systems relevant to the need of the operation.
Provide valid documentations for Admin Secretary activities.
Create and maintain a good administrative system – creating filing systems and manage the document trail.
Create a good working environment to support department, encourage and positively reinforce open and continuous coordination and collaboration with all departments within Organization, particularly with staff, to ensure that the Procurement Office provides goods and services of the highest quality in the most cost-effective and efficient manner.
Provide training and coaching as necessary to staff
Design fully compliant procurement and asset management systems;
Review orders made by department managers and other parties to ensure budget availability
Develop efficient office supply requisition and ordering systems in collaboration with Admin Secretary.
Develop relationships and maintain contact with local vendors.
Fully document all local purchasing activities.
Create and maintain inventories for goods purchased during the emergency.
Catholic Relief Services (CRS) – North East Recruitment – Supply Chain Coordinator
Record Keeping and Reporting:
Ensure proper filling of all procurement documents for record-keeping and auditing, and maintain orderly files on active orders and post activities such as change notices, scheduling changes and partial shipments.
Document due diligence processes conducted by someone other than person performing procurement role
Maintain an Approved Supplier List (ASL) with updated information on pricing by goods and services and performance ranking based on recent post-delivery evaluations.
Creates vendor files with all necessary details by service category.
Track the status of each procurement request and update management and requestors through regular Procurement Status Reports using procurement log sheet
Periodically ( 6 monthly) generate an evaluation report on supplier/vendor performance with recommendations based on service delivery/track record.
Inventory:
Provide necessary procurement documents to the Admin and HR Officer to enhance proper and timely inventory count.
E-Voucher Vendors:
Assist in identifying, vetting and training e-voucher vendors.
Track vendor complaints, actions and resolutions to augment training for field staff.
Communication, Coordination and other duties:
Provides details of fixed assets procurements (type, quantity, supplier, price, fund/project , name of partner, etc.) to the personnel responsible for property management.
Maintain segregation of duties recommendations, coordinate with the administration or logistics staff personnel assigned to receive procured goods whenever there is a problem encountered with completing their established functions correctly and in a timely manner, as established in the CRS
Following segregation of duty recommendations, work with staff person(s) assigned in admin. or logistics for receiving to resolve any quantity discrepancies between PO and supplier's delivery note/waybill.
Assist in the preparation of award letters, agreements, memos and letters as needed
Responds to audit queries in a timely and professional manner when necessary.
Collects information on price of goods and services whenever needed for budgeting or planning purpose.
When necessary and within acceptable parameters expedite requisitions and orders to meet urgent operational needs.
Ensure vigilance against fraudulent activities in all procurement processes and keep up to date with latest guidance for fraud prevention.
Assist in advancing the use of new technologies and applications to improve procurement process efficiencies.
Contribute to maintaining teamwork, discipline sound work relationships and productivity.
Provides support and training on procurement management to CRS staff and partners as found necessary by management.
Provide coverage for other staff when required by workload or absence, and perform additional duties as assigned.
Support central NE office, sub-offices and pop-up locations as needed. Exchange ideas and best practices within Nigeria as one Supply Chain team.
Catholic Relief Services (CRS) – North East Recruitment – Supply Chain Coordinator
Required Qualifications and Experience
Minimum of a First degree in Social Sciences or Arts related field or Higher National Diploma in Management. Master degree will be an added advantage.
At least 5 years of relevant working experience is required.
Membership in a professional purchasing organization preferred.
Demonstrated ability to communicate clearly and concisely in written and spoken English
Must have a proven knowledge of contract management
Proven ability to prepare reports and maintain complete files and records.
Experience managing a team is a plus.
Personal Skills:
Must be scrupulously honest and always foster an atmosphere of trust and integrity.
Good computers and ICT skills, fully capable with Microsoft Office (MS Word, Excel and PPT), and experience conducting internet sourcing and price comparisons.
Good negotiator.
Experience conducting market research.
Good data analysis skills.
Committed to always providing highest possible customer service.
Good organizational skills.
Excellent interpersonal communication skills and relationship builder.
Application Closing Date
26th July, 2017.
Catholic Relief Services (CRS) – North East Recruitment – Supply Chain Coordinator
How to Apply
Interested and qualified candidates should download the "Application Form" below, fill the form and send it along with a detailed 3-page resume in a single file word document to: vacancies.ne.nigeria@crs.org The position title and location must be expressly stated as the subject of the email quoting reference number: SCCOR20117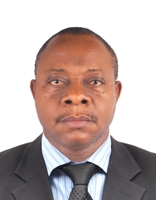 Founder/Managing Partner of Complete Full Marks Consultants Ltd. An Economist turned Chattered Accountant and Tax Practitioner with over 37 years of industrial experience.