21 Reasons Why You need a Business Coach – Business environments are changing.  A business mentor/coach therefore, has to cover a lot of grounds in coaching an entrepreneur.
Business coaching, again involves talking about every aspect of the business – accounting, auditing  (
Internal Control system)
, start-up process including generation of  business ideas, registration or incorporation with Corporate Affairs Commission,  business regulatory bodies, business plan and its implementations, taxation, management (corporate governance), asset/investment management, business value chain settings and evaluation, shareholding and stakeholders management, public interest  and environmental factors etc.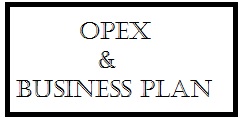 21 Reasons Why You need a Business Coach
The above define the scope of this write-up and those it's meant for.  The starters, continuing business, re-engineering businesses, the public, fellow professionals and students, will benefit from this article.
Each point is not exhaustively discussed, this is because they are so large to be comprehensively dealt with in such a short article like this. Again, I  would want you to make your comments or call for more explanations.
What are the reasons why you need a business coach/mentor?
21 Reasons Why You need a Business Coach
The Business Coach/Mentor  will offer you among others, the following:
He will give you personal attention. You will have him/her to yourself to relate with and ask questions, and get directives. Every visit of the coach to your office matters. You will form an interactive mode of decision making, and that is how you will learn. I advise you pay attention to every comment of your coach, even in his jokes, he/she passes on some messages.
Start-up processes – your business coach will advise you on certain start-up process, like how  and the  need to register your business. Other start-up processes like feasibility studies both for the product, marketing, production etc. would need to be carried out.
A winning business Plan – Your coach will let you know the need for this, do one for you and help interpret it to you. Business plan is said to be a business road map. It will set out  defined targets for your business and lay down thresholds/timelines for you. It will help you define your business goals, objectives and policies. It's always good for continuing businesses in which cases it becomes a management tool. Your coach will tell you better.
In relation to the above is a good Work Plan. Goals, objective, target, thresh-holds must be turned into work plans. Your coach will tell you other things associated with this.
Due Diligence – Every business step needs to be verified. Due diligence is necessary especially when tendering for a contract/ project or acquisition of assets or even entities. Reverse Due diligence is also required if you want to sell off a business segment or assets. Get a Business Coach today.
The coach will teach you how to generate business ideas and how to realise them. As you go on in your business, you will find out that the value chain of the business and the industry in which it belongs is very large both horizontally and vertically. Confusions may come in here, as a starter or due to lack of knowledge, your coach will help you here.
He will be addressing your weak points. As you interact with him, he will note your weak points and address them. Certain  individual behaviours could run counter to business ethics. Perfectionists and totalitarians may need to be talk to just because of their business.
Appraisal of the business SWOT – He will address your business SWOT . He will study and address your business strengths, weaknesses, Opportunities, and threats. The knowledge of these internal and external factors will go a long way in stabilising your business, and then give it the leap-frogging bounds necessary for business growth and development.
By these he builds your confidence. Your personal and business esteem grows. Confidence promotes self  control which is another emotional attributes necessary for business growth.
He will teach you how to deal with different types of people you would come across  in your business relations. Clients' relation is also very necessary and your coach will not only teach you theoretically but also practically as he/she witnesses your interactions with your clients. By this your coach will help you build your clientele. Remember that " customer is King".
The coach  will teach you how to manage your business risk, prioritising your business risks at all times. He/she will help you define the class and category of your business so as to define what and where to invest in. These investments will need monitoring.
In relation to the above, your coach will help you define the supply and demand chain paths of your business. Creating a pattern in these are important, as well as building workable synergy among and along the value chains, creating value for your business.
He will teach you how to manage your employees, especially on employee retention. Employee turnover is a ratio to watch in business. Ability to retain and maintain key team members is very crucial in the success path of a business.
In relation to the above, your coach will educate you on relevant Work Ethics as Competence, Fairness, Integrity, Objectivity, confidentiality, professionalism, segregation of duty, honesty, hard-work, and abroad phenomenon called Corporate Governance. Your business coach will let you know the importance of proper documentations, fillings, and procedures/due process in decision making.
Accountability – is an aspect of Corporate Governance that entails you to take responsibility for every action you take. It's also  one that compels you to take necessary action for the good of your business. It also has to do with risk management. Your coach will help you know all about this.
Another fact associated with Corporate Governance is Public Interest. This has to do with corporate citizenship. Your business must work for public interest. It must  not stand against the government laws and regulations. Your business must promote public good in good service and product and adherence to environmental issues. Remember that your business can be closed down if it works against public interest.
He will teach you  financial planning. Good budgeting is very important for business success, because how you manage the cash inflow and outflow determines your business stability.
Financial Analysis – financial ratios are very important to work in business. Ratios like your gross margin, net profit margin, OPEX ( operating expenses) Ratio  Return on investment. Equity/debt  ratio etc. are so important to watch. Your cash flow statements, bank reconciliation statements, Accounting policies to be adopted, fixed assets management, etc. are so necessary for your business.
With all of these, your business network increases, and
You will make more money.
The last point: If I can real out all of these for you, it means I can also do better in executing them. Contact me today for business coaching assignment on +234 8034347851 or e-mail: cfmclimited@gmail.com.
21 Reasons Why You need a Business Coach
What you owe the coach:
Honesty – do not think of hiding some facts from your coach. The facts are what he needs to work with you. By the time you begin to think that you are revealing so much of the business to the coach, and begin to with-hold some, you begin to loose grips.
Professional Fees: Pay the coach his/her professional fees as agreed. Remember that the Coach is emptying himself on you using his intellect, emotion, time, efforts and money to facilitate your own activities.
21 Reasons Why You need a Business Coach
If you enjoyed this, share with others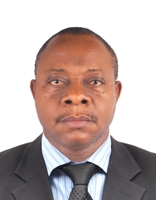 Founder/Managing Partner of Complete Full Marks Consultants Ltd. An Economist turned Chattered Accountant and Tax Practitioner with over 37 years of industrial experience.