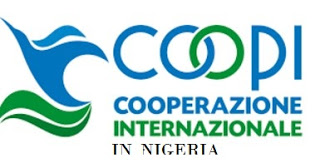 Cooperazione-Internazionale COOPI – July 2017 Recruitment
Cooperazione-Internazionale COOPI – July 2017 Recruitment – I'm back and I know you like it. I always keep my promise of updating you with recruitment, career, education and business information. I have news of another lucrative job with COOPI for you.This time around it's for Project Administrator, Head of Mission and Construction Engineer.
These other lucrative job from COOPI. It's a thing of pride to work for an international NGO. I
t
will account so much on your CV. I still wish to encourage you to always search in this website for such lucrative jobs, current job recruitment in Nigeria, top-most paid jobs in Nigeria, Banking ,Teaching , insurance and government jobs available at specific times.
Cooperazione Internazionale (COOPI)
is
an Italian humanitarian non-governmental organization founded in Milan in 1965. This international NGO is employing again. These employments are to enable it execute its humanitarian services in Niger, particularly in the North East Geopolitical zone of the country.
In fact, since 50 years COOPI has been involved in poverty alleviation programmes and responding to specific emergencies in numerous sectors world-wide. COOPI is in Nigeria now to render Food Security aids, Humanitarian Aid, Health, Socio-Economical Services, Water and Sanitation, Human Rights, Education and Training, Migrations and Sustainable Energy services and needs to collaborate with Nigerian in executing its humanitarian projects. Just take up one of these opportunities to earn big as well
as
contributing to serving humanity.
Cooperazione-Internazionale COOPI – July 2017 Recruitment
COOPI is recruiting to fill the following positions below:
Make your choices and read accordingly.
Job Title: Project Administrator
Location: Yobe State
Duration of the Project: 7 months (with possible extension)
Starting Date: 1st August
Donors: FFP
Role Purpose
He/she is responsible for the project's execution, in technical, economic/financial terms, and in terms of resources management on field, in compliance with COOPI and the donor's procedures.
Responsibilities
Ensure compliance with financial and other requirements set by the Donors (USAid – Food for Peace) and COOPI internal financial and administrative procedures.
Monitor cash flows and supervise petty cash handling.
Ensure proper administration for outstanding debtors and creditors, follow-up overdue and signal potential problems in timely manner.
Produce monthly cash and bank reconciliation statements.
Prepare monthly, quarterly and yearly projects' financial reports
Control and assure compliance of program expenditures with program budgets.
Prepare payment vouchers and verify supporting documents for project and administrative expenditure. Ensure classification of all financial information and documents in accordance with the projects and respective budget lines.
Ensure appropriate filing system of financial documentation is in place, accurate and updated.
Provide timely and systematic monitoring of program expenditures as well as timely budget program forecasts.
Prepare, on a monthly basis, financial reports and/or requests to be sent to COOPI Milan HQs.
Supervise and manage program staff: supervise preparation of contracts for personnel staff. Manage contracts of local and international staff and supervise administration staff.
Application of mechanisms relative to any on the job training of personnel working on the project.
Coordinate and supervise overall policy implementation for the human resources of Salima base, included Labour Law application, recruitment and that staff salaries are effectively paid to eligible staff and an audit trail of records is maintained.
Supervise preparation of lease contracts, contracts with suppliers and any other contract issued by the program. Ensure that contractual commitments are accurately tracked.
Supervise appropriateness and updating of all procurement documentation at the various steps of the procurement process. Ensure budget availability of expenditures and that appropriate authorizations are in place
Ensure that taxes are timely remitted to relevant authorities.
Bring-up date the stock inventory.
Requirements
University degree in Social Sciences, Business or Technical Sciences.
A minimum of five years of relevant working experience.
Experience in emergency context or in a similar position and in managing USAid funded projects.
Experience in logistics, procurement and security matters is a strong advantage.
Previous work experience in the region is a plus.
Demonstrated effective verbal and written communication, negotiation skills, multi-tasking and organizational skills.
Proven capacity to work in a team is essential. Experience in managing staff is an advantage.
Experience in liaising with governmental/local authorities, IOs and NGOs.
Demonstrated ability to work in stressful environments and under pressure.
Experience in working in conflict-prone environments a plus.
Fluency in English language.
Computer literate.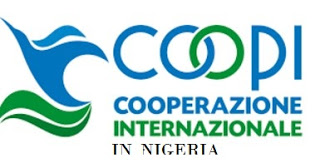 Cooperazione-Internazionale COOPI – July 2017 Recruitment
Application Closing Date
24th July, 2017.
How to Apply
Interested and qualified candidates should:
Job Title: Head of Mission
Location: Abuja
Job Description
The Head of Mission provides leadership and strategic direction of COOPI's operations in Nigeria and is responsible for the implementation and development of the country programme in line with COOPI's organisational and country strategy, policies and procedures.
The HoM is also responsible for the management and capacity building of the staff, securing donor funding and to represent the organisation to the government, donors, and other appropriate bodies – including clusters, UN agencies and the media.
The HoM reports directly to the Area Manager at the HQ.
Responsibilities
Institutional relations:
(a) He/she manages relations with the main institutional donors and with potential ones.
(b) He/she represents COOPI in the country/area by engaging in relations with institutions, NGOs, local and international organizations and partners.
(c) He/she also is responsible of the organization's reputation in the country.
Strategy and planning:
– He/she verifies and proposes to the Area Manager the intervention priorities to consolidate the organization's opportunity to be more involved in the country.
– He/she contributes to the definition of the Country Strategy and proposes the country planning (projects and coordination).
Projects' Management:
He/she coordinates and directly monitors projects, guaranteeing the correct implementation in conformity with the contractual obligations and donors' procedures, and in line with COOPI's procedures and management standards.
He/she coordinates the elaboration, writing and documents' preparation for presenting new projects, referring to the Area Manager and the headquarters support offices.
He/she is responsible for the preparation of projects reports and all the monitoring documents requested by the central headquarters. He/she ensures the transmission of all official and administrative project documents to the central headquarters
Country office management:
He/she is responsible for all different aspects related to the country office management: economic and financial situation, local regulations, office organization charts, logistics, local and expatriate personnel management, in conformity with the organization's guidelines.
He/she guarantees the respect of the country's legislation and administrative regulation.
Staff Management:
He/she is responsible for the local staff management.
He/she participates and supports the Area Manager and the Human Resources office in the selection of the expatriate staff.
He/she coordinates and monitors the country's expatriate staff management.
Safety:
– He/she is responsible for the expatriate staff security, for the correct implementation and respect of the general security rules.
Cooperazione-Internazionale COOPI – July 2017 Recruitment
Economic and Financial Management:
He/she is responsible for the country's economic result.
He/she supervises the financial management and ensures – through the administrative function – that all financial reporting deadlines and donor/COOPI's procedures are respected.
He/she participates to the projects/coordination budget preparation.
He/she has the signature for all COOPI's bank accounts in the country.
Visibility:
He/she cooperates with the Communication and Fund-Raising office for all communication, awareness and fund raising activities implemented in and for the country.
Profile
Advanced Degree in International Education, International Development, Health and Nutrition or a related field or equivalent work.
Minimum 5 years experience in the humanitarian field and in a similar position, with a track record of success and results achieved;
Previous experience with an international humanitarian NGO is an advantage;
Desirable experience of working on EU/ECHO, USAid/OFDA and UN projects;
Experience of working within an insecure environment with responsibility for security planning, monitoring and management.
Strong analytical and practical problem-solving skills;
Strong supervisory abilities, and demonstrated capacity of teamwork and of coordination with the relevant actors;
Very good inter-personal and writing communication skills;
Ability to organize work efficiently and deliver assignments in a timely manner often under time constraints;
Proficiency in written and spoken English;
Computer literacy, with high proficiency in the use of standard office software applications (e.g. Microsoft Word, Excel and PowerPoint);
Valid driving license.
Application Closing Date
24th July, 2017.
How to Apply
Interested and qualified candidates should:
Job Title: Construction Engineer
Location: Borno
Scope of the Job
Cooperazione-Internazionale COOPI – July 2017 Recruitment
The Construction Engineer will be responsible to provide technical knowledge, skills and quality in infrastructure and following up with construction process.
He/She will be involved in the definition and agreement of the quantities of materials and work for each stage with the selected contractor, the overall schedule for the construction, stages of work and will authorize each respective stage payment upon achievement of the stage achievements in accordance with the required and agreed progress and standards to the beneficiary.
Main Duties / Responsibilities
Under the direct supervision of the Project Manager and the Country Logistics and Security Coordinator, he/she:
Provide first technical assessment in the schools indicated by the MoE and definition of priorities
Liaise with SUBEB, RUWASA and NEMA departments in order to comply with ministerial standards for the rehabilitation works in public schools
opreparation of the detailed BoQs for rehabilitation according to the available budget and the priorities identified
preparation of the tender procedure according to the donor and COOPI rules
Participation to the contractors' selection committee, technical evaluation of the offers received.
Preparation of the contracts, definition of the monitoring tools
Regular follow up of the works with visits to the construction sites and ad hoc meeting with the constructors
Management of the relations with SUBEB, RUWASA and NEMA departments, submission of BoQs amendment requests
Preparation of the BoQs follow up; quantity and quality control of the material used and work progress
Approval of installment payments to the contractors
Management of the relation with school principles for coordination of the rehabilitation works
Coordination with local authorities (municipalities and local ministry offices) for release of needed permits, facilitation in set up of the working site, administrative procedures etc.
Final quality and quantity control and preparation of hand over certificated
Profile of the Candidate (Education, Training, Competences, Skills)
Minimum Requirements:
HND/B.Sc/B.Tech in Architecture, Civil Engineering, Infrastructure Engineering or related fields
Experience in construction at least 5 years
3 years' experience in NGO work
Proven Construction experiences and skills
Renovation and rehabilitation experience is preferable
Excellent English Communication skills (oral and written)
Commitment to COOPI ethic code
Cross cultural sensitivity, flexible world view, emotional maturity and physical stamina
Knowledge of and adherence to NGO Code of Conduct, understands other international development guidelines
Excellent Microsoft Office applications skills (Excel, Word, Power point, Emails, Skype, Web researchers)
Cooperazione-Internazionale COOPI – July 2017 Recruitment
Preferred:
Good knowledge of the intervention area/s and local context
Knowledge of the local language (Hausa and Kanuri)
Application Closing Date
21st July, 2017.
How to Apply
Interested and qualified candidates should send their Applications (containing the below documents) to: hr.nigeria@coopi.org specifying in the e-mail subject: "Application for Construction Engineer".
E-mail Applications inclusive of:
CV (max 3 pages)
Cover Letter (max 1 page)
Minimum three qualified reference contacts
Note
Any late application or incomplete submissions will not be considered and thus will be disregarded immediately.
Only shortlisted applicants will be contacted.
Cooperazione-Internazionale COOPI – July 2017 Recruitment
Do quickly and apply. Good-luck.