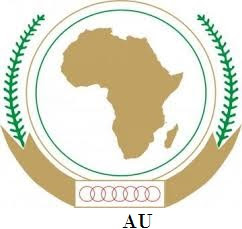 2018 Recruitment For African Union Youth Volunteer Corps (AU-YVC) – https://goo.gl/rm4jnm
2018 Recruitment For African Union Youth Volunteer Corps (AU-YVC) – https://goo.gl/rm4jnm – to build your career why do you want to become an African union youth volunteer, African union youth volunteer application, au-yvc application form, African union volunteer corps 2017, au volunteer corps 2017, African union youth volunteer corps 2017, African union youth volunteer corps 2018.
The African Union Youth Volunteer Corps (AU-YVC), was established in 2010 by African Union . It is a continental development program that encourages youth volunteerism in Africa's development targets and goals. It brings youth of the continent together to share skills, knowledge, creativity and learning to build a more integrated, prosperous and peaceful Continent driven by its citizens. This scheme
i
s intended to build professionalism and a sense of responsibility among the participants, thus enhancing their employability.
Volunteering especially in community services is is to willingly decide to serve a purpose that will benefit other person, persons, or group of person without asking for pay or wages
2018 Recruitment For African Union Youth Volunteer Corps (AU-YVC) – https://goo.gl/rm4jnm
Even though the volunteer is not paid he/she could benefit in other areas.
1. He/she will build goodwill
2. Where NGO's are involved, it provides opportunity for the volunteer to be trained in one vocational job or the other.
3.The volunteer builds a network of contacts which would help in life.
4. The volunteer always has his/her operational bills taken are of by the NGO
4. The community involved gets a step-up in social developments.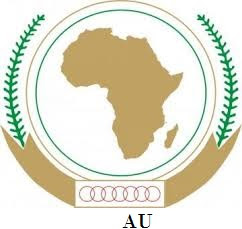 These young African professionals are recruited to serve for a period of 12 months as AU Volunteers in an AU Member State other than theirs. The next intake of volunteers for deployment in 2018 will be from the 11th – 31st of July 2017. Interested and qualified candidates are invited to apply.
To be eligibility you have to posses the followings:
1. Citizen of an AU Member State;
2. Aged between 18 – 35 years;
3. Have a post-secondary certified qualification(s) (TVET, Bachelor's degree or equivalent)
4. Available in 2018 to dedicate 12 (twelve) months for volunteer work;
5. Willing to live and work in another AU Member State;
6. Is proficient in at least one AU working language (Arabic, English, French, Portuguese);
7. Has at least one year verifiable volunteering experience and one year professional work experience
8th BATCH AU-YVC RECRUITMENT:
Period: 11th – 31st July 2017
Mode of application: ONLINE APPLICATIONS ONLY: https://goo.gl/rm4jnm
Application Procedure:
Before clicking the apply button , please note the following:
1. You will need to fill in a form on the next page that will help assess
your suitability for the program. You are advised to type your answers in a Word Processor (such as Microsoft Word) before pasting in the relevant fields.
2. You will also need to add in a motivation letter with a maximum of 750 words which should be added under the 'Cover letter' text box. You have to ensure thatyour motivation letter answers the following:
a. Why you want to become an African Union Youth Volunteer?
b. Why you believe you are the best candidate to be an African Union
Youth Volunteer?
c. What is your experience(s) (formal or informal) in youth civic
engagement and participation, youth empowerment and/or promoting
Pan-Africanism?
d. How has your previous experience(s) prepared you to work in diverse
teams and cultures?
e. What change do you expect to see in yourself, the organization that you
will be deployed in, and the community that you will be part of after your
year of service?
3. Attach a copy of your CV
4. You will ALSO need to attach the following.
Please merge these as one PDF document and attach. You might choose to use a service such as www.pdfmerge.com to do this.
– A copy of the identity page in your passport or national identity card
– Highest post-secondary certified qualification(s)
– Signed Letter of Recommendation verifying your volunteer experience(s)
5. Deadline for submission of applications is Monday,
31st July 2017 at Midnight GMT+3
Precuresions:
1. Incomplete and late applications will not be considered
2. Only shortlisted candidates will be notified
3. Candidates who had applied in previous years are and still meet the eligibility
criteria are encourage to re-apply
Recruitment Process & Key Dates:
1. 1st August – eligibility Check;
2. 14th August: Successful applicants will be notified;
3. September 2017: Pre-deployment training;
4. 2018: Deployment of trained volunteers.
Volunteer Benefits:
For the successful candidates, the African Union Commission and its partners will
cover the full costs of their pre-deployment training.
On deployment, African Union Youth Volunteers receive the following:
1. Economy return air ticket from home town to place of deployment
2. A modest monthly stipend
3. Health insurance cover
4. Separation allowance upon successful completion of twelve months service
More Information:
For more information/queries, please visit youth@africa-union.org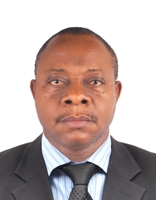 Founder/Managing Partner of Complete Full Marks Consultants Ltd. An Economist turned Chattered Accountant and Tax Practitioner with over 37 years of industrial experience.