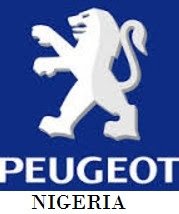 Peugeot Automobile Nigeria Limited (PAN) – Current Recruitment
Peugeot Automobile Nigeria Limited (PAN) – Current Recruitment – This website will supply you information on your engineering career and recruitment; engineering jobs in Nigeria, mechanical engineering jobs in Nigeria 2016, mechanical engineering salary in Nigeria,
mechanical engineering companies in Nigeria, mechanical engineering jobs in Nigeria 2017, latest oil and gas jobs in Nigeria, electrical engineering jobs in Nigeria, entry level engineering jobs in Nigeria, studying mechanical engineering in Nigeria.
Peugeot Automobile Nigeria Limited (PAN), a major vehicle assembly plant in Nigeria came into existence in 1971 and has remained pivotal to vehicle manufacturing in Nigeria since then.
You may need to know about, PAN Nigeria recruitment
peugeot automobile Nigeria Kaduna
peugeot Nigeria prices
peugeot assembly Nigeria
PAN on-going recruitment.
PAN is currently recruiting certain categories of technicians some of which are as listed by PAN bellow.
Peugeot Automobile Nigeria Limited (PAN) – Current Recruitment
READ ALSO: 2018 Recruitment For African Union Youth Volunteer Corps (AU-YVC) – https://goo.gl/rm4jnm
Job Position: Mechanical Technician
Job Code: MET07102017
Location: Kaduna
Job Division/Department/Unit: Mechanical Unit
Reporting Line: Reports to Supervising Mechanical Technician
Job Objectives:
To carry out all form of Auto-Mechanical repairs for the Shade Tree Youth Empowerment Initiatives
Key Job Responsibilities:
Carry out lubricant drain and refill as specified on various vehicles.
Work on vehicle suspension.
Change of components: brake pads, brake lining, bulbs, wiper blades, spark plugs, fuel pump, fuel filter, oil filter, wheel ball joint, wheel bearing etc.
Display available consumables and lubricants for sale.
Calibrate and confirm tools suitability for operations.
Carry out regular inventory on tools and equipment.
Render assistance to other stations that may be highly charged.
Make a daily remittance of all income to PLC account and obtain receipt.
Permitting compliance with safety requirements and coordination with the Supervisor as required.
Ensures equipment, materials and tools are on-hand for work execution. Reports resources and time utilized, job scope expansion, rework or deferred maintenance as required; also keeping all tasks & activities logged and up-dated.
Qualifications and Experience:
Education & Experience:
A graduate of MAPT, MMT, TSDP, GAMET, YESAP LMI from PAN Learning Centre
ND in auto-related trade, National Technical Certificate, Federal Craft Certificate and practical experience in a recognized workshop will be an added advantage.
Required Skills, Knowledge and Abilities:
Good communication skills
Troubleshooting skills
Team Player
High level of integrity
Adaptability
Good emergency response
General Tool Usage
Remuneration:
Commission basis
Application Closing Date
14th July, 2017.
Keep in touch with this website for your recruitment,career, education and business information. Like us or follow us by clicking any of the social media buttons on this page. Send in your comments too.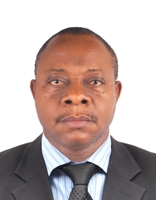 Founder/Managing Partner of Complete Full Marks Consultants Ltd. An Economist turned Chattered Accountant and Tax Practitioner with over 37 years of industrial experience.