Petroleum Trade & Transport Analyst @ OPEC Vienna –  This is to be done through  OPEC online recruitment portal following every application instructions. As an experienced position, advantages are in working experience at related establishments. Other  OPEC recruitment related issues include Address of  OPEC Nigeria Country Governor, workforce salary structure, internship salary and OPEC consultant salary. Petroleum Trade & Transport Analyst @ OPEC Vienna
For those of you interested in internationally related jobs, this post, Petroleum Trade & Transport Analyst @ OPEC Vienna, is for you. All about this recruitment exercise is here, especially how you can build a career working for this global organisation.
Petroleum Trade & Transport Analyst @ OPEC Vienna
Working for OPEC:
The sole office of the Organization, the Secretariat of the Organization of the Petroleum Exporting Countries (OPEC) is located in the city of Vienna, Austria.
The Secretariat is not involved in oil production but it primarily carries out analytical research and public relations activities on the global operations of its membership.
The OPEC Secretariat is always looking for talented and qualified individuals to join its multinational team. Such is aims at securing the highest standards of competency and efficiency to meet the standards required by its Member Countries. It currently employs 139 people from 38 countries around the world from scientific, technical, managerial and professional backgrounds. It offers a competitive employment package with rich multicultural work environment, English being the official working language.
Petroleum Trade & Transport Analyst @ OPEC Vienna
NOW APPLY AS:
Petroleum Trade & Transport Analyst
Deadline: 31 October 2018
Job Code: 4.4.01
THE OPEC SECRETARIAT
Within the Research Division, the Petroleum Studies Department:
Provides pertinent and reliable information and analyses in support of decision-making and policy-making in Member Countries.
It carries out research programs and studies on short-term petroleum market developments with the aim of issuing reports on a regular, as well as ad-hoc basis, highlighting important issues for their use and consideration.
 It conducts regular forecasts, elaborates and analyses oil market scenarios and prepares and publishes reports on these findings.
Again, It promotes OPEC's views and technical analysis on short-term oil market developments to the industry at large and the general public via the OPEC Monthly Oil Market Report, as well as other reports, presentations and related pod casts.
And it prepares and contributes to reports to be submitted to the Economic Commission Board, the Board of Governors, etc., as well as papers for various OPEC publications.
Objective of Position:
The Petroleum Trade & Transport Analyst will:
Study and analyse pertinent dimensions of international and regional trade in crude oil and oil products
Assess the short term impact of movements of freight rates,
Monitor and analyse developments in oil transportation; and
Prepare consolidated reports thereon to the Governing Bodies.
Petroleum Trade & Transport Analyst @ OPEC Vienna
Main Responsibilities:
The Petroleum Trade & Transport Analyst:
Studies and analyses volumes and structures of international and regional trade flows in crude and products.
Studies and analyses the impact of movements of freight rates.
Analyses the spot ship fixtures.
Follows up the impact of interregional trade movement on freight rate.
Studies regional crude oil sailing and its impact on freight rates.
Analyses fleet developments in terms of new deliveries and demolition and fleet age.
Follows the developments and prospective of pipeline capacities.
Follows and assesses short-term developments in the international petroleum industry.
Assesses the impact of emerging policies and regulations for environmental protection in various regions on fleet developments and freight rates.
Carries out any other tasks assigned by the relevant superiors as pertain to his/her background, qualifications and position.
Required Competencies and Qualifications:
Education:
University degree in Economics or Energy related fields
Advanced degree preferred
Work Experience:
University degree: 8 years
Advanced degree: 6 years
Training Specializations:
Energy analysis
Oil and product transportation
Knowledge of oil market developments
Competencies:
Communication skills
Analytical skills
Presentation skills
Interpersonal skills
Customer service orientation
Initiative
Integrity
Language: English

Petroleum Trade & Transport Analyst @ OPEC Vienna
Status and Benefits:
Members of the Secretariat are international employees whose responsibilities are not national but exclusively international.
In carrying out their functions they have to demonstrate the personal qualities expected of international employees such as integrity, independence and impartiality.
The post is at grade E reporting to the Head of Petroleum Studies Department. The compensation package, including expatriate benefits, is commensurate with the level of the post.
Applications:
Applicants must be nationals of Member Countries of OPEC and should not be older than 58 years.
Applicants are requested to fill in an application form which can be downloaded from the OPEC website. https://www.opec.org/opec_web/en/employment/56.htm
In order for applications to be considered, they must reach the OPEC Secretariat through the relevant Governor not later than 31 October 2018.
Get Your desired job here also: READ -.
Senior Contracts Management Officer – CHGS2 @ AfDB Apply online
Senior Assessment Centre Assistant – CHHR3 @ AfDB Apply online
African Development Bank (AfDB) Recruiting Office Manager – PCSC
Secretary/Receptionist – RDGS @ AfDB
Evaluator general – BDEV0 @ African Development Bank Group (AfDB),
AfDB Recruits Finance Operations Assistant – PIFD3 This October
AfDB Recruiting Division Manager Urban Development – PICU2 This October
Principal Railway Infrastructure & PPP Officer – PICU1 @ AfDB
Senior Treasury Officer – FITR1 @ AfDB This October
AfDB Recruiting Unit Head – Non-Sovereign Credit Risk – PGRF1: Apply Here
AfDB Recruiting Finance & Administrative Assistant – RDGW:
And, AfDB Recruiting Chief Business Coordinator: Apply Here
AfDB Recruiting Treasury Risk Officer- IT (FIFM2) & How toApply
Chief Oil Sector Officer – ECRN @ AfDB & How to Apply Online
2019 Mo Ibrahim Foundation Leadership Fellowship Program Apply Here
AfDB Career
AfDB Current Job Vacancies
Others
Petroleum Trade & Transport Analyst @ OPEC Vienna
NIGERIA COUNTRY GOVERNOR
Federal Republic of Nigeria
Dr. Omar Farouk Ibrahim, MCIPR,
Group General Manager, International Energy Relations (GGM IER),
Governor for OPEC,
Nigerian National Petroleum Corporation – NNPC,
Block D 10th Floor, Room 04, NNPC Towers
Abuja, Nigeria.
Operation Reach A Friend:
Please, share for us.
If you  enjoyed this post, Petroleum Trade & Transport Analyst @ OPEC Vienna, and require more information, send your requests through our comment box on this page. For your recruitment updates visit our
career and recruitment portal
, or follow us on our Facebook handle by clicking ' Like us'. Meanwhile, use our social media share buttons on this page to reach your friends.
Petroleum Trade & Transport Analyst @ OPEC Vienna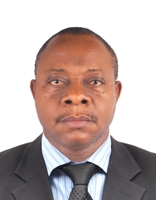 Founder/Managing Partner of Complete Full Marks Consultants Ltd. An Economist turned Chattered Accountant and Tax Practitioner with over 37 years of industrial experience.