CURRENT TRENDING JOBS IN NIGERIA RECRUITING – AUG/SEPT 2017
Current trending jobs in Nigeria recruiting – Agu/Sept 2017 – Independent electoral commission (INEC), ACTED Nigeria, First Bank, Europian Union (EU), Microsoft Nigeria, all recruiting.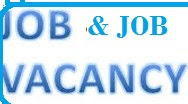 (1) Independent National Electoral Commission (INEC)
The Independent National Electoral Commission (INEC) hereby invites registered Observer Groups and other interested Stakeholders whose activities have focus on Democracy, Governance and election that wish – to observe the Anambra State Governorship Elections scheduled to hold on Saturday 18th November, 2017 to check the below link for the application form.
This is without prejudice to previous correspondences with the Commission as completion of the prescribed application form (EPMC) 01) remains the only acceptable format for applying.
CURRENT TRENDING JOBS IN NIGERIA RECRUITING – AUG/SEPT 2017
Applications are invited for the position of:
Job Title: Observer Group
Location: Anambra
Accreditation of Election
Observers:
Subsequently, all successful Observer groups would be required to fill the accreditation form (EPMC 02) which is obtainable at the "Elections and Party Monitoring Department, INEC Headquarters, Maitama, Abuja."
Observer groups should also note that passport photographs of their members to be deployed for the election would be required to be included along with the completed EPMC 02.
Application Closing Date
18th August, 2017.
Method of Application
In view of the above, interested observer groups should download, complete the "Application Form" below (EPMC 01) and submit to "Elections and Party Monitoring Department, INEC Headquarters, Maitama, Abuja" along with other necessary documents (including evidence of past election observation).
Observer groups should particularly note that all other information including Legal status, Federal Inland Revenue Service (Medium Tax Office) Certificate for NGOs as well as evidence of registration with the Civil Society Desk at INEC Headquarters, Abuja among others are to accompany their applications.
Any falsification of documents in the submissions will lead to automatic disqualification and possible prosecution.
Note
The list of all successful observer groups for the election will subsequently be published in National Dailies and on the Commission's website after the close of receipt of application (EPMC 01) which is 18th August, 2017.
Letters of Accreditation will be issued to the successful observers.
CURRENT TRENDING JOBS IN NIGERIA RECRUITING – AUG/SEPT 2017
(2) ACTED Nigeria – Maiduguri and Abuja
ACTED is an International Non-governmental Humanitarian Organsation with headquarter is Paris.
ACTED – Since 1993, ACTED has been committed to immediate humanitarian relief to support those in urgent need and protect people's dignity, while co-creating longer term opportunities for sustainable growth and fulfilling people's potential.
ACTED, headquartered in Paris, France, is present in four continents and operates in 34 countries towards 8 million people, responding to emergency situations, supporting rehabilitation projects and accompanying the dynamics of development. Over 5,000 staff are dedicated to implementing and developing these projects.
ACTED is recruiting to fill the position below:
Job Title: Country Logistic & Security Manager
Ref: CLSM/NIA
Location: Maiduguri/Abuja
Department: Logistic
Contract: Fixed term
Duration 12 months
Starting Date: ASAP
Country Profile
In response to the emergency situation in Nigeria, ACTED recruits.
Objectives
Ensure timely & cost efficient supply chain management in country, and ensure supply chain traceability & transparency from procurement to final distribution to beneficiaries.
Ensure ACTED operations efficiency, reliability & sustainability across the country through supervision & development of fleet, premises, assets & communication means.
Guarantee compliance to ACTED & donors' logistics guidelines in all operations within the country and enforce logistics procedures across teams.
Contribute to safety & security management through the development & implementation of SOP & plans, and support to the Country Director for crisis management.
Lead logistics teams, coordinate and facilitate access to information within the FLAT teams
.
CURRENT TRENDING JOBS IN NIGERIA RECRUITING – AUG/SEPT 2017
Qualifications
At least 2-3 years of working experience in insecure environments; preferably in Africa, Asia, or the Middle East;
Extensive experience in logistics and/or security management and procedures;
Demonstrated communication and organizational skills;
Ability to train, mobilize, and manage both international and national staff
Flexibility and ability to multi-task under pressure;
Ability to work well in unstable and frequently changing security environments;
Willingness to work and live in often remote areas under basic conditions;
Proven ability to work creatively and independently both in the field and in the office;
Advanced proficiency in written and spoken English
Knowledge of local language and/or regional experience highly desirable
Conditions
Salary defined by the ACTED salary grid; educational level, expertise, hardship, security, and performance are considered for pay bonus
Additional monthly living allowance
Free food and lodging provided at the organisation's guesthouse
Transportation costs covered, including additional return ticket + luggage allowance
Provision of medical, life, and repatriation insurance + retirement package
Application Closing Date
28th August, 2017.
How to Apply
Interested and qualified candidates should send their applications including cover letter, and CV's to: jobs@acted.org using Ref: CLSM/NIA
CURRENT TRENDING JOBS IN NIGERIA RECRUITING – AUG/SEPT 2017
(3) First Bank of Nigeria Limited: First Bank Management Associate Programme (FMAP – EXTERNAL)
FirstBank has over 750 branches providing a comprehensive range of retail and corporate financial services. The Bank has international presence through its subsidiaries, FBN Bank (UK) Limited in London and Paris, FBNBank DRC, FBNBank Ghana, FBNBank Gambia, FBNBank Guinea, FBNBank Sierra-Leone and FBNBank Senegal, as well as its Representative Offices in Johannesburg, Beijing and Abu Dhabi.
First Bank is recruiting to fill the position below:
Job Title: First Bank Management Associate Programme (FMAP – EXTERNAL)
Job Number: 1700001A
Location: Head Office, Lagos
Job Description
FirstBank recently launched a Management Associate Programme, a 24-month fast-track comprehensive developmental programme, which is targeted at young, dynamic, self-motivated and highly driven individuals who are desirous to be part of the next generation of leaders in the Bank.
The programme is intended to consciously integrate leadership into the Bank's culture, as well as build a pipeline of highly resourceful and talented individuals who will be groomed to drive the Bank's vision of being Africa's Bank of first choice.
The Bank is therefore seeking applications from suitably qualified candidates with the right skills set and excellent leadership potential.
Such individuals must possess acute thinking skills, financial and methodical skills, as well as distinctive ability to communicate effectively and synthesize ideas, information and data to aid decision making.
Upon completion of the programme, successful candidates (Management Associates) will be promoted to Assistant Manager grade, irrespective of their grades at the point of entry.
Such individuals will be tagged as High-Potential staff (HiPos) in the Bank and will enjoy regular promotion subject to consistent high performance ratings in the yearly appraisal exercise.
Cross-country posting and secondment opportunities will be offered to such staff across the FirstBank network to provide them global exposure and network.
CURRENT TRENDING JOBS IN NIGERIA RECRUITING – AUG/SEPT 2017
Qualifications
Not more than 30 years old
Maximum of 3 years' work experience in a structured organization, preferably financial services sector or global consulting firm
Minimum of Second Class Upper division in any discipline from a recognised University
In addition to the above, candidates must have a post-graduate degree (minimum Master's degree) from a reputable university; OR
Relevant professional qualifications such as ACCA, ACA, CPA, CFA.
Application Closing Date
Not Specified.
How to Apply
Interested and qualified candidates should:
(4)European Union (EU) Political Officers Recruitment
The European Union (EU) is an economic and political partnership between 28 European countries. It plays an important role in international affairs through diplomacy, trade, development aid and working with global organisations. Abroad, the EU is represented through more than 140 diplomatic representations, known also as EU Delegations, which have a similar function to those of an embassy.
EU is recruiting to fill the position below:
CURRENT TRENDING JOBS IN NIGERIA RECRUITING – AUG/SEPT 2017
Job Title: Political Officer – Political, Press & Information
Job No: 64783
Location: Abuja
Job Description
The successful candidate will be responsible for specific programmes with primary focus on political and human rights related matters, with a view to promoting the values and interests of the European Union to Nigeria.
Functions and Duties
The section "Political, Press & Information" of the Delegation of the European Union (EU) to the Federal Republic of Nigeria and ECOWAS is seeking to fill the vacancy of a Political Officer. The section is responsible for politics,information and communication for the Delegation.
Job Requirements
Education and Training:
A University level education in a relevant field of Political Sciences, such as, International Relations, Political Economy, History, Public Policy and Political Methodology, Sociology, Public Administration, Political Theory or Development Studies with at least 5 years of relevant experience. Alternatively, a Master's Degree with 3 years relevant experience in the fields mentioned is required. Additional education and/or experience in the area of political and human rights or project management would be highly advantageous.
Experience:
At least 3 years of relevant experience in political and human rights and related project management activities in Nigeria.
Previous experience in working for international organisations in the area would be considered an advantage.
Knowledge:
Full computer literacy, covering all relevant Office applications
Knowledge of project monitoring methods and technique
Capacity to deliver results in a structured way.
Capacity to communicate technical or specialised information.
Ability to work in a proactive, autonomous and organised way.
Languages:
Fluent in spoken and written English.
Working knowledge of French is considered as an asset.
Remuneration
The gross basic salary will be set in accordance with relevant salary scale depending on years of relevant professional experience.
Application Closing Date
Sunday, 20th August, 2017.
CURRENT TRENDING JOBS IN NIGERIA RECRUITING – AUG/SEPT 2017
How to Apply
Interested and qualified candidates should submit their CV's to the "Head of Administration, Delegation of the European Union to the Federal Republic of Nigeria", via: Delegation-nigeria-localrecruit@eeas.europa.eu with the subject heading: "Political Officer – Job no 64783".
Submission Procedure
Applications should consist of two separated documents:
A motivation letter of maximum one page
Curriculum Vitae of maximum of three pages.
Note:
The Job number 64783 has to be indicated at the top of the application. No further documents are required at this stage.
Applications received after the deadline or which do not conform to these instructions will be automatically rejected.
Only candidates short-listed for an interview will be contacted.
The information and conditions related to this position are not legally binding, and may be subject to change before a contract is agreed.
(5) Microsoft Nigeria:
Microsoft is the worldwide leader in software, services, devices and solutions, founded in 1975. As a leader in platform and productivity for the mobile-first, cloud-first world, it believes in what people make possible. Microsoft mission is to empower every person and every organization on the planet to achieve more.
Therefore, If you have unique experiences, skills and passions-and believe you can bring them all to Microsoft for a rich, rewarding career and lifestyle that will surprise you with its breadth and potential; just imagine the excitement and satisfaction of what you can do, where you can go, and the difference you can make with the resources of Microsoft behind you. Then apply.
Microsoft is recruiting to fill the positions below:
CURRENT TRENDING JOBS IN NIGERIA RECRUITING – AUG/SEPT 2017
(a) Solution Spec Dynamics Specialist
Job ID: 1055847
Location: Lagos
Requirements
5+ years of experience
Solution sales for CRM, ERP, or similar business applications
Selling software-as-a-service or cloud-based business applications to enterprise customers.
Identifying unique and complex business challenges and solutions
Driving and leading sales processes across account planning, opportunity planning, deal negotiation, customer decision frameworks, evaluation plans and engaging in sophisticated business case discussions.
Carrying and exceeding sales quotas by driving and closing enterprise deals
Demonstrated passion and commitment for customer success
Deep Understanding of:
Business solutions, ERP & CRM and how they translate into business impact
The security, regulatory & compliance needs of global customers
Desired Skills:
Account planning and execution skills
Proven consultative sales solution skills, including the ability to articulate a clear, concise return on investment value statement.
Strong time management skills – able to maintain a high level of productivity, manage multiple competing priorities, and work effectively under the pressure of time constraints in a fast-paced, complex, collaborative, and team-oriented environment
Excellent organizational agility, able to coordinate across multiple stakeholders: BGs, Engineering, Licensing, Legal, Field leadership
Ability to position long term strategic solutions vs. the competition
Bachelor's Degree required
Application Closing Date
Not Specified.
How to Apply
Interested and qualified candidates should:
(b) Solutions Specialist, Modern Workplace
Job No: 1055842
Location: Lagos
Qualifictions:
Experienced. 5+ years of related sales experience in the following areas: Productivity, Windows, Mobility and Devices
Excellent Communicator. Strong negotiation, organizational, presentation, financial acumen, written, and verbal communication skills.
Performer. Highly driven person who consistently exceeds goals and expectations and has the ability, characteristics, and determination to compete effectively against skilled and diverse competition
Collaborative. Work cohesively with members of the Microsoft sales & services field, Microsoft partners, and Microsoft corporate sales, engineering, and marketing.
Growth Mindset. Willing to continue nurturing and developing potential.
Sales:
Amazing Salesperson: Exhibits outstanding operational excellence – including monthly/quarterly forecasting, building healthy pipeline, CRM entry and hygiene, opportunity management and virtual team orchestration
Overachiever: Exceeds sales goals in an assigned sales territory.
Leader: Demonstrated sales and partner management experience
Proficient: Experience with complex sales training (e.g., Miller Hyman, Spin, Michael Bosworth, Holden, etc.) and sales methodologies
Challenger mindset: Competes to win new market share
Influential: Significant experience delivering persuasive presentations to business decision makers.
CURRENT TRENDING JOBS IN NIGERIA RECRUITING – AUG/SEPT 2017
Education:
BS/BA Degree is required. MBA preferred.
Application Closing Date
Not Specified.
Method of Application
Interested and qualified candidates should:
(C) Enterprise Channel Manager
Job Title: Enterprise Channel Manager
Job No.: 1059133
Location: Lagos, Nigeria
Experiences Required
Education, Key Experiences, Skills and Knowledge:
10+ years of experience – core sales, channel sales, industry or solution selling, business development.
MS platform experience preferable
Reasonable level of technical proficiency
Extensive experience of managing virtual teams across functions and geographies:
Inclusive and collaborative – driving teamwork and cross-team alignment
Strong partner relationship management and solution development skills
Strong executive presence including communication and presentation skills with a high degree of comfort to large and small audiences.
Problem solving mentality leveraging internal and/or external resources, conflict resolution, and follow through with partners.
Bachelor Degree required (Sales, Marketing, Business Operations); MBA desired.
CURRENT TRENDING JOBS IN NIGERIA RECRUITING – AUG/SEPT 2017
Application Closing Date
Not Specified.
Method of Application
Interested and qualified candidates should:
Application Closing Date
Not Specified.
Always keep in touch with this website for your career, recruitment, academic and business information.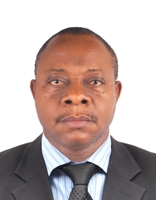 Founder/Managing Partner of Complete Full Marks Consultants Ltd. An Economist turned Chattered Accountant and Tax Practitioner with over 37 years of industrial experience.