What You should Know About British Council Job opportunities – British council offices in Nigeria are in  Lagos, Abuja and  Port Harcourt.  British council Nigeria exams, British council Nigeria recruitment come up from time to time.
In the first place, what do you know about British Council Nigeria?


British Council ws founded in 1934, as a UK charity governed by Royal Charter and a UK public body. It's  the UK's international organisation for cultural relations and educational opportunities. It makes a lot of   positive contributions to the UK and the countries it work with by changing lives through creating opportunities, building connections and engendering trust. In fact, it works with over 100 countries across the world in the fields of arts and culture, English language, education and civil society.
It has  been in Nigeria since 1943 and works in various centres across Nigeria.. Every year, it  reaches out to thousands of students, educators, policymakers, academics, researchers, creatives and entrepreneurs in Nigeria for which they seek collaboration by employing qualified Nigerians who are suitable for their jobs from time to time most of which are on contract or ad hock basis.
READ ALSO: British Council Nigeria on-going recruitment

What You should Know About British Council Job opportunities
Their Contacts include:
Exams enquiries
Email exams.nigeria@ng.britishcouncil.org
Telephone: +234-1-4603090–9
Alternatively, find the contact details for the exams centres in Abuja, Lagos, and Port Harcourt via the links below.
General enquiries
Email: info.nigeria@ng.britishcouncil.org
Telephone: +234-1-4603090–9
Arts enquiries
Email arts.nigeria@ng.britishcouncil.org
Telephone: +234-1-4603090–9
Job Opportunities portal  jobs.britishcoucil.org
It has recently launched a new jobs portal (jobs.britishcouncil.org) .All current vacancies will now be posted on this site. Highlights include:
 Online application form
Applicant account so that you can track the progress of your application at any time
Register for vacancy alerts so you are emailed the next time a job matching your search criteria comes up
Submit a speculative CV to our bank if no vacancy that suits your skill set is currently advertised.
You can view vacancies now, without creating an account. You'll be asked to create an account the first time you apply for a job or set up a vacancy alert.
READ ALSO: Nigerian Technical Aid Corps Current Recruitment
Reasons why you are not shortlist for jobs
Some of the reasons include:
1.      Applying for jobs using your resumes. The British Council does not accept resumes. It accepts only applications submitted using the standard application form. This is so that all applicants can be rated consistently.
2.     There are always a section for supporting statements. This is to enable you express your interest in the relevant job. Where you don't provide a supporting statement in the application, it means you have not shown any interest in the job. When writing your supporting statement next time please refer to the role profile and link your experience, qualifications and interests (if applicable) to the requirements. Your supporting statement should be succinct and to the point.
3.      Not meeting the essential requirement of the job in areas of experience, skills, knowledge and qualifications.
4.     If you don't, you will not be shortlisted. Instructions are  always provided as text on our jobs webpage of our website.
What You should Know About British Council Job opportunities
What next do you do if you ar shortlisted?
You will be expected to take a written test if you have applied for an administrative or a junior management role, nd will be required to get a minimum of 12 marks in each section to pass.
You will be informed within 2 weeks after taking the test on how you performed.
If you re  successful  in the written test, you would normally be invited for an interview.


What is the interview like?
READ ALSO: Ministry of Foreign Affairs Massive Recruitment – Sept, 2017
You will be facing an interview  panel that usually consist of a minimum of three panellists.
The type of question in the interview is a behavioural type which are relevant to your performing your job if employed.
The job-relevant constructs that'll be assessed in the interview can be classified into three categories:
General traits; panel will be investigating applicants motives, goals, person-organization fit, capacity to lear

n and openness to new experiences.

Experiential factors; questions'll be asked to scrutinize candidates' job relevant knowledge derived from prior experience, education and training.
Core job elements. Tests applicants leaned knowledge, ability to complete tasks required to do the job and willingness to exert the effort required to do the job.
How re you communicated with if your are successful?
You'be communicated with  within 2 weeks after the interview. In the case where you are not successful following an interview, feedback will be provided also, stating areas of possible improvement.
What You should Know About British Council Job opportunities
What is the final stage?
Three stages are here too:
You will under go a medial test
Your referee should respond positively, and
Offer letter will the be issued you
source: British council.  Relevant info
This knowledge is important for you if you would want to apply for British Council Nigeria jobs. Always get your job information from this website. Click one of the social media buttons on this page to like us or to follow us for your regular updates.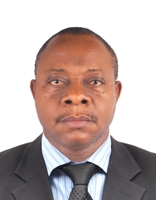 Founder/Managing Partner of Complete Full Marks Consultants Ltd. An Economist turned Chattered Accountant and Tax Practitioner with over 37 years of industrial experience.