2017  International Rescue Committee (IRC) Fresh Recruitment – international rescue committee Adamawa, Maiduguri Borno State, international rescue committee Abuja office international rescue committee interview questions international rescue committee job vacancies
2017 The International Rescue Committee (IRC) Fresh Recruitment – positions required include Procurement Officer, Supply Chain Officer, Senior Programme coordinator, Grants Coordinator. Others are Grants Manager, Assets Officer, Agriculture Officer, Human Resources Officer, and EH Hygiene Officer.
The International Rescue Committee (IRC) is a global humanitarian aid, relief, and development non-governmental organization founded in 1933. It offers emergency aid and long-term assistance to refugees and those displaced by war, persecution or natural disaster.
Currently, the IRC provides displaced Nigerians and vulnerable host communities in the northeast region of the country, where Boko Haram has been most active, with emergency relief and humanitarian aid.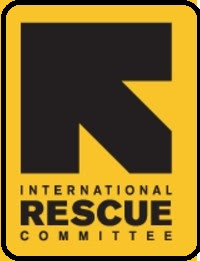 2017 International Rescue Committee (IRC) Fresh Recruitment
IRC is recruiting suitable and qualified candidates for some positions in the organisation in Nigeria. If you are interested in making a career in IRC you can apply.
Careers at the IRC are as wide-ranging and far-reaching as our work in more than 40 countries and 29 U.S. cities. Encouraging staff development through promotion, transfer and rehire, the IRC nurtures long-term career paths and helps employees grow within the organization.
2017 International Rescue Committee (IRC) Fresh Recruitment
(1) Procurement Officer
Location: Damaturu, Yobe
Position Summary
The Procurement Officer will be responsible for undertaking procurement activities on DFID funded education in Emergencies Consortium.
The Procurement Officer will be responsible for facilitating and following all procurement and supply chain activities in our base Office in Damaturu, Yobe State.
The Supply Chain Officer must be able to rapidly procure program and operations supplies, services, equipment from vendors and service providers whilst ensuring best practice and audit compliant records.
The Supply Chin Officer will report to the Yobe Field Base Manager and also have a dotted reporting line to the IRC Supply Chain Manager.
Job Requirements
2- 4 years of experience in logistics, procurement and other supply chain functions. INGO experience is preferred.
At least 18 months' work experience in procurement
Knowledge of generic procurement procedures and practices (IRC or NGO experience advantageous).
Familiarity with major donor and local regulations / laws advantageous.
Experience in budgeting and spending plans.
Competent in spoken and written English.
Good mathematical skills.
Competent use of PC, especially spreadsheets (Microsoft applications)
Qualifications:
Diploma or Bachelor's degree in a relevant field. (Bus.Admin, Finance , Supply Chain)
Supply chain / logistics qualifications highly desirable
Benefits
Monthly salary, 13Month salary inclusive, health insurance coverage for family, pension, creche facilities available for women with babies under 24 Months.
Application Closing Date
14th September, 2017
2017 International Rescue Committee (IRC) Fresh Recruitment
(2) Supply Chain Officer
Location: Damaturu, Yobe State
Scope of Work
Under the direct supervision of the Base Manager, and technical oversight of Supply Chain Manager in Maiduguri, the Supply Chain Officer will be based in Damaturu with occasional travels to the Maiduguri Field Office.
Understand, implement and monitor adherence at the Yobe Office to IRC Supply Chain policies and procedures including Procurement, Asset and Inventory Management, Vehicle and Equipment Management
Ensure compliance with IRC and donor regulations with regard to Supply Chain functions.
Coordinate with Programs and Finance on Supply Chain related issues
Ensure that IRC Supply Chain monitoring and control standards for Yobe office are met
Ensure spending plans for Yobe Office are in place and followed and report any concerns to Finance and Supply Chain Manager.
Procurement::Ensure database of good and reliable suppliers for different categories of works are maintained at Yobe level.
Ensure goods are delivered in timely manner and in good conditions
Manage the timely purchase and distribution of recharge cards for modems and phones as approved for IRC staff, visitors and consultants.
Logistics/Operations: Assist Program and Admin staff in working effectively with other units to improve planning and resource utilization.
Ensure key/routine reports, (PRTS tracking, assets and stock reports, fuel consumption report are prepared and communicated to Supply Chain Manager.
Oversee Transport Logistics for all IRC Staff visiting Yobe from within and outside the country
Coordinate with Drivers to ensure Proper planning of Movement of Staff within Yobe
Inventory Control: Ensure all assets for IRC Yobe are tagged, recorded in the ledger and tracked as per the IRC's global Supply Chain Asset Management Manual.
Create a tracking and reporting database for all irc inventory as per the irc inventory management practices
Ensure the safety of the ware house and inventory following good management practices and proper recording of information.
Liaison: Maintain knowledge of local government requirements related to Supply Chain matters and ensure compliance with legal requirements on tax exemption and customs clearance.
Vehicle Management:Ensure vehicle local policy is followed by drivers
Ensure that vehicles are prepared to follow the movement plan
Ensure vehicle log books are used correctly and train staff on usage as needed.
Requirements – Education, Experience and Skills
Bachelor degree in a relevant field.
Supply Chain / Logistics qualifications highly desirable
2 years' experience working with Supply Chain supporting a multi-sector humanitarian programming within an International Ngo in a cross-cultural setting.
Working knowledge of US, European and UN donor regulations regarding supply chain functions.
IRC experience is an advantage
Able to work in a high-pressure situation, solve problems and resolve conflicts.
Able to independently organize work, prioritize tasks and manage time.
Strong interpersonal skills, able to coach and support others
Self-motivated, honest, highly responsible, and punctual.
Excellent verbal and written communication skills, fluent in written and spoken English
Advanced computer skills (MS word, excel, PowerPoint, and outlook). Competency in database and gps and asset.
2017 International Rescue Committee (IRC) Fresh Recruitment
(3) Senior Program Coordinator
Location: Nigeria
Sector: Program Management
Employee Type: Regular
Employee Category: Full Time
Scope of Work/Description
The Senior Program Coordinator (SPC) will work closely with the Deputy Director of Programs (DDP) to lead program quality, development and strategy.
S/he will ensure effective program coordination and technical support, monitoring and evaluation, quality assurance and accountability.
The SPC will provide direct program oversight of IRC Nigeria's implementation across the specified Outcome Areas of Safety, Health, Education, Economic Welbeing and Power.
S/he will help represent the IRC program to major stakeholders, relevant government authorities and other program partners.
Requirements
Master's Degree in International Relations, Peace and Conflict Studies, Security Studies, Human Rights, Diplomacy, International Cooperation, Humanitarian Aid, Communication or related fields.
Possesses at least five years of field-based experience managing staff and programs, particularly in complex emergencies and insecure environments
Demonstrated experience in program management, project design and use of project design tools
Demonstrated experience in supervising expatriate and national staff, and in mentoring of national staff and with strong commitment to staff capacity development;
Demonstrated qualities of leadership, sensitivity to cultural setting, communication skills, commitment, and sound judgment.
Aptitude to adapt to a different context regarding security, culture, climate or health issue, demonstrated by experience outside of country of origin
Willingness to travel at least 25% of your time
Demonstrated ability to organize, plan and prioritize work tasks
Application Closing Date
Not Specified.
IRC Fresh Recruitment
(4) Grants Coordinator
Location: Maiduguri, Borno
Background
IRC entered Nigeria in October 2012 in response to a widespread flood disaster. Since then, the IRC has expanded its scope and size of the programs as new areas became accessible after prolonged conflict and insecurity, in Adamawa, Borno and Yobe States.
The IRC's response to the humanitarian situation includes integrated health and nutrition services, reproductive health care and women protection services, Environmental Health, Child Protection, Education and General Protection. In 2015, IRC Nigeria developed a five-year long term Strategy Action Plan. The plan has Health, Education and Economic Wellbeing as high priority program areas.
Scope of Work
The Grants Coordinator will lead grant management for the IRC in Nigeria.
The position reports to the Deputy Director for Programs (DDP) and supervises the Grants Managers.
This position is based in Maiduguri with trips to other field sites where The IRC has operations as needed.
The Grants Coordinator will work collaboratively with the IRC's Senior Management Team, the technical coordinators, M&E team, operations team, and the finance team.
Job Requirements
Masters Degree or equivalent in International Affairs, Development or related subject, or Bachelors Degree with significant grants management experience and superior writing skills
At least three years of experience working in projects and/or grants management, proposal/business development/design, in various contexts
Strong understanding and knowledge of USG (USAID/OFDA/FFP), European (ECHO, SV, Europe Aid), DFID, UN and other donor rules and regulations
Proven competency with program design, M&E, proposal writing (including logical frameworks) and building budgets using MS Excel
Excellent writing skills and experience in writing proposals/concept notes
Excellent organizational skills and ability to determine priorities and meet multiple deadlines;
Detail-oriented with good multi-tasking abilities and communication skills, both oral and written; and
Able to work well both within a team and independently, in a challenging and fast-moving multicultural environment
Familiarity with international IRC systems and processes a plus;
Working Environment
North East Nigeria is security phase 3 (ORANGE) so the Grants Coordinator will be expected to respect the various security protocols in place in country. Phase 3 requires clear contingency planning in place with staff prepared should hibernation or evacuation be called. The situation in the North-East Nigeria remains tense and unpredictable; concerns include criminality, presence of armed groups, and suicide bombers. This position is unaccompanied
The position is based in Maiduguri. Lodging is a private bedroom in a shared IRC guest house – with electricity, internet and cable TV. Food is the individual's responsibility.
Application Closing Date
16th September, 2017.
Rescue Committee (IRC) Fresh Recruitment
GENERAL INSTRUCTION:
How to Apply
Interested and qualified candidates should send their CV's and Cover letters to "The Country Director, International Rescue Committee" via: IRCNigeria.Recruitment@rescue.org
Or
Hand delivery applications should be sent in clearly labelled envelop to International Rescue Committee (IRC) office in Damaturu, Yobe or Maiduguri Borno State.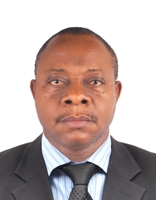 Founder/Managing Partner of Complete Full Marks Consultants Ltd. An Economist turned Chattered Accountant and Tax Practitioner with over 37 years of industrial experience.