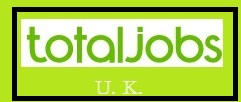 IT Network Support Engineer –  Talent Spa Recruitment Nov. 2017 – Talent Spa has an opening for IT Network Support Engineer to be engaged in November 2017. Such a worker will be Receiving, prioritizing, documenting and actively solving request from our clients in a timely manner while manning our support help desk.
Talent Spa:
Our client is an IT, network & solutions provider with a focus on the Hospitality industry that has had rapid growth over the past seven years establishing itself as an experienced solutions provider for the Hospitality and retail industry in the UK.
Our client is working with established Brands, business owners, management companies and operators to which it deploys some or all of its solutions.
IT & infrastructure, CCTV systems, Guest Wi-Fi, Structured Cabling, Project management, illuminated door number, Hotel phone and door lock systems are the core solutions that my client provides.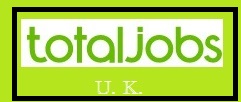 IT Network Support Engineer –  Talent Spa Recruitment Nov. 2017
Do you fit into this job scheme?
If your answer is yes, then you're the one being looked for. I would want you to calm down and go through the requirements and then apply as directed.
Recruitment Conditions:
Location: Little Stanmore, Stanmore (HA7)
Salary: £27,000 per annum
Type of Employment  -Permanent
Reference: Totaljobs/IT/EST
Job ID: 77324552
Job description
Overseeing and reviewing our clients' IT infrastructure (including but not limited to servers, switches, storage devices, security & software applications, hosting, remote offices, WiFi solutions hardware and software, backups, 1st line CCTV and 1st line phone systems)
Carrying out on-site visits to install, maintain and support the solutions provided by my client.
IT Network Support Engineer –  Talent Spa Recruitment Nov. 2017
Technical skills required:
Previous experience in IT support required
Ability to produce clear, concise and accurate documentation and job notes
Windows 10, 8.1, 8, 7, to advanced level
Office 2010 / 2013 / 2016 to advanced level
Windows Server 2003 / 2008 / 2012 administration, build and maintenance
Strong understanding and working knowledge of Active Directory, exchange mailbox
Cloud technologies i.e. Office 365, DNS, group policies, domain controllers
Good knowledge of Routers, Firewalls, Switches, VPN devices and wireless and other
Networking technologies
Good understanding of AV technologies and experience of their administration
Strong understanding of backups and restoration methods
Strong understanding of NTFS and share permissions on previous & current Windows
Server environments
The ability to articulate at a technical level appropriate to the circumstances e.g. for clients with varying levels of IT knowledge & competence
Natural interest in IT with a desire to stay up to date of new technologies
Full UK driving licence
IT Network Support Engineer –  Talent Spa Recruitment Nov. 2017
Desirable attributes:
Creative thinking around process analysis and improvement
Skills and patience to deal with difficult or demanding clients
Knowledge of Apple computer systems and software
Exchange 2003 / 2007 / 2010 installation and administration experience
Network design, build and troubleshooting, including switching and routing
CCTV Systems installation setup
Wi-Fi networks setup knowledge
Hotel Phone systems knowledge
Hotel door lock systems knowledge
An understanding of the Hospitality industry
Location:
Stanmore with regular travel to client sites. We cover whole of the UK. Office hours are Mon – Fri from 8:30 am to 5:30 pm.
If you have experience within a similar role then please apply.
See this.
IT Network Support Engineer –  Talent Spa Recruitment Nov. 2017
Get Some Business Information: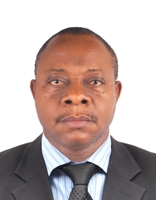 Founder/Managing Partner of Complete Full Marks Consultants Ltd. An Economist turned Chattered Accountant and Tax Practitioner with over 37 years of industrial experience.