---
Research Officer @ Cambridge Education Nigeria Limited (CENL) Nov. 2017 – Cambridge Education Nigeria Limited (CENL) invites applications from suitably qualified candidates for the position of a Research Officer  on a consultancy basis for a duration of up to 9 months (ending August 2018). These assignments are on our Developing Effective Private Education – Nigeria (DEEPEN) programme located in Lagos.
CONTRACT DETAILS
Job Duration:        150 days from 1st November 2017 – 31st August 2018
Location:               Lagos (Consultant will responsible for his/her own accommodation)
Post title:        Research Officer
Programme: Developing Effective Private Education – Nigeria (DEEPEN)
Reports to: Results and Learning Leader
Research Purpose:
To assist with the results measurement, learning, research, information-gathering and knowledge-sharing within the DEEPEN programme, to conduct and manage research studies to generate robust programme evidence and to produce high quality statements on programme research and activities for external dissemination.

Research Officer @ Cambridge Education Nigeria Limited (CENL) Nov. 2017
Research Objective:
The generation of rigorous and reliable evidence, data and research through and from the programme.
Job Profile
DEEPEN is a five-year UK government-funded programme designed to improve the quality of education in private schools in Nigeria.  The programme will support low-cost schools in particular and is initially focused on the private school market in Lagos.
 The Research Officer will support the Results and Learning Leader in implementing DEEPEN's monitoring and results measurement (MRM) strategy and system and work with the Communications Officer to disseminate key learning from the programme.  The Research Officer will also support the Team Leader, Deputy Team Leader and four Intervention Leaders on research activities within their respective work streams.
Background
Poor performance and overcrowding in Lagos' public school system have fuelled a vibrant and growing market in private education.  Over 1 million children of primary and pre-primary age are now enrolled in 18,000 private schools with equal numbers of girls and boys.  The size of the market, which currently accounts for over 70% enrolment at the primary level, will continue to expand.
 The human capital of Lagos, and therefore its future prosperity, depends on this market – far more than it does on the public schooling system.  However, only a quarter of such schools are formally approved and the quality of education they offer remains unknown and open to doubt.
Research Officer @ Cambridge Education Nigeria Limited (CENL) Nov. 2017
Programme
The UK's Department for International Development (DFID) in Nigeria has initiated an innovative programme to use a market-development approach to improve learning outcomes in Lagos' private schools.
Through a Making Markets Work for the Poor (M4P) methodology, the DEEPEN programme will work through tailored interventions to create an enabling environment and improve the conditions for all private schools, with a particular focus on those that cater for girls and low-income families.
Specifically, DEEPEN will aim to build capacity and incentives to stimulate wider initiatives and help parents make more informed choices on their children's education.  This will be achieved through interventions designed to address market constraints in four key and interrelated areas: rules and standards; information; pedagogy; and finance.
Accountabilities and Responsibilities
The Research Officer will work closely with the Results and Learning Leader, supporting to ensure the effective MRM of all interventions, as well as undertaking and managing discrete research to generate evidence on strategic issues (to be decided by the Results and Learning Leader).
Among responsibilities, the Research Officer will be expected to:
Results Measurement
Support the design and development of an effective and up-to-date MRM system for the programme, using baseline data and quantitative and qualitative methods as appropriate;
Support the management of the MRM system in accordance with best practices and, as a minimum, the Results Measurement Standard of the Donor Committee for Enterprise Development;
Work closely with each of the four Intervention Leaders to develop baselines and ensure the regular and effective MRM of their particular work stream (with specific reference to the programme logical framework (logframe)) to ensure that the data generated are robust and irrefutable;
Assist with the use of key surveys and other instruments to evaluate the programme's impact and adapting such surveys/instruments as appropriate;
Reporting and Reviews
Contribute to DEEPEN's regular (at least quarterly) reports on the MRM system and to all formal and informal reporting to DFID (as required);
Analyse the results of the programme's MRM findings and research and inform the wider team accordingly (for example, on which interventions show positive results and which don't);
Keep up-to-date with other research, experiences, articles and activities relevant to the programme (at a minimum, global debates and dialogues on affordable private education and any other international initiatives or programmes to improve low-cost private education) and inform the wider team accordingly;


Research Officer @ Cambridge Education Nigeria Limited (CENL) Nov. 2017
Knowledge Generation and Dissemination
In accordance with the Results and Learning Leader's instructions, conduct and/or manage discrete research projects or activities to inform programme activities within DEEPEN and/or improve the dissemination of accurate knowledge in and beyond Lagos;
Support Intervention Leaders (with the guidance of the Results and Learning Leader) to conduct and/or manage discrete research projects or activities pertaining to individual work streams;
General
Ensure that all aspects of MRM are disaggregated by gender and poverty (household income level) wherever possible to monitor the programme's impact on girls and the poorest families specifically ('poverty' to be defined and agreed with DFID);
Develop effective and professional relationships with key stakeholders in Lagos, such as DFID, EDOREN and the Lagos State Ministry of Education; and
Conduct any further activities as required by the Team Leader and/or Results and Learning Leader.
NOTE: This job description reflects the current requirements of the post.  As duties and responsibilities change and develop, the job description will be reviewed and may be amended in consultation with the post holder.
Extent of Authority
Reports to the Results and Learning Leader and liaises with all other relevant staff (including local and international consultants and staff from the Teacher Development Programme TDP (where necessary ) to ensure the smooth running of the programme. A close working relationship with the Communications Officer and Intervention Leaders in particular will be required.
Special relationships and contacts
Establish and maintain good and considerate working relationships with the core DEEPEN team, DFID as the client, research bodies, local and international consultants, TDP programme staff as may be necessary and EDOREN staff (external evaluators contracted by DFID).  Demonstrate respect for the different roles and responsibilities and provide a high-quality service to internal and external customers.
Competencies, Skills, Qualifications and
Experience
Required:
Educated to degree level;
Previous experience in research projects/activities and/or monitoring and evaluation in Nigeria.  Specific focus on the education sector would be highly advantageous;
Fluent in English (spoken, reading and writing). Excellent oral and written communications skills required for this post;
Proven project management (including budgeting) skills;
Previous experience in working within a result oriented team;
Ability to apply analytical capability to review project information and extract the key lessons, distinguishing 'what we did' from 'how we did it';
Excellent interpersonal, intercultural and negotiation skills;
Excellent IT skills and expert knowledge of all Microsoft packages as well as presentation skills;
Attention to detail and accuracy;
Ability to work with a wide range of people, including public officials, the media, and consultants to deliver programme objectives;
Willingness to be flexible and prepared to contribute to the programme on other duties as required;
Cambridge Education Nigeria Limited (CENL) Nov. 2017
Desirable:
Experience working on education projects or programmes, specifically those concerned with private education and/or low-cost private schools;
Experience of working within an M4P framework;
Experience of working in a project capacity with the Ministry of Education;
Experience working in multi-disciplinary teams in projects or programmes with components of social development and/or poverty reduction; and
Experience working with donor agencies (specifically DFID).
Payment: 
Payment will be made upon satisfactory submission of time sheet duly signed appropriately on monthly basis.
Method of Application:
Applications should be made using a CV of no more than 3 sides of A4 (in a standard CV format) including at least two references, as well as a cover letter (max 1 side A4) stating the applicant's suitability. CVs and cover letters should carry full names of applicant and should be forwarded to cenlhr@mottmac.com
The closing date for all applications is 5.00pm  Friday 20 October 2017. Applications received after this time will not be considered.
 Interviews will be held Tuesday 31 October – Wednesday 1 November 2017.
 Successful candidates should be available to start work latest Wednesday 15 November 2017
If you have not received an invite by Friday 27 October please assume your application was unsuccessful this time.
 We are an equal opportunity employer and value diversity at our company; We do not discriminate, and take positive steps to create an inclusive culture.
 Please share with your friends and colleagues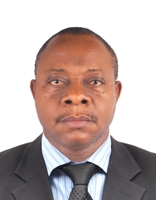 Founder/Managing Partner of Complete Full Marks Consultants Ltd. An Economist turned Chattered Accountant and Tax Practitioner with over 37 years of industrial experience.