Research Monitoring Officer @ Cambridge Education Nigeria Limited (CENL) Nov. 2017 – Cambridge Education Nigeria Limited (CENL) invites applications from suitably qualified candidates for the position of a Research Officer  on a consultancy basis for a duration of up to 9months (ending August 2018). These assignments are on our Developing Effective Private Education – Nigeria (DEEPEN) programme located in Lagos.
CONTRACT DETAILS:
Job Duration:  150 days from 1st November 2017 – 31st August 2018
Location:         Lagos (Consultant will responsible for his/her own accommodation)
Post title:         Research Monitoring Officer
Programme: Developing Effective Private Education – Nigeria (DEEPEN)

Research Monitoring Officer @ Cambridge Education Nigeria Limited (CENL) Nov. 2017
BACKGROUND/CONTEXT
Particular challenges in Lagos' public school system have fuelled a vibrant and growing market in private education.  Over 1 million children of primary and pre-primary age are now enrolled in an estimated 18,000 private schools with equal numbers of girls and boys.
The size of the market, which currently accounts for over 70% enrolment at the primary level, will continue to expand.  The human capital of Lagos, and therefore its future prosperity, depends on this market – more than it does on the public schooling system.  However, only a quarter of such schools are formally approved and the quality of education they offer remains unknown and open to doubt.
The UK's Department for International Development (DFID) in Nigeria has initiated an innovative programme to use a market-development approach to improve learning outcomes in Lagos' private schools.  Through a Making Markets Work for the Poor (M4P) methodology, the DEEPEN programme will work through a portfolio of activities to create an enabling environment and improve the conditions for all private schools, with a particular focus on those that cater for girls and low-income families.
 Specifically, DEEPEN will aim to build capacity and incentives to stimulate wider initiatives and help parents make more informed choices on their children's education.  This will be achieved through interventions designed to address market constraints in four key and interrelated areas: rules and standards; information; school improvement services; and finance.
Across these work streams, DEEPEN has initiated and is working to launch a range of programme interventions.  Within these pilots, effective monitoring is critical for the following reasons: (i) to learn through activities to maximise and improve their impact in real time; (ii) to capture information to measure the programme's effect and evaluate its theory of change; and (iii) to generate important data on market factors and dynamics for dissemination to stimulate change among the different players.
However, intervention monitoring has been limited to date.  DEEPEN is therefore engaging a Monitoring Officer to ensure the effective capture and dissemination of data around programme activities.
Research Monitoring Officer @ Cambridge Education Nigeria Limited (CENL) Nov. 2017
OBJECTIVES
The overall objective for this role is to ensure the effective monitoring of DEEPEN pilots, activities and interventions in accordance with the programme results measurement system and evaluation framework, the management of such data and the sharing of emerging lessons and information.
RECIPIENT
The recipients of this work are the Lagos State Ministry of Education (MoE) and DFID.  The work will be performed by Cambridge Education, part of the Mott MacDonald Group, through the DEEPEN programme.  The consultant will report directly to the Results and Learning Leader during the course of the engagement, with secondary reporting to the Team Leader and Deputy Team Leader.
SCOPE OF WORK
The Monitoring Officer will be required to manage and oversee the programme's monitoring of pilots and interventions to better understand market systems and dynamics, enhance strategies and intervention design, and nurture a culture of open inquiry, learning and analysis regarding the results achieved.
S/he will need to advise and supervise Intervention Leaders on undertaking results measurement at all levels of their activities, including information to refine DEEPEN's overall work in line with its M4P approach.
The Monitoring Officer will need to remain flexible but at is expected to:
Undertake programme monitoring in accordance with the needs of an M4P programme and the Donor Committee Enterprise Development guidelines for results measurement;
Support the technical team to gather qualitative and quantitative data to support programme activities and reporting needs;
Work with Intervention Leaders to review (and refine, if appropriate) results chains and monitoring plans for each intervention or pilot under his/her work stream;
Support Intervention Leaders in planning, projecting, identifying, quantifying and verifying milestones and targets;
Coordinate the organisation and collection of data to the different programme uses;
Support the Results and Learning team to ensure that results are analysed and used effectively for decision-making, learning and strategic planning (particularly around the choice of activities, revising pilots and reporting).
KEEP IN TOUCH WITH THIS WEBSITE FOR YOUR RECRUITMENT AND CAREER INFORMATION
Specifically, this will include work to:
Ensure the effective implementation and operationalization of intervention guides;
Review (and revise, if appropriate) intervention guides depending on emerging lessons and pilot progress;
Develop instruments and tools for a range of data collection;
Capture, store and analyse data emerging from the monitoring of interventions and pilots;
Share lessons from the monitoring with Intervention Leaders informally, with the technical and management teams through weekly team meetings and through formal written contributions and submissions as part of DEEPEN's reporting to DFID, to both improve the impact of interventions and inform evaluation of the programme's theory of change;
Identify critical data for sharing with external stakeholders which could include the Lagos State Government, private school associations, media houses, schools, financial service providers, school improvement service providers and parents, and work with the Communications Officer around the dissemination of such information;
Ensure that all data is disaggregated wherever possible by gender, poverty status and school fee level to maximise programme impact on girls and children from low-income households;
Collaborate closely and effectively with all members of the DEEPEN team (in particular the Intervention Leaders and the Results and Learning team); and
Undertake any other monitoring-related activities as instructed by the Team Leader or Results and Learning Leader.
Research Monitoring Officer @ Cambridge Education Nigeria Limited (CENL) Nov. 2017
DELIVERABLES
Deliverables will vary with the evolving nature of the role; however the Monitoring Officer is expected to produce a short monitoring report setting out key developments, emerging lessons and findings at the end of each quarter.
PAYMENT
Invoices may be submitted not more frequently than once a month.  Each invoice should be accompanied by supporting time-sheets.
REPORTS
All reports to be delivered under this consultancy must use the DEEPEN report template (to be provided) and follow the following format:
A maximum length of narrative of twelve pages (font size minimum 11) that sets out key actions, findings, conclusions and recommendations, plus an executive summary of a maximum of two pages.
In addition, reports should contain: (a) a clear cover page with title, date and authorship; (b) a table of contents, abbreviations and acronyms; and (c) a list of references at the end.
Supplementary materials that are referenced within and support the main text of the report may be provided in supporting annexes, listed on the contents page.
Reports should make sufficient use of tables and diagrams to convey information effectively (such tables and figures to be labelled clearly and referred to in the text of the report).
Reports should also refer to literature reviewed and describe the research methodology and timeline used.
Reports should be written using British English and be submitted in Microsoft Word.
Unless otherwise requested, reports may be submitted electronically.
Research Monitoring Officer @ Cambridge Education Nigeria Limited (CENL) Nov. 2017
COMPETENCIES AND EXPERIENCE
Required:
A post-graduate degree in education, statistics, international development, social development or any other social science;
Experience in designing, managing and implementing education and/or research projects;
Experience in project management and working with cross-cultural teams;
Experience in the development of surveys and data collection instruments for monitoring programmes;
Some experience of undertaking data analysis through Microsoft Excel or other packages;
Excellent attention to detail and strong communication skills in English (both written and spoken);
Flexibility, professionalism, results-focus, driven and committed to make a change, and team player;
Familiarity with the education environment in Lagos;
Previous experience using the M4P approach;
Awareness of institutions and organisations providing education in Lagos.
Research Monitoring Officer @ Cambridge Education Nigeria Limited (CENL) Nov. 2017
Method of Application:
Applications should be made using a CV of no more than 3 sides of A4 (in a standard CV format) including at least two references, as well as a cover letter (max 1 side A4) stating the applicant's suitability. CVs and cover letters should carry full names of applicant and should be forwarded to cenlhr@mottmac.com
The closing date for all applications is 5.00pm  Friday 20 October 2017. Applications received after this time will not be considered.
Interviews will be held Tuesday 31 October – Wednesday 1 November 2017.
 Successful candidates should be available to start work latest Wednesday 15 November 2017
 If you have not received an invite by Friday 27 October please assume your application was unsuccessful this time.
We are an equal opportunity employer and value diversity at our company; We do not discriminate, and take positive steps to create an inclusive culture.
Research Monitoring Officer @ Cambridge Education Nigeria Limited (CENL) Nov. 2017
Other information we can offer you are free tutorials on Business Tips, Accounting and Auditing, Tax Management, and business incorporation.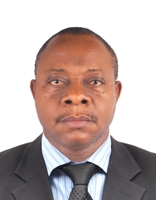 Founder/Managing Partner of Complete Full Marks Consultants Ltd. An Economist turned Chattered Accountant and Tax Practitioner with over 37 years of industrial experience.