Selection Criteria for 2018 Oxford University Scholarship
Selection Criteria for 2018 Oxford University Scholarship – Apply for 2018 Louis Dreyfus-Weidenfeld and Hoffmann Scholarship and Leadership Programme at Oxford University – United Kingdom. Get to know the criteria for qualification/selection. Get also ready for weidenfeld hoffmann scholarships questionnaire and weidenfeld scholarship interview.
The Scholarship:
Where is this scholarship? What institution is involved, and in which part of the world?
Who sponsors this scholarship?
What does the scholarship cover? These are some of the questions that borther you. Now read this ….

Selection Criteria for 2018 Oxford University Scholarship
The weidenfeld hoffmann trust runs the Weidenfeld-Hoffmann Scholarships and Leadership Programme based at the University of Oxford. This graduate scheme supports talented young people from developing and emerging economies with full scholarships to Oxford University students. This it does alongside a specially created and highly valued leadership training programme focusing on the skills they will need to become leaders in whatever fields they choose on a national and global scale.
How do you feel now? Yea! If you are interested in a scholarship like this, to study in one of the world's most respected institutions, this post is for you. Follow me as I answer some of your other critical questions on this subject matter.
How do I qualify?
This is the critical question that this post is poised to answer.
As a matter of fact, to qualify for any of the schemes within the Weidenfeld-Hoffmann Trust's Scholarships Programme, you must have been admitted to an eligible graduate course at the University of Oxford. You should also be ordinary residents in one of the selected countries.
Selection Criteria for 2018 Oxford University Scholarship
What are the details of the scholarship?
Institution: University of Oxford
Course Level: First and Second Degree
Deadline: 8/19 Jan 2018
Location: UK
Course starts: 2018
Eligibility, Level and Course of Study:
Eligible graduate programmes are those related to agriculture, health care, environmental and water management, economics, public and foreign policy.
Eligibility here is in two parts. First is course eligibility and second is country eligibility – see also the targeted group below. You have to check all these in the
relevant websites indicated.
Target group:
Students from transition and emerging economies throughout Africa, Asia and South America
Before you continue,
click here
to read detailed conditions for this scholarship scheme.
Selection Criteria for 2018 Oxford University Scholarship
Selection Criteria:
Yes, we have now arrived at the critical part of this post. This is because you must be selected. To achieve this fit, you have to take care of the followings.You will be assessed against the following four criteria, as demonstrated in the course application, scholarship application questionnaire and at interview (if shortlisted).
Motivation and purpose:
This addresses what is motivating you in choosing your course and what you intend doing with it in future for your community and the world at large. Therefore, it looks at:
a. Relevance of proposed course of study to future professional objectives
b. Excellence in extra-curricular/professional activities
c. Demonstrable commitment to beneficial social, economic or political change at a local, national, regional or international level
Selection Criteria for 2018 Oxford University Scholarship
As a future leader, you should be able to show evidence of possession from extra-curricular and/or professional experience of:
a. Leadership skills such as communication skills, interpersonal skills, strategic thinking, teamwork;
b. Leadership qualities such as initiative, commitment, responsibility, originality, creativity, risk-taking.
Academic Excellence and Potential:
The fact is that you have to be academically excellent with Indicators of high academic achievement which must include:
a. degree results;
b. individual marks on student transcripts;
c. evidence of previous university prizes or awards;
d. information on the student's overall position within their cohort;
e. academic references; and
f. publications (if applicable).
Selection Criteria for 2018 Oxford University Scholarship
Commitment to The Programme :
a. You will be required to show commitment to all compulsory events organised by the Weidenfeld-Hoffmann Trust, which include her pre-term residential Moral Philosophy Seminar, a residential practical skills workshop in December, and a one-day Annual Leadership Forum in June.
b. You are also expected to prioritise and participate in other programmes organised by the Weidenfeld-Hoffmann Trust during the academic year to the best of your ability.
Selection Criteria for 2018 Oxford University Scholarship
This website doesn't run any scholarship syndicate. Do your best to qualify and be selected. Selection is on merit. However, we guarantee you regular
scholarship
information, in addition to
recruitment
, and
business tips
that are necessary for your success. So keep in touch with us through our Facebook and tweeter handle. You can send in your comments and further questions.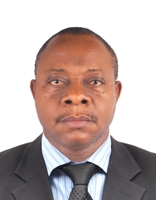 Founder/Managing Partner of Complete Full Marks Consultants Ltd. An Economist turned Chattered Accountant and Tax Practitioner with over 37 years of industrial experience.