Head, Marketing & Communications @ HealthPlus Limited – All you need to know about this recruitment exercise is here. Recruitment portal, application procedure and documents required,
completefmc career and recruitment  tab
for hot Nigerian jobs, all inclusive.
So if you are interested in this job and qualified this post is for you. Just read on and apply accordingly.
Head, Marketing & Communications @ HealthPlus Limited
Apply As Head, Marketing & Communications
RECRUITMENT INFORMATION
Company: HealthPlus
Reference #: LNV0001
Contract Type: Permanent
Salary: Market Related
Location: Lekki, Lagos, Nigeria
Introduction
HealthPlus Limited, Nigeria's first integrative pharmacy, is the fastest-growing pharmacy chain in West Africa. We are committed to our mission of helping people achieve optimum health and vitality, while delivering superior value to stakeholders. Our vision is to be Africa's #1 for pharmacy, wellness and beauty. Recently, we secured significant foreign investment from our partners to scale up our network of retail outlets and our online business. This strategy will give us unparalleled reach across the country and beyond
Our sister company, CasaBella Beauty, is a one-stop store for beauty and grooming solutions for men and women. CasaBella International was incorporated in 2008 and became the exclusive distributor for Revlon in Nigeria. The first CasaBella store opened in Lagos in 2010 and today, CasaBella Beauty is the fastest-growing retailer of beauty supplies in West Africa.
Our success is based on our great people, great values and a winning corporate culture. Our people are passionate, driven and committed to continuous learning in order to maintain our edge. Our testimonial is that we are proud to be members of the HealthPlus family as we are offered a strong platform to explore our potentials. We believe in best practices always and therefore employ and retain the best talents.
As we expand our frontiers to redefine the world of health & beauty in Nigeria, we are looking for result driven individuals who will roll up their sleeves and share our passion & success. People who will join our team of highly motivated professionals who get the job done!
No matter what your job title is, the work you do at HealthPlus supports the health and well-being of the millions of men, women and children who turn to us for care. That is because all of us – from our talented business professionals at the head office and our experts in our retail locations who serve our communities – are committed to providing the best possible service experience. With locations across Nigeria, we offer the opportunity to build a rewarding career in an environment that supports your success.
Head, Marketing & Communications @ HealthPlus Limited
Job Functions: Marketing
Industries: Pharmaceutical / Medical / Healthcare / Hygiene,Retail
Specification:
Job Description:
Report to the Chief Commercial Officer
Responsible for creating, implementing and measuring the success of a comprehensive marketing, communications and public relations program that will enhance the Group's image and position within the marketplace and the general public, and facilitate internal and external communications.
Oversee all marketing and communications activities of the organization: branding & advertising, internal & external communications, product marketing, market research, corporate social responsibility, public relations etc.
Work closely with the Chief Commercial Officer to develop and revise effective marketing & communication strategies for the business.
Understand market trends and customer values in order to extract insights from best practices
Assist in developing the department's strategic plan, which addresses critical issues in the marketing and communications area. The plan will set out objectives for each strategic area of the department and outlines plans for achieving those objectives
Provide strong, effective and highly visible leadership to the Marketing and Communications team in order to capitalize on the full potential of this most critical resource. Ensure that all employees are stimulated, motivated and guided to contribute fully to the realization of the Group's mission, vision, goals and objectives. Empower employees to identify innovative approaches to enhance organizational performance.
Responsible for the development and implementation of an annual, strategic, special events calendar that ensures that efforts and resources are utilized in a manner that provides the greatest return to the organization.
Ensure all events are planned to capture the attention of the intended audience and the media. Manages the production of each event ensuring all appropriate sponsorships are achieved and all details are managed in a creative, timely and cost efficient manner.
Provide ongoing media training to the marketing and communications team. Ensures marketing and communications team have the skills and confidence to deliver appropriate messages during meetings with both internal and external stakeholders.
Work closely with other heads of departments on various company projects.
Contribute to marketing effectiveness by identifying short-term and long-range issues that must be addressed.
Grow market share by developing marketing and communication plans and programs for the business.
Provide short- and long-term market forecasts and reports through occasional market research.
Engage media agencies for different marketing activities where necessary.
Responsible for preparing, implementing and managing organization's annual marketing budget.
Manage all aspects of the Group's marketing (traditional and digital) and communications plan.
Develop and maintain a strong and productive relationship with both print and electronic media. Ensure the organization is understood by the media and the media are interested in presenting information to the public in a manner that informs and educate them on the organization.
Articulate and lead a transformational vision for the use of digital technologies to drive engagement and interaction with our online and physical customers.
Introduce an internal communications strategy to effectively disseminate information within the marketing and communications teams and the organisation as a whole.
Represent the organisation at events and build relationships with key external stakeholders
Lead crisis communications preparedness and issues management; developing organization wide structures and messaging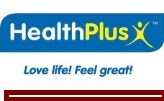 Head, Marketing & Communications @ HealthPlus Limited
Requirements:
Bachelor's degree in Marketing, Communications or a related field with 10 years minimum experience in a structured organisation, 4 years of which must be in a managerial capacity
Membership of a recognised professional body is an added advantage
Experience in Retail, Pharma or the FMCGs industry will be an added advantage
Creative, innovative and able to think outside the box
Social media savvy
Graphic design skills is an advantage
Leadership & managerial skills
Negotiation and persuasion skills
Excellent interpersonal and people skills
Planning, Analytical & organisational Skill
Ability to manage time and prioritise tasks
Good problem solving and decision making skills
Excellent verbal and written communication skills
High standard of attention to detail
A good working Knowledge of Microsoft Office Suite like Word, Outlook, and Excel
Head, Marketing & Communications @ HealthPlus Limited
Job Closing Date 07/10/2018
Get more recruitment information here before you apply. Make a choice here and check out for other recruitment:
How to Apply:
If your are qualified and interested in this position, please visit the link below to apply online.
For Further Information:
If you require more information, send your requests through our comment box on this page. For your recruitment updates visit our career and recruitment page, or follow us on our Facebook handle by clicking ' Like us'. Meanwhile, if your enjoyed this post, Head, Marketing & Communications @ HealthPlus Limited, use our social media share buttons on this page to reach your friends.
Head, Marketing & Communications @ HealthPlus Limited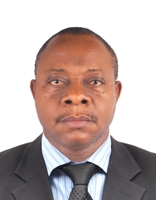 Founder/Managing Partner of Complete Full Marks Consultants Ltd. An Economist turned Chattered Accountant and Tax Practitioner with over 37 years of industrial experience.