Apply for 2018 Oxford University Scholarship
Apply for 2018 Oxford University Scholarship.- Apply for 2018 Louis Dreyfus-Weidenfeld and Hoffmann Scholarship and Leadership Programme at Oxford University – United Kingdom, weidenfeld hoffmann trust university of oxford, weidenfeld institute, louis dreyfus foundation scholarship, louis dreyfus weidenfeld and hoffman scholarship. Get ready for weidenfeld hoffmann scholarships
questionnaire and weidenfeld scholarship interview.
The Scholarship:
The
weidenfeld hoffmann trust
runs the Weidenfeld-Hoffmann Scholarships and Leadership Programme based at the University of Oxford. This graduate scheme supports talented young people from developing and emerging economies with full scholarships to Oxford University students. This it does alongside a specially created and highly valued leadership training programme focusing on the skills they will need to become leaders in whatever fields they choose on a national and global scale.
If you are interested in a scholarship like this, to study in one of the world's most respected institutions, this post is for you.

Apply for 2018 Oxford University Scholarship
To qualify for any of the schemes within the Weidenfeld-Hoffmann Trust's Scholarships Programme, you must have been admitted to an eligible graduate course at the University of Oxford. You should also be ordinary residents in one of the selected countries.
I advise you go through this post properly checking out every issue raised at the relevant websites referred to, to avoid unnecessary mistakes.
Details of the Scholarship Scheme:
Institution: University of Oxford
Course Level: First and Second Degree
Deadline: 8/19 Jan 2018
Location: UK
Course starts: 2018
Level and Course of Study:
Eligible graduate programmes are those related to agriculture, health care, environmental and water management, economics, public and foreign policy.
Apply for 2018 Oxford University Scholarship
Target group:
Students from transition and emerging economies throughout Africa, Asia and South America
What the Scholarship Offers:
The scholarship will cover 100% of University and college fees and a grant for living costs (of at least £14,533). Awards are made for the full duration of your fee liability for the agreed course.
Condition for Application:
You should be applying to start one of the eligible courses at Oxford University.
You must be ordinarily resident in one of the eligible countries (see the official website for the complete list).
You should be intending to return to your country of ordinary residence once your course is completed.
Successful applicants must demonstrate an interest in serving the global community through their chosen field of work.
You should be able to demonstrate a connection between your subject of study and your longer-term career objectives, explaining how you see your professional work contributing to the improvement of public life in your country of origin or at a wider regional or international level.
Apply for 2018 Oxford University Scholarship
Application instructions:
In order to be considered for this scholarship, you must select the Louis Dreyfus-Weidenfeld Scholarship and Leadership Programme in the Funding section of the University's graduate application form and submit your application for graduate study by the relevant January deadline for your course (8 January or 19 January 2018).
You must also complete a Weidenfeld Scholarships Questionnaire (found at the official website) and upload it, together with your graduate application form, by the deadline.
It is important to visit the official website for detailed information on how to apply for this scholarship.
Apply for 2018 Oxford University Scholarship
Schedule of Scholarship Selection Events:
You should apply to your chosen course at the University of Oxford and the Weidenfeld-Hoffmann Scholarships and Leadership Programme simultaneously.
Application deadlines vary according to course – please check your course webpage for details
Your applications will be first assessed by the University of Oxford.
Only candidates accepted to their selected course at the University of Oxford are eligible for Weidenfeld-Hoffman Trusts' scholarship selection.
Interviews for shortlisted candidates will be held via Skype.
Assessment is based on the selection criteria detailed below.
The interview committee consists of Weidenfeld-Hoffmann Trusts' representatives, as well as Louis Dreyfus' or the University of Oxford's representatives, when applicable.
In May, successful applicants are informed by the University of Oxford.
Shortly before the start of the academic year, ( September/October) the new cohort of Weidenfeld-Hoffmann Scholars assembles in Oxford for an Induction and Welcome event, combined with the Moral Philosophy Seminar.
Classes at the University of Oxford begin in early/mid-October (start dates vary depending on course).
Tips On Selection/Assessment Criteria During The Interview:
You should clearly explicate your motivations, leadership potential, and academic excellence in your applications. Evidence of past experience, successes, and future professional direction are encouraged.
You should demonstrate strong motivation for choice of course and its relevance to your future professional objectives.
You should demonstrate your leadership skills and qualities with specific evidence, explicating your actions' impact and significance.
You should demonstrate an understanding of Weidenfeld-Hoffmann Trusts' commitment and activities.
Interviews are conducted via Skype. Reliable Internet, a working camera on the computer, and a quiet and uninterrupted environment ensure that the interview goes smoothly.
Apply for 2018 Oxford University Scholarship
I know that this post is good for you. Therefore, let your friends, and colleagues know about it. Always visit this website for your
scholarship
and
job vacancies
information.
Click
to read the criteria for selection on this scholarship.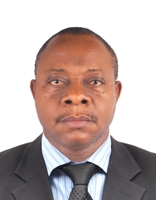 Founder/Managing Partner of Complete Full Marks Consultants Ltd. An Economist turned Chattered Accountant and Tax Practitioner with over 37 years of industrial experience.