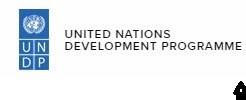 United Nations Development Programme Recruiting Research Consultant –  the research consultant will  Conduct Study of Social Safety Net Mechanisms in North East Nigeria.
Applications are invited from qualified and interested individual consultants. If you are one, read through this post and follow the  necessary recruitment procedures as directed.
Employer Briefs:
United Nations Development Programme (UNDP), helps developing countries attract and use aid effectively. In all our activities, we encourage the protection of human rights, capacity development and the empowerment of women.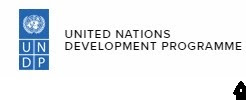 United Nations Development Programme Recruiting Research Consultants
We are seeking for suitably qualified candidates to fill the following positions below:
JOB TITLE AND RECRUITMENT INFORMATION:
IC – Consultant – to Conduct Study of Social Safety Net Mechanisms
Location: Maiduguri, Borno, Nigeria
Type of Contract: Individual Contract
Post Level: National Consultant
Starting Date:  01-Nov-2017
Duration of Initial Contract: 60 days
Expected Duration of Assignment: 60 days
The Job Background
UNDP is the global UN lead agency on disaster resilience through early recovery interventions in conflict-affected countries in the world. Its pilot interventions in 2015 and 2016 in northeast Nigeria informed the establishment in early 2017 of a comprehensive early recovery programme and a Sub-Office in Maiduguri covering Borno, Yobe and Adamawa. Currently, there is a team of six international and 10 national staff working from the office in Maiduguri and implementing UNDP's current activities in the northeast. With the establishment of this office, UNDP has launched its integrated community stabilization programme currently piloted in the Local Government Areas of Mafa, Damboa, Konduga, Monguno and Biu.
The project, "Addressing Critical Information and Coordination Gaps for Recovery in Borno State", aims to improve the effectiveness of the international crisis response by establishing and availing systematic and critical information on key aspects related to coordinated early recovery interventions for northeast Nigeria to humanitarian & early recovery actors.
United Nations Development Programme Recruiting Research Consultants
Specifically, it aims at:
Improving the effectiveness and sustainability of water resources management in areas of IDP concentration and prospective return in Borno State in light of anticipated needs with a particular focus on women and youth.
Enhancing the social protection of the conflict-affected population in northeast Nigeria through an assessment and piloting of linkages between humanitarian cash-based interventions, community-based social safety nets as well as formal social security systems.
Strengthening the coherence of humanitarian interventions and recovery planning through the establishment of a single recovery database informing recovery planning and monitoring in North East Nigeria.
Project outputs will be made available to all humanitarian nd development actors through the existing sector coordination system as well as relevant line Ministries. They will be critical to inform the roll-out of a Durable Solutions Strategy as well as joint recovery planning efforts.
The project is being implemented by the UNDP Country Office in Nigeria in collaboration with Borno State Ministries for Rehabilitation, Reconstruction and Resettlement (MRRR), Ministry for Water Resources (MWR), Rural Water and Sanitation Agency (RUWASA), and the Borno State Emergency Management Agency (BOSEMA).
United Nations Development Programme Recruiting Research Consultants
Scope of Work, Responsibilities and Description of the Proposed Analytical Work
Under the overall guidance of the Head of UNDP Sub-Office in Maiduguri and direct supervision of the ECHO Project Officer, the consultant is expected to:
Organize and convene relevant consultative and advocacy meetings with relevant stakeholders and Thematic Working Groups in the on-going Humanitarian Response in Northeast Nigeria.
Conduct mapping of partners delivering various cash-based interventions in the Humanitarian Response in northeast Nigeria, and especially in Borno State.
Conduct a desk review of existing cash-based interventions by UN agencies and INGOs, including but not limited to an analysis of the existing legal and policy frameworks.
Conduct mapping of existing traditional and formal social safety systems in Northeast Nigeria including but not limited to a SWOT analysis of these systems.
Organize and conduct relevant trainings including but not limited to VSLA Training for conflict-affected populations.
United Nations Development Programme Recruiting Research Consultants
Deliverables
Key deliverables on this consultancy assignment shall be as follows:
An inception report detailing clearly the roadmap for the Study including a comprehensive workplan
A draft Study Report to be reviewed by UNDP
A comprehensive Study Report including all templates/study instruments used.
A Comprehensive Final Consultancy Report including clear recommendations for actions, all minutes of consultative / advocacy meetings, training reports as Annexes.
Specific Tasks and Responsibilities
Tasks/Responsibilities: No. of days required:
Development of Inception Report and Comprehensive Work plan: 2
Desk Review of existing background information and establishment of baselines (where available): 5
Organize and convene consultative/advocacy meetings: 5
Conduct mapping of social safety net systems in the northeast of Nigeria: 2
Conduct Study of CBIs in Nigeria including all relevant trainings: 35
Study Report Drafting: 7
Cleaning and Finalization of Study Report: 3
Submit final report to UNDP: 1
Total No. of days required: 60
For detailed information, please refer to Annex: 1
United Nations Development Programme Recruiting Research Consultants
Qualifications and Cognate Experience.
The desired candidate should have the following qualifications/professional experience:
Advanced Degree (Masters or equivalent) in Development Economics, Finance or any of the Social Sciences
Demonstrable experience in cash based interventions especially in conflict-affected locations
Experience in facilitation of training workshops, especially on social safety mechanisms
Demonstrable knowledge of the political, social and economic situation of Nigeria and the Sahel Region, and particularly of North East Nigeria
Excellent report writing skills demonstrated by published academic works in any reputable journals etc.
Knowledge of at least one of the following Nigerian languages (Hausa, Kanuri, Bura, Shuwa, Fulfude) is highly desirable.
Required Skills:
Demonstrable skills in teamwork, planning and organization, accountability
Appreciable knowledge of data interpretation and analysis of social statistics
Functional skills in facilitation and workshop management
Payment Schedule –
United Nations Development Programme Recruiting
UNDP will remunerate the consultancy in 3 tranches as specified:
10% payment upon submission of Inception Report/Work plan;
50% payment upon completion and certification of 35-day Field-based Study; and
40% payment upon submission and approval of final consultancy report.
Documents to be included When Submitting the Proposal
Interested individual consultants must submit the following documents/information to demonstrate their qualifications:
Proposal:
Explaining why they are the most suitable for the work
Provide a brief methodology on how they will approach and conduct the work (not to exceed five pages)
Financial proposal
Personal CV including past experience in similar projects and at least 3 references
United Nations Development Programme Recruiting Research Consultants
Financial Proposal:
Contracts based on daily fee
The financial proposal will specify the daily fee, travel expenses and per diems quoted in separate line items, and payments ar made to the Individual Consultant based on the number of days worked.
Travel:
All envisaged travel costs must be included in the financial proposal. This includes all travel to join duty station/repatriation travel.  UNDP does not accept travel costs exceeding those of an economy class ticket. Should the IC wish to travel on a higher class he/she would do so using their own resources.
In the case of unforeseeable travel, payment of travel costs including tickets, lodging and terminal expenses would be agreed upon, between UNDP nd the Individual Consultant, prior to travel and will be reimbursed
Evaluation –
United Nations Development Programme Recruiting
Individual consultants will be evaluated based on the following methodologies:
Cumulative analysis
When using this weighted scoring method, the award of the contract should be made to the individual consultant whose offer has been evaluated and determined as:
Responsive/compliant/acceptable, and
Having received the highest score out of a pre-determined set of weighted technical and financial criteria specific to the solicitation.
Technical Criteria weight: 70%
Financial Criteria weight: 30%
Only candidates obtaining a minimum of 49 points(70%) would be considered for the Financial Evaluation
Criteria; Weight; Max. Point
United Nations Development Programme Recruiting Research Consultants
Technical:
Criteria A:
Education: 15%: 15
Criteria B:
Experience: 25%; 25
Criteria C:
Suitability of methodology: 30%: 30
Financial: 30%; 30.
Application Closing Date
26th October, 2017.
Method of Application –
United Nations Development Programme Recruiting
Interested and qualified candidates should send their CV's to: icrecruitments.ng@undp.org
United Nations Development Programme Recruiting Research Consultants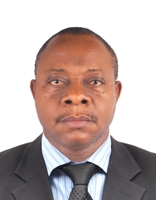 Founder/Managing Partner of Complete Full Marks Consultants Ltd. An Economist turned Chattered Accountant and Tax Practitioner with over 37 years of industrial experience.