Apply As Customer Service Executive @ Nigerian stock exchange (NSE)
This is how to Apply As Customer Service Executive @ Apply As Customer Service Executive @ Nigerian stock exchange (NSE). Nigerian stock exchange recruitment, career, is a lucrative job opportunities at Nigeria stock exchange recruitment 2019. Therefore, if you are qualified and interested, this is a great opportunity in deed. Here are the application procedures and recruitment portal. Apply now.
The Nigerian Stock Exchange, services the largest economy in Africa. Therefore, it' championing the development of Africa's financial markets. The Exchange offers listing and trading services. It also offers licensing services, market data solutions, ancillary technology services, and more. It is an open, professional and vibrant exchange, connecting Nigeria, Africa and the world.
NSE is recruiting to fill the position below:
Job Title: Customer Service Executive
Location: Lagos
Report to: Head, Administration Department
Grade: Executive Assistant – Assistant Officer
Department: Administration Department
Division: Shared Services Division
Estimated Date of Resumption: Monday, July 15th, 2019
Apply As Customer Service Executive @ Nigerian stock exchange (NSE) – Job Summary
The Customer Service Executive is responsible for providing secretarial, clerical and administrative support and handling front office function and administration duties, attending to guests, answering phones, handling company inquiries, and sorting and receiving mail.
Operates multi-line telephone system to answer incoming calls; directs callers to appropriate employee.
Key Responsibilities
Operate telephone switchboard to answer, screen, or forward calls, providing information, taking messages, or scheduling appointments
Greets customers, Brokers, vendors, employees from other Units and other visitors with high degree of professionalism and courtesy
Directing customers/visitors appropriately, anticipate customer needs and given necessary response. Ensuring effective communication, to elicit satisfaction of Customers
Operates multiple-call telephone switchboard console and routes calls to the appropriate person or location within the office and branches. Exercises discretion and interpretive judgment in frequent and sometimes stressful contacts with callers
Answering incoming calls and directing those calls to the proper parties. Calls are answered in three rings or less. Having Conflict resolution skill and not joining issues with customers; patience is very essential in customer service
Research and identify the appropriate business units or persons for callers when it is not obvious from a provided list
Analyze data to determine answers to questions from customers or members of the public
Having good record of Incoming and Outgoing Visitors
Identify telephone system problems and immediately alert the proper personnel
Security conscious at all time, Maintains safe and clean lobby area
Assist in mailroom operations and delivery of mail, updating address lists, and making cost effective decisions concerning packing, shipping and postage, distributes all incoming mails, including inter-office mails, and/or packages in accordance to Mail Services procedures
Support in the area of visa and passport arrangement, travel logistics, hotel reservations for staff and The Exchange's guests and other Protocol and Logistics functions as my be assigned by the Head of the Department. Executive Assistant Cover for ExCo
Assist in providing high level administrative support to the executive and manage complex, ever-changing calendar
Assess the urgency and importance of situations and take appropriate action to determine the necessary level of senior management involvement
Apply As Customer Service Executive @ Nigerian stock exchange (NSE)
Furthermore,
Support the planning, organizing and preparing for complex meetings including: communicating meeting details to stakeholders, arranging meeting venue and required equipment, compose and/or work with others stakeholders to prepare agenda, ensure relevant materials are ready for meetings and/or review, providing day-of-event support, etc
Provide non-confidential information about The Exchange, such as location of departments or offices, employees within the organization, or services provided as required to guest/visitors
Research, obtain and analyze gathered information to resolve problems
Responsible for risk and compliance management in areas of assigned functions
Perform other related duties as requested by the Head – Administration Department or Divisional Head.
Qualifications and Experience
Minimum BSc /HND required in any field
1-2 years relevant experience
Computer skills including the ability to spreadsheet and word-processing programs at a basic proficient level.
Functional Competencies:
Analytical Thinking
People Management
Office Administration
Protocol & Logistics Support
Behavioural Competencies:
Accountability
Adaptability
Attention to Detail
Customer Service
Decision Making
Planning and Organizing.
Application Closing Date
7th June, 2019.

Apply As Customer Service Executive @ Nigerian stock exchange (NSE)
How to Apply
Interested and qualified candidates should:
Click here to apply online
READ AND APPLY ALSO FOR THESE:
At this point, to get more recruitment information on this site, please, Google site search for completefmc. That is, type whatever you want to search for on google by adding /completefmc at the end to get you right inside this site. e.g. 2019/2020 recruitment/completefmc will take you to other recruitment posts on this site. Just try it now. In addition, click to read the highlighted comments on our pages.
Overall, follow us on our tweeter and Facebook. Try your best to share this also to your contacts. That will help you strenghten your bond of friendship.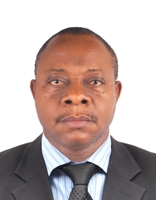 Founder/Managing Partner of Complete Full Marks Consultants Ltd. An Economist turned Chattered Accountant and Tax Practitioner with over 37 years of industrial experience.