Apply: Over 650 Job Vacancies @ Ensure Insurance Plc. For January 2022- Ensure Insurance plc recruitment is currently on-going.Apply on-line through Ensure Insurance website  to build a career for yourself at Ensure Insurance plc. as Retail Sales Executives, Graduate Trainee, and Internal Control Officer
This is a nationwide recruitment, therefore there are opportunities for many applicants. Over 600 people are to be recruited in this December to resume officially in January 2022. If you need a job just read through and if you qualify apply as directed. Good luck.

Apply: Over 650 Job Vacancies @  Ensure Insurance Plc. For January 2022
Client Brief:
At Ensure, we promote a high-performance culture and a conducive work environment where passionate, engaged and accountable employees thrive in careers with endless possibilities.
We are always looking for talented, motivated people to join our team. The Ensure Way is built on constantly improving our performance and surpassing expectations; we need the brightest minds and most passionate hearts to do that.
If you are smart, enthusiastic, excited about making a genuine difference and eager to build a strong, meaningful career then apply within.
(1) RETAIL SALES EXECUTIVES
Location: Lagos, Abuja, Port Harcourt
Key Responsibilities:
Acquisition of retail clients
Manage own profitable business portfolio focused on sales and persistence of generated business
Carry out relevant lead generation activities to support the business
Maximize sales productivity and build healthy distribution through direct support for closing business
Apply: Over 650 Job Vacancies @  Ensure Insurance Plc. For January 2022
Required Competencies:
Minimum qualification of Ordinary National Diploma (OND)
Age: 25 years – 45 years
Trade experience in retail sales
Strong organisational and sales management skills
Self-driven
Good communication and interpersonal skills
(2). Graduate Trainee
Location: Lagos
Required Competencies:
A university degree
Must have completed NYSC
Age – 28 years and below
Logical and analytical reasoning
Strong interpersonal and communication skills
Attention to detail
Good listening skill
Excellent report writing and presentation skills
Proficiency in the use of business tools such as Microsoft packages (MS Word, Excel, Visio and Powerpoint)
Remuneration: N3,000,000.00k per annum
(3) Internal Control Officer
Location: Lagos
Key Responsibilities:
Initiate and drive a systematic and disciplined approach to evaluate and improve the effectiveness of internal control and processes
Enforce existing controls in the organisation
Develop internal control policies/procedures/frameworks and ensure their implementation
Monitor compliance in order to drive the effectiveness of the internal control system
Evaluate existing processes and controls for weaknesses and making recommendations where necessary
Carry out routine internal control functions within the organization in line with the internal control framework
Required Competencies:
A university degree
10 years post NYSC work experience in similar role, preferably in the Financial services industry
Membership of one or more relevant professional bodies (i.e. ICAN, ACCA, CISA, CRISC) is required
Broad experience and knowledge in creating control, service standards, operational policies and guidelines
Time management and organisational skills
Remuneration: N8,000,000.00k per annum
Apply: Over 650 Job Vacancies @  Ensure Insurance Plc. For January 2022
 Application Closing Date
29th November, 2022.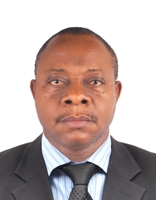 Founder/Managing Partner of Complete Full Marks Consultants Ltd. An Economist turned Chattered Accountant and Tax Practitioner with over 37 years of industrial experience.