How to Avoid Criminal Prosecution After VAIDS-Why does government not immediately prosecute tax evaders according to the law? Is  ignorance of the law an excuse now? No! This is just an amnesty window to avoid criminal prosecutions.
These are some of the questions that this article intends answering while giving you the guideline on how to avoid legal prosecution for tax offences after the expiration of Voluntary Assets and Incomes Declaration Scheme (VAIDS) by 31st March 2023. This article will certainly benefits you if you are a tax payer, a tax expert and consultant, student and member of the public.
The first guideline is not to be ignorant of the law.
Don't be ignorant of the law: It could lead you into trouble.
Ignorance of the law is not an excuse at any time, however, Government has decided to take this pragmatic approach of offering an amnesty window to allow Nigerians, who may have evaded tax, whether ignorantly or deliberately in the past, the opportunity to do their civic duty and pay the correct taxes whilst providing much needed revenue for
Nigeria's infrastructure.
How to Avoid Criminal Prosecution After VAIDS
Now Get Started!
Click
www.vaids.gov.ng
to get VAIDS declaration form. This is how to begin and how to avoid legal prosecution after this programme. Once you fill this form,
get a tax consultant
who will then guide you on other procedures to follow, especially in calculating your tax liabilities up-to-date. Then do the next thing.
Get schedule for the payment of the Accrued Taxes.
This is another 'soft landing plan'. Your tax consultant will help you work out a workable payment schedule with the tax authorities  for the payment of the taxes you are owing. You will have up-to 3 years to pay off these debts. Is this not good enough for you?
If you miss this grace period, you will be investigated for tax purposes and may be prosecuted if you are found wanting in this respect. You may not have the opportunity of rescheduling your tax payments. You know what this will do to your business working capital. So the next thing is to be aquanted with VAIDS time table.
When will VAIDS elapse?
The Scheme is expected to last for
9 months
only from 1st July, 2022 to 31st March, 2023. An extension time is not being envisaged. There will be no renewal or extension. Once the scheme period has expired all remaining tax defaulters who have not taken advantage of this will face the full force of the law. Know too that Nigeria is not alone in this exercise.
How to Avoid Criminal Prosecution After VAIDS
Nigeria is not alone here:
A
number of countries
are into this, including Indonesia, Italy and Argentina, who have seen their tax revenues illegally moved to other nations. These countries used this same measure and today their nation incomes grow and their national development programmes are well  funded.
What does this mean to Nigeria?
This will reduce the amount that Government will need to borrow for essential projects and will enable Nigeria to make a concerted effort to upgrade essential infrastructure and spur development. Don't forget that legal prosecutions, investigations etc cost much money. If you go by this VAIDS, it's going to be a win win thing.
Your Score Card so far:

Source: VAIDS
How to Avoid Criminal Prosecution After VAIDS
Click here to get related recruitment information
The implication of this table is:
If you  are able to sort out your tax challenges with FIRS/SIRB  any time from July 1st to December 31st 2017, you will only pay your tax due. The
tax authority
will waive the interest and penalty that it could attract.
But if you pay any time from 1st January to 31st March 2018, you will pay your tax due and interest due. The tax authority will not charge you for any penalties due. However, after this periods, anything can happen to you.
You really have a choice. I advise you take advantages of this scheme to clean-up your tax mess. Government has made enough and good efforts in carrying you along in good faith.
How to Avoid Criminal Prosecution After VAIDS
Always turn to this website for your tax matters and information. Just search for any topic of your choice and you will have it. If you
click here
you will get all the topics on taxation in this website. But I think you will be better off if you follow us in any of our social media platform so that you will get regular updates. You can also get other
business information
and do some of your
business plans.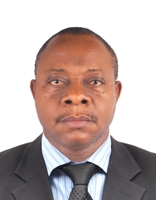 Founder/Managing Partner of Complete Full Marks Consultants Ltd. An Economist turned Chattered Accountant and Tax Practitioner with over 37 years of industrial experience.