How Voluntary Assets & Income Declaration Scheme will Benefit Participants Now – Federal Government of Nigeria Presidential Executive Order introduced VAIDS. Other important aspect of this scheme are VAIDS Participating form, and VAIDS Nigeria website for necessary information.
VAIDS benefits:
VAIDS holds a lot of benefits for all that participate in it. This is what this post is for. It's meant to highlight the whole benefit you'll get when you take part in this scheme.
Therefore this post is for you if you are a taxpayer, company or business owner, practising accountant and tax administrator and consultant, in addition to taxation and accounting student and member of the public. Let's see what you will benefit.
(1) Imprisonment:
Tax evasion is a crime punishable, upon conviction, by imprisonment of up to 5 years. If you get a criminal  conviction you will lose certain  public rights:
Your political career is ruined
You lose personal reputation
And you lose even board membership of your company
You can not be a member of any government board of parastatal.
And others
This is a very important benefit. A common N2,000 penalty or 24 hours imprisonment will do you great harm.
So why not take the opportunity which VAIDS provide to make yourself clean again taxwise.
How Voluntary Assets & Income Declaration Scheme will Benefit Participants Now
(2) Payment of tax Due:
Even after criminal conviction, you will still pay the full amount of the tax due along with the associated interest and penalties. Typically, a penalty of 10% of the tax due is assessed, along with related interest charges that accrue at 21% per annum, commencing from the due date of the related tax charge. In some cases, the penalty assessed is 100% of the tax due and further, the related assets are liable to be forfeited.
But with VAIDS you only pay the tax due.
(3) Forgiveness of Interest and penalty:
Those taking advantage of the Scheme by declaring honestly and fully will be free from prosecution and will qualify for the forgiveness of penalties and interest.

Source:
VAIDS
How Voluntary Assets & Income Declaration Scheme will Benefit Participants Now
This table enumerates how the payments will be made ad what you will gain on the tax payments. If you pay before 31st December, 2022, the interest ad penalty associated with the tax due will be forgiven. If you pay after this date, only the penalty due will be forgiven, and afterwards, you could be criminally prosecuted.
(4) Nominee Assets Registered in the taxpayers name:
VAIDS give you (tax payers) the right  to transfer assets that you had previously held by nominees into your own name.
Remember that such assets not honestly declared may not be claimed by you afterwards. It should be remembered that many Nigerians have lost assets in the course of trying to conceal them from the authorities. Such losses typically occur in the event of death or an urgent need to liquidate assets when required documentation and proof of ownership cannot be provided.
(5) Global War on Illicit fund transfer
A global embarrassment will be worse than a local embarrassment. As such it's better you seize  this opportunity to regularise your assets and income sources. Declaration allows assets to be legally and formally held by the true owner.
How Voluntary Assets & Income Declaration Scheme will Benefit Participants Now
(6) Name and Shame Parade:
There'll be a Name and Shame program to disgrace those who will be tagged Corrupt ad tax evaders, and enemies of the state and the people. Click to read my article on how
VAIDS will help fight corruption
You will not have this if you comply with VAIDS now.
(7) Proper Records:
This exercise will enable you start keeping tidy and honourable records for your good self and businesses. It will help you do good business in Nigeria and globally.
(8) National Well-Being:
Nigeria as a people will be better of due to increase in revenue generation, which will foster infrastructural development and economic growth. The
tax-GDP ratio
will improve and grow as in other countries. This is a benefit to you because if Nigeria is good, you will be good too.
How Voluntary Assets & Income Declaration Scheme will Benefit Participants Now
For Further Information
If you need us to help you with more updates  about VAIDS implementations , kindly provide us your contact email address on our Follow By email platform on this page.
Also, feel free to ask any question pertaining to this guide via our comment box. I will make efforts to answer every question to your satisfaction.
Click here to get your business start-up helps – business plan, CAC documentations, FIRS registration, and other business tips that will streamline your business.
If you click here we will be available to help you out in your tax challenges.
Why not share this with others. Tax matter is every ones matter.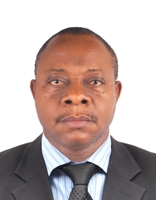 Founder/Managing Partner of Complete Full Marks Consultants Ltd. An Economist turned Chattered Accountant and Tax Practitioner with over 37 years of industrial experience.