VAIDS Relies On Tax Accountants for Public-Awareness – FG declares "Tax Thursday" to create  tax awareness. Nigerian government to grant amnesty to defaulting voluntary tax payers. The VAIDS revolution gathers momentum and VAIDS appeals to taxpayers "Regularize Your Tax Status", full information on VAIDS website www.vaids.gov.ng.
THE ROLES OF THE TAX ACCOUNTANT
Tax accountants
are going to play vital role in the current application and implantation of Voluntary Assets and Income Declaration scheme
(VAIDS)
in Nigeria. This is true to the fact that many tax payers are not yet aware of how to go about their tax obligations. When such questions as the following come up, then you know that the tax accountant should come to your aid.

 VAIDS RELIES ON TAX ACCOUNTANTS FOR PUBLIC AWARENESS
This post is created to address such questions by you, and other tax payers. It's also meant to create the awareness on the tax practitioners who may not know how much VAIDS depends on them.
One first question the tax accountant should answer the tax payer is: How do I pay the tax due under the Scheme?
Please, you should  take the following steps:
 Get a tax consultant on your side.
 Make your accounting/assets/income records ready
 Know the relevant tax authority to pay the tax type. All taxes paid under the Scheme are to be collected by the relevant tax authorities including the FIRS and SBIRS, depending on the type of tax in issue.
Make your payments either online or through the bank. Payments should be made to the Relevant Tax Authority quoting your full name and TIN as a reference. The bank will issue a receipt for the payment.
Create a VAIDS account for yourself/company
Fill  the VAIDS participating form
 VAIDS RELIES ON TAX ACCOUNTANTS FOR PUBLIC AWARENESS
 As to whether you will  have to pay all the established liabilities at once. Take note of this!
If you don't have the cash at the moment but have avenue for getting the fund, you will be allowed to negotiate with the tax authority on how you will be able to pay the whole tax due
 At the discretion of the relevant  tax authority, you may  be granted up to three years to pay such tax liability. But then whatever balance left at this negotiation will attract interest.
Your next question is like: What if I do not know how much tax I am owing? This has a common solution – get a tax consultant, he is educated on this.
Once you register for VAIDS by filing the Declaration form, agents of the Relevant Tax Authority can help you to calculate your tax liability.
THE TAX AWARENESS


VAIDS depend on tax accountants for this programme and that is why it's  providing extensive training to legal advisers, tax accountants and other professionals to ensure that taxpayers fully understand their obligations under Nigeria's tax laws.
 VAIDS RELIES ON TAX ACCOUNTANTS FOR PUBLIC AWARENESS
Duties of Tax Accountants: 
These include services indicated to solve or work out the following:
For Further Information
If you need us to help you with more updates  about VAIDS implementations , kindly provide us your contact email address on our Follow By email platform on this page.
 Also, feel free to ask any question pertaining to this guide via our comment box. I will make efforts to answer every question to your satisfaction.
Click these social media buttons under this page to let your contacts have this information em-mass.
Partner with us by referrals on commission.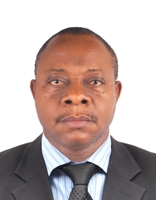 Founder/Managing Partner of Complete Full Marks Consultants Ltd. An Economist turned Chattered Accountant and Tax Practitioner with over 37 years of industrial experience.