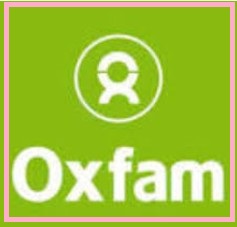 Apply: Procurement/Logistics Officer at Oxfam Nigeria December 2022– Related are Oxfam Nigeria logistics and procurement processes. Others are, Logistics and supply policy implementations, development and monitoring of logistics and procurement data base, risk assessments and procurement plans.
Employer Briefs:
Oxfam is an international confederation of 17 organizations (affiliates) committed to creating a just world without poverty. In Nigeria Oxfam works in the areas of Economic Justice/Sustainable Livelihoods, Humanitarian Programming to save lives, Advancing Gender Justice and Good Governance, adopting a right based approach.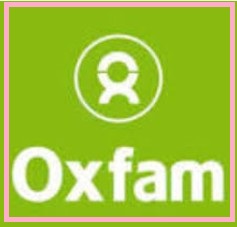 Apply: Procurement/Logistics Officer at Oxfam Nigeria December 2022
We are recruiting to fill the position below:
PROCUREMENT DETAILS:
 Procurement/Logistics Officer
Location: Maiduguri, Nigeria
Job Family: Property/Logistics
Level: D2
Reporting Lines:  Logistics Manager
Staff reporting to this post: Two or more staff
Scope of Job
To play a leading role in support to the procurement within the country office and partners alike in meeting internal and external procurement and supply value chain for effective and efficient programme delivery, coordinating Oxfam's programme activities relating to Supply and Logistics in Maiduguri.
'Supply and Logistics' refers to a broad set of operational and support activities related to requirements planning, procurement and delivery of materials and services, management of fleet and transport.
Core Responsibilities
These include:
Overall management and implementation of logistics / supply policy ensuring that authority and procedures are adhered to and followed, to promote and integrate their best practice into the Country programmes.
Monitor actions agreed by management in their monthly, quarterly management reports and flag exceptional issues arising from this analysis with country and line management.
To ensure the development and maintenance of a database of appropriate suppliers, equipment and specifications able to supply Oxfam programmes and to share and promote this information with staff, partners and other technical staff by reviewing the quality and accuracy of asset and stock verifications.
In conjunction with the Logistics Manager develop capacity building, succession plans and related staff development activities.
To carry an appropriate risk assessment aim to strengthens the compliance and plan to overcome weaknesses of country logistics operations
Support humanitarian staff to monitor and comply with the restricted funding from day to day appropriate use of checklist that monitors programme, finance and logistics requirements.
Develop procurement plan, monitor implementation and update regularly.
Develop and agree priorities for assuring quality and respecting donor requirements.
Review & sample contract project documentation to ensure that key documentation such as proposals, contracts, amendments, reports, budgets, spend reports and other grant management documentation is complete, accurate and in line with Oxfam's standard.
Apply: Procurement/Logistics Officer at Oxfam Nigeria December 2022
Qualification, Skills & Competence
Essential:
Highest level of personal integrity and accountability
Master's Degree in Procurement, Logistics, Business Management or its equivalent.
At least three years' experience in procurement/logistics and working with institutional donors environments.
At least two years working in a supervisory position.
Strong understanding of best practice on logistics, financial systems, policies, and procedures.
An understanding and experience of auditing techniques and tools.
Good grasp of institutional donor requirements.
Proven experience of managing funds from institutional donors such as GFO, ECHO, OFDA, DFID, SIDA.
Experience of capacity building in relation to procurement/logistics development and administration as well as coaching and mentoring skills.
Strong project management and presentation skills.
Experience and ability to contribute to cross-departmental projects.
Proven knowledge and experience of computerised contract and logistics systems as well as advanced Excel skills.
Demonstrable experience with tender and consortium bid budget development and financial management.
Ability to delegate, coach and develop staff.
Ability to manage competing priorities and produce consistent high-level outputs.
Good analytical, reporting and financial skills.
Excellent communication & interpersonal skills.
Ability to identify, prioritise and recommend actions to mitigate risk.
Desirable:
Knowledge of West African local laws related to finance.
Proven skills in motivating multi-cultural and multi sectoral teams.
Awareness of gender equity principles, commitment and interest in developing these within Oxfam.
Application Closing Date
15th December, 2022.
How to Apply
Interested and qualified candidates should send their Application Letters and Curriculum Vitae as one attachment to: vacancies-nigeria@oxfam.org with the Position Title as the subject of the email.
Note: Applications not sent in the required format may not be considered. Only shortlisted candidates will be contacted
For More Information:
To get more information on this recruitment you have to be visiting this site from time to time.
You can send in enquiries through our comment box on this page or fill in the follow by e-mail platform on this page too.  You can let your friends know this by making use of our social media – Facebook, tweeter etc. share button below this post. A click will do the magic for you.
Search any topic of your choice from the search tab at the top right-hand corner of this page.
Partner with us on referral basis for commission – doing business plans, taxation, company incorporation with CAC and various accounting jobs.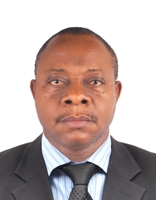 Founder/Managing Partner of Complete Full Marks Consultants Ltd. An Economist turned Chattered Accountant and Tax Practitioner with over 37 years of industrial experience.