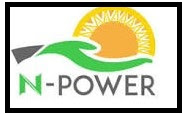 N-power: 4 December 2022 Physical Verification Exercise –  4 December 2022 is not the last of this exercise. From time to time, application time, recruitment portal, recruitment requirements, shortlisted candidates, aptitude tests, and now physical verification exercises  throughout Nigeria by 4th December, 2022, the next will be the final list then come the posting exercise.
As a matter of fact, N-Power is a job creation and empowerment programme of the National Social Investment Programme of the Federal Government of Nigeria, for the youth between the age of 18 and 35.
N-Power has released dates for the physical verification exercise for its 2022 pre-selected applicants. 300,000 candidates are undergoing this exercise. This is  a physical verification phase of this recruitment exercise. This will be held  in the 774 local government areas of the country in the same week.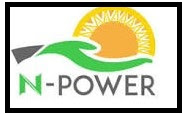 N-power: 4 December 2022 Physical Verification Exercise
FROM THE PRESIDENCY
Information reaching us from the Senior Special Assistant to the President on Job Creation/Youth Employment, Mr Afolabi Imoukhuede said the verification would be done with the N-Power stakeholders in the states such as the National Orientation Agency, N-Power State team, National Assembly Monitors and Observers.
He still pointed out that  those who fell short of the verification criteria and made faulty declarations in their applications would still be disqualified before generating a final list when the volunteers  in the Agro, Teach, and Health categories  of the scheme will be deployed through out the federation.
The Presidential aid noted that out of 2.54 million applicants, 2.25 million had their Bank Verification Numbers (BVN) validated prior to the assessment test phase while only 1.75 million responded to invitations to write tests.
The State-by-State  breakdown of this applications received are as follows:
(1) The North West geo-political zone had
33,039 applicants from Jigawa;
113,960 from Kaduna;
 97,748 from Kano;
 40,742 from Katsina;
 30,975 from Kebbi;
22,501 from Sokoto and
32,186 from Zamfara.
(2)The states from the North East, are
 Adamawa 50,552
Bauchi had 51,920;
Borno had 55,264;
Gombe had 27,980;
Taraba had 36,987 while
Yobe had 32,201.
N-power: 4 December 2022 Physical Verification Exercise
(3)The  North Central has:
 FCT  120,198
 Benue 89,734 and
 Kwara 77,338 while
Niger  73,236 ;
 Nasarawa  72,732;
Plateau 68,955 and
(4)From South East are the following:
Enugu State 81,891
 Anambra with 61,075
 Imo with 60,283;
 Abia had 54,216 and
 Ebonyi with 39,030 applications.
(5) In the South West are:
 Lagos  174,994 applications,
Oyo  133,281;
 Osun  87,281;
 Ekiti  37,594;
 Ogun  74,940 and
Ondo  69,224 applications.
(6) The applications from the South South are:
 Rivers with 145,773
  Delta with 106,509
Edo with 63,507.
 Akwa Ibom  56,143;
Bayelsa 23,659 and
Cross River  49,596.
The Final list:
We are hopeful that the final list will be released shortly after this verification exercise. Candidates are advised to keep in touch with this website for regular updates on the recruitment exercise.
You can do this by dropping your e-mails address on our follow by e-mail platform at the right  hand corner of this page. If you send in your comments and questions through our comment tab you will also be updated. If you follow us on our social media  platforms by 'like us', you will also have the same information.
Get your friends to know about this information by clicking our social media share buttons on – Facebook, tweeter, LinkedIn  etc. below this post.
N-power: 4 December 2017 Physical Verification Exercise