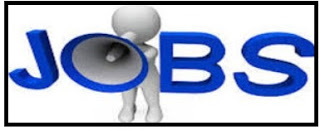 Finance and Admin Officer (Yobe) at Centre for Community Development and Research Network (CCDRN) – current and on-going recruitment in CCDRN has job vacancies for Finance and Admin Officer (Yobe), Programme Officer, Finance and Admin officer (Borno), Monitoring and Evaluation Officer (Borno) and  Nutrition officer.
Therefore if you have the requirements and can live and work in Borno or Yobe states, go through this publication and apply accordingly.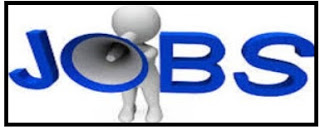 Finance and Admin Officer (Yobe) at Centre for Community Development and Research Network (CCDRN)
EMPLOYER BRIEF:
Centre for Community Development and Research Network (CCDRN) is a registered local Non-governmental organization (NGO) with its head office in Kaduna. CCDRN partners with communities, philanthropists, government and donors to provide sustainable community development services in the areas of conflict resolution, peace building, economic empowerment, agriculture, health, education as well as governance.
We are looking for a suitable candidate to fill the vacancy below:
RECRUITMENT DETAILS
Job Title: Finance & Admin Officer
Location: Yobe
Key Responsibilities
Maintain organised files on all project-related materials, reports and documents (program operations).
Assist to format, edit, photocopy, print and disseminate documents and presentations as required.
Assist in raising budgets for field activities and programmes.
Assist in organising, planning and coordinating CCDRN events and logistics for meetings, seminars, workshops and other events.
Send weekly and monthly reports to the Head Office on state's office activities.
Manage the support staff of the state office.
Prepare the state office monthly financial report
Maintain the asset inventory of the state office.
Assist in the procurement activities of the organisation.
Manage petty cash for the office
Undertake banking transactions for the office.
Remit PAYE and WHT to the appropriate tax authorities
Attend to any other job as may be assigned by the supervisor.
Finance and Admin Officer (Yobe) at Centre for Community Development and Research Network (CCDRN)
Your Application Guides:
The recruitment portal: finance and administration officer interview questions
Relevant competencies
Cognate Experience:admin officer duties and responsibilities
Job Requirements : admin and finance officer duties and responsibilities
Job technicalities: finance and admin assistant job description
Job development path: HRM Appraisl forms
Procedure to apply
Qualification, Work Experience and Personal Skills
Minimum of University degree or HND in Accounting or any Social Science course;
Attention to details, strong analytical and numerical skills;
Strong computer skills
Fluency in both written and oral English, and fluency in local languages
Strong report writing skills
Proficiency in writing and editing letters, reports, and documents.
Strong decision making and results oriented.
Ability to work in a complex environment with multiple tasks, short deadline and intense pressure to perform.
Excellent Communication Skills
Willingness to travel to any part of the state
Minimum of 2 years experience in an NGO environment.
Application Closing Date
20th December, 2022.
Method of Application
Interested and qualified candidates should send their Curriculum Vitae and cover letter in one e-mail attachment to: ccdrn.hr@gmail.com
Note:
Late application will not be considered.
Please clearly indicate the Position and State in the subject line of your mail.
Only short-listed candidates will be contacted.
We are an equal opportunity employer and we strongly encourage women to apply.
Finance and Admin Officer (Yobe) at Centre for Community Development and Research Network (CCDRN)
For Recruitment  Updates:
This website will continue to give you update on recruitment exercises, but you have to do yourself a big favour by checking on this website daily.
Otherwise,  send in your e-mail address through our follow by e-mail tab at the right-hand corner of this page, or send in your comments or questions through the send in comment tab on this page too, you will be reached also.
If you click on the social media share buttons below this post you will let all your loved ones have this information.
Partner with us by referrals on commission basis – preparation of business plans, accounting and auditing jobs, tax management matters, registration of companies and obtaining mining licences.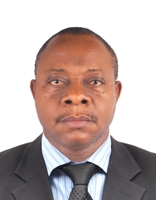 Founder/Managing Partner of Complete Full Marks Consultants Ltd. An Economist turned Chattered Accountant and Tax Practitioner with over 37 years of industrial experience.