Humanitarian Finance Manager Recruitment @ Oxfan Nigeria – Oxfan humanitarian jobs aim at eliminating poverty. Oxfan is an equal opportunity organisation. Humanitarian Finance manager involves finance management, risk management, programme and people management. Oxfan recruitment portal at ….
Employer Brief:
Oxfam is an international confederation of 17 organizations (affiliates) committed to creating a just world without poverty. In Nigeria Oxfam works in the areas of Economic Justice/Sustainable Livelihoods, Humanitarian Programming to save lives, Advancing Gender Justice and Good Governance, adopting a right based approach.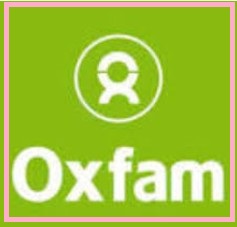 Humanitarian Finance Manager Recruitment @ Oxfan Nigeria
We are recruiting to fill the position below:
RECRUITMENT DETAILS:
Humanitarian Finance Manager
Req ID: 3221
Location: Maiduguri, Borno
Duration: 1 year.
Scope of Job
To establish, implement and monitor all financial aspects of the Maiduguri programme, including the management of financial risks. To ensure that financial procedures are established, adhered to, and non-compliance challenged.
To provide financial information and monitoring to programme staff.
To work closely with the Country Finance Teams to provide quality financial information, process payments and maintain comprehensive accounting records. To establish financial systems in the Maiduguri Office and capacity build finance staff.
Oxfam is convinced that people have the power to end poverty. All they need is an opportunity. Oxfam is committed to make sure everyone gets that chance. That is why we support local projects in developing countries, why we lobby governments and companies to listen to the poorest people, and why we campaign to involve both men and women in our work.
Humanitarian Finance Manager Recruitment @ Oxfan Nigeria
Core  Responsibilities
Financial Management:
To ensure that financial procedures are adhered to, and noncompliance identified and challenged.
To ensure effective financial management and accountability in relation to the Response Program and provide financial information and monitoring to programme staff.
Ensure effective, timely and accurate functioning and monitoring of the complete financial systems (Pastel), including maintaining the completeness and integrity of data within the system, generating necessary reports and authorising monthly data compilation in the Pastel.
To work closely with the Country Finance Teams to provide quality financial information, process payments and maintain comprehensive accounting records including necessary cost allocation.
Responsible for implement the established financial systems and improved (as applicable) in the Maiduguri Office, supervisor and capacity build finance officers and take a lead on assessment and matrix management of finance functions in the response sub offices.
Responsible for cash management across the programme, ensuring the application of Oxfam's financial policies and procedures, in collaboration with the Country Finance team. Liaise with the bankers and other government departments on financial issues as required.
To ensure effective interface with Human Resource and Logistics on various elements of financial systems and processes related to the response work.
Risk Management:
Responsible for risk management through implementation of Oxfam's relevant organisational standards (Fraud & Loss prevention), internal controls and compliance with legal obligations and compliance with local law in finance and related areas.
Ensure that all donor financial reporting requirements are complied with and that donor financial reports are accurate and submitted in a timely manner.
Programme Management:
Develop a comprehensive knowledge of programmes and management processes in the finance office;
Support and guide the Programme Management Team in financial management linked to programme work;
Participate and contribute to strategic planning processes, ensuring financial management and risk implications are considered in all processes;
Lead on and support programme in assessments and building financial management capacity of staff and partners (where applicable)
People Management:
To be involved in the preparation of role profiles for sub-office finance staff;
Responsible for the effective performance management of finance staff reporting to the position, ensuring assessment, development and performance management against objectives and organizationally agreed competencies;
Accountable for implementing Oxfam's people management policies, procedures and standards;
Manage and supervise the staff directly reporting to the position and ensure that any training needs are identified and met;
Support a climate of continuous professional improvement in finance.
Qualification, Skills & Experience
Bachelor's/Master's Degree in Finance, Accounting or related field;
Professionally qualified finance manager or coordinator, preferably with experience in a large emergency and / or complex organization, and the ability to influence and support colleagues in appreciating the importance of financial standards, procedures and controls
Experience in finance and grant management, ideally with at least two years working in a supervisory position
Sound understanding of institutional donors and previous experience in producing high quality donor reports;
Effective verbal and written English communication skills, including high-level interpersonal and representational capabilities;
A strong commitment to Oxfam's purpose, a broad understanding of the work culture in the "development" sector and its impact on key areas of responsibility and a commitment to humanitarian principles and action;
An understanding of gender and diversity considerations within key areas of responsibility and commitment to addressing inequalities in the workplace and the program.
Skills & Competence:
Proven influencing and negotiating skills with internal and external audiences including in complex and stressful circumstances.
Ability to advice and support in a consultative manner.
Excellent communication and interpersonal skills, together with the capacity to remain calm under pressure and not lose sight of strategic priorities.
Demonstrated ability to work independently with ability to work in a systematic and organized manner with good attention to accuracy and details.
Ability to maintain discretion and confidentiality of privileged and sensitive information.
A sound understanding of the importance of gender.
Sensitivity to cultural differences and the ability to work with a diverse set of staff at different levels within the organisation
Strong report writing, analytical skills with good usage of computers and office software packages (Ms. Word, Excel, etc.)
Willingness to travel at short notice, and often in difficult circumstances.
Humanitarian Finance Manager Recruitment @ Oxfan Nigeria
What we Offer
Oxfam Novib is committed to providing you with a competitive, fair, and comprehensive pay and benefits package that is justifiable to our donors.
The salary range for this position is set in scale 9 with a salary range between EU 2962, – to EU 4557.
Application Closing Date
10th December, 2022.
How to Apply
Interested and qualified candidates should:
Note
Include your Motivation Letter and CV.
Only applications received using the link provided can be taken into consideration.
For More Information
If you need us to help you with more updated information at the right time about recruitment, kindly provide us your  email Address in the Follow us by e-mail platform on this page. Also feel free to ask any question pertaining to this guide through the comment box on this page too.
If you click the social buttons at the bottom of this page, you will reach out to all of your contact at one click.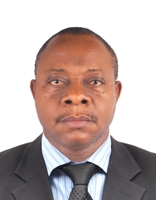 Founder/Managing Partner of Complete Full Marks Consultants Ltd. An Economist turned Chattered Accountant and Tax Practitioner with over 37 years of industrial experience.