Apply As Zonal Data Assistant at World Health Organization (WHO) Bauchi – Zonal Data Assistant 1800034 Bauchi Job Description – Social Media Assistant (1800032), WHO afro internship, World Health Organization (WHO) vacancies in Nigeria, Zonal Data Assistant in Bauchi. NPO data improvement officer, Zonal Data Officer at the World Health Organization (WHO), Zonal Data Assistant recruitment in Bauchi, WHO recruitment portal: ex.vcdp.who.int/careersection/ex/jobdetail. How to Apply for World Health Organization (WHO) Social Media Assistant and Apply As Zonal Data Assistant at World Health Organization (WHO) Bauchi
Do you know that working for an international NGO like World health organisation is an experience?I tell you it boosts your CV, especially when later you go for international appointments. If this is one of your life goal, please read on and apply as directed.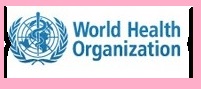 Apply As  Zonal Data Assistant at   World Health Organization (WHO) Bauchi
EMPLOYERS BRIEF:
The World Health Organization (WHO) is the United Nations dedicated organization that specializes in public health. Its goal is to build a better, healthier future for people all over the world. It has functional offices in all 36 States and the Federal Capital Territory (FCT) of Nigeria. WHO staff work side by side liaising with governments and other partners to ensure the highest attainable level of health for all people.  Together WHO strives   to combat diseases – infectious diseases like tuberculosis, polio, influenza and HIV and non-communicable ones like cancer and heart disease.
Read Also: How to Apply for World Health Organization (WHO) Social Media Assistant
WHO is  recruiting to fill the position below:
RECRUITMENT DETAILS:
Job Title: Zonal Data Assistant
Ref No: 1800034
Location: Bauchi
Grade: G6
Contractual Arrangement: Temporary Appointment under Staff Rule 420.4
Contract duration: 12 months
Schedule: Full-time
Apply As  Zonal Data Assistant at   World Health Organization (WHO) Bauchi
Objectives of the Programme
The objective of the post is to:
 Coordinate WHO data management and M&E activities at zonal level ,
 Provide evidence driven information for actions aimed at supporting the zone/states to:
Ensure availability of quality, timely, and complete information that guides the surveillance and immunization program
Monitor the  achievement of recommended surveillance performance indicators for Acute Flaccid Paralysis (AFP), other Vaccine Preventable Diseases as well as other diseases of public health priority as highlighted in Nigeria's Integrated Disease Surveillance and Response (IDSR) strategy.
Provision of  evidences through the timely utilization of different data available and guide the program
Description of Duties
The specific functions of the ideal candidate are:
Establish, maintain and up-date databases pertaining to each programmatic area in EPI/PEI Perform data harmonization,
 Validation and cleaning on all data received before forwarding to national level
Provision of regular feedback on data quality, timeliness and completeness to states for action.
Track and obtain missing or incomplete data/reports and provide feedback to relevant levels.
Work closely with Zonal M&E officer in the provision of monthly feedback on M&E/Accountability Framework to states
Produce periodic analysis feedback from data to enhance decision making at relevant levels
Support the zone with data presentation, analysis and interpretation.
Create and secure back-up copies of data in the zone.
Provide technical data management support to the zone and states.
Conduct data management training to build the capacity of officers.
Perform other activities as required by the supervisor.
Apply As  Zonal Data Assistant at   World Health Organization (WHO) Bauchi
Required Qualifications
Education:
First degree in any of the following:  Computer Science, Statistics, Data Management and related field; preferably supplemented by a certificate in GIS.
Professionality training in monitoring and evaluation.
Cognate Experience:
Not less than  5 years experience in data management and ICT in an international organization, NGO, government agencies or any other reputable organization.
Ability:
Thorough knowledge of data management/ICT skill; strong analytical skill.
WHO Competencies:
Producing results
Communication
Ensuring the effective use of resources
Use of Language Skills:
 Expert knowledge of English.
Apply As  Zonal Data Assistant at   World Health Organization (WHO) Bauchi
Remuneration
WHO offers staff in the General Services category an attractive remuneration package, which for the above position includes an annual net base salary starting at NGN 8,200,887 (subject to mandatory deductions for pension contributions and health insurance, as applicable) and 30 days of annual leave.
Application Closing Date
22nd January, 2022.
Method of Application
Interested and qualified candidates should visit  tl-ex.vcdp.who.int/careersection/ex/jobdetail to apply online
Additional Information
This vacancy notice may be used to fill other similar positions at the same grade level
Only candidates under serious consideration will be contacted.
A written test may be used as a form of screening.
In the event that your candidature is retained for an interview, you will be required to provide, in advance, a scanned copy of the degree(s)/diploma(s)/certificate(s) required for this position.
For Further Updates:
This website will continue to give you regular and current updates on recruitment exercise in 2018. I advise you visit this site regularly for your updates.
If you send in your comments through our comment box or your e-mail through our follow by email platform on this page, or click our Facebook tab to like us, you will be reached.
To reach your contacts share this post by clicking the social media buttons below.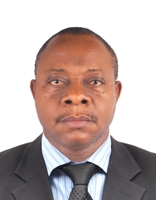 Founder/Managing Partner of Complete Full Marks Consultants Ltd. An Economist turned Chattered Accountant and Tax Practitioner with over 37 years of industrial experience.