How to Apply for World Health Organization (WHO) Social Media Assistant – Job Description – Social Media Assistant (1800032), World Health Organization (WHO) recruitment for Social Media Assistant, Social Media Assistant at World Health Organization (WHO), January 2022, WHO recruitment portal: ex.vcdp.who.int/careersection/ex/jobdetail. World Health Organization Social Media Assistant Job in Abuja, Social Media Assistant, Abuja – Nigeria, and How to Apply for World Health Organization (WHO) Social Media Assistant.
Working for an international NGO like World health organisation is an experience. I tell you it boosts your CV, especially for international appointments. If this is one of your life goal, please read on and apply as directed.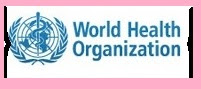 How to Apply for World Health Organization (WHO) Social Media Assistant
EMPLOYERS BRIEF:
The World Health Organization (WHO) is the United Nations dedicated organization that specializes in public health. Its goal is to build a better, healthier future for people all over the world. It has functional offices in all 36 States and the Federal Capital Territory (FCT) of Nigeria. WHO staff work side by side liaising with governments and other partners to ensure the highest attainable level of health for all people.  Together WHO strives   to combat diseases – infectious diseases like tuberculosis, polio, influenza and HIV and non-communicable ones like cancer and heart disease.
WHO is  recruiting to fill the position below:
RECRUITMENT DETAILS:
Job Title: Social Media Assistant
Req ID: 1800032
Location: Abuja
Grade: G4
Contractual Arrangement: Individual Service Contractor
Contract Duration: 12 months
Schedule: Full-time
How to Apply for World Health Organization (WHO) Social Media Assistant
Why the Position?
To harness the full potential of the use of Social Media for WCO, WHO Country Office in Nigeria wishes to engage the services of a Social Media Assistant to support achievement of the overarching goals of the approach.
Description of Duties:
The Social Media Assistant's responsibilities will do the following:
Design layout for selected social media platforms.
Liaison between and among the various WHO clusters and technical teams
Manage the content development management (from video, audio, image and text) in close collaboration with the communication unit and technical teams
Monitor the tracking of global and national discourse as it affects the country office and propose first response to the team on such issues (subject to clearance from technical teams)
Monitor the tracking  of breaking news on all social media platforms as it relates to WHO concerns and interests
Respond to queries and request as raised on any of the channels (In conformity with technical clearance)
Monitor, appraise and generate report on performance indicators with the set target for the Social Media team
Monitor, track, and execute the social media team resolutions on issues that boarder on operations of the team.
Regularly manage and encourage social media awareness amongst WHO Nigeria staff members
How to Apply for World Health Organization (WHO) Social Media Assistant
Required Qualifications
Education:
Higher National Diploma (HND)
 First Degree in Graphic Arts and Design or
 related technical qualifications.
Cognate Experience:
Essential:
 Not less than 5 years progressive professional work experience in graphic Arts and Design
Desirable: Relevant work experience in WHO and/or the UN system would be an advantage.
Use of language skills:
Proficient knowledge in English Language
Abilities:
Ability to express clearly and concisely ideas and concepts in written and oral forms
Demonstrable creativity and experience in translating messages into Graphics
Advanced Computer skills in various office applications (including PageMaker. INDesign, Corel Draw, Photoshop, Paint Shop,) and internet navigation skills.
Application Closing Date
18th January, 2022.
How to Apply
Interested and qualified candidates should visit  ex.vcdp.who.int/careersection/ex/jobdetail to apply online.
Join Nigerian Army
To get more information on 2018 Nigerian Army recruitment click any of the following:
2018 Nigerian Army Recruitment: Journalist, Photographer & Video Cameraman/Woman
Nigerian Army Engineers Corps Recruits Artisans/Tradesmen & Women
Nigerian Army Corps of Supply and Transport Recruitment
Nigerian Army Medical Corps Recruits Medical Personnel
How to Apply for World Health Organization (WHO) Social Media Assistant
For Further Updates:
This website will continue to give you regular and current updates on recruitment exercise in 2018. I advise you visit this site regularly for your updates.
If you send in your comments through our comment box or your e-mail through our follow by email platform on this page, or click our Facebook tab to like us, you will be reached.
To reach your contacts share this post by clicking the social media buttons below.
Partner with us by referrals on commission basis – preparation of business plans, accounting and auditing jobs, tax management matters, registration of companies and obtaining mining licences. Contact us +234 8034347851 or email cfmclimited@gmail.com. Click here for more business information.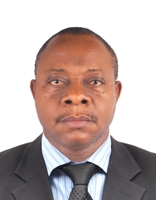 Founder/Managing Partner of Complete Full Marks Consultants Ltd. An Economist turned Chattered Accountant and Tax Practitioner with over 37 years of industrial experience.