How to Apply As Chief of Party at Catholic Relief Services (CRS) –  Related are, Apply As Technical Director @ Catholic Relief Services Abuja – 3 Directors, MEAL Manager at Catholic Relief Services (CRS), Catholic Relief Services (crs) Recruitment January 2022, Monitoring, Evaluation, Accountability and Learning (MEAL) Director, Apply for Grants Manager 11 @ Catholic Relief Services Abuja.
As a matter of fact, Catholic Relief Services (CRS) is an International non-governmental organization supporting relief and development work in over 99 countries around the world, assisting  persons on the basis of need, regardless of creed, ethnicity or nationality. Since 2000 CRS focuses on vulnerable children, agriculture, health and HIV, extractives and governance, and peace building programming in Nigeria.

How to Apply As Chief of Party at Catholic Relief Services (CRS)
Catholic Relief Services (CRS) is recruiting for the following post.
RECRUITMENT DETAILS
Job Title: Chief of Party
Location: Abuja
Job Highlight:
The Chief of Party (COP) will be responsible:
For the overall management, operations and coordination of all project activities, staff, consortium members and partners.
Providing strategic, technical and programmatic leadership, management and administration,
Representation of the project to USAID, the Government of Nigeria, and other key stakeholders.
He/she will ensure adherence to technical and programmatic quality, compliance with USAID rules and regulations, and the timely submission of all deliverables to USAID.
Minimum Qualifications and Experience
A minimum of a Master's Degree in any of the following: Social Sciences, Public Health, Development Studies, or a related technical field.
Not less than ten years' experience working on orphan and other vulnerable children (OVC) programs or related health and social services programs;
Not less than  five years of senior technical or managerial level experience on USAID and/or PEPFAR programs, with demonstrated knowledge of USAID and/or PEPFAR guidelines, regulations and reporting requirements (previous COP experience strongly preferred);
Efficient state-of-the-art technical knowledge in one or more OVC technical areas (such as social protection programming, economic strengthening, early childhood development, child protection, health and nutrition, social welfare systems strengthening, adolescent girls' programming, care and support for children and adolescents living with HIV, or other relevant area), demonstrated by at least three years of senior management in this field;
Sufficient and Comprehensive understanding of the social welfare and health system structures and policies in Nigeria;
Had demonstrated ability to engage government ministries, departments and agencies, and represent OVC priorities and issues;
Good working experience in financial, administrative and technical management of large grants involving consortium members, sub-recipient partners, or other teaming arrangements;
Have proven leadership and interpersonal skills and ability to build and motivate diverse and talented teams;
Excellent communication and writing skills in English;
Ability to work independently, plan strategically and analyze situations critically;
Practical Computer proficiency in Word, PowerPoint, Excel, and Outlook;
Willingness to travel nationally and internationally, as required.
How to Apply As Chief of Party at Catholic Relief Services (CRS)
Application Closing Date:  26th January, 2022
Join Nigerian Army
How to Apply As Chief of Party at Catholic Relief Services (CRS)
How to Apply
If you are interested and qualified –  download the "Application Form" and send with a detailed 3-page resume in a single file word document to: ng.recruitment_health@crs.org
 Visit crsorg-my.sharepoint.com/ to download Application Form (MS Word)
For Further Updates:
This website will continue to give you regular and current updates on recruitment exercise in 2022. I advise you visit this site regularly for your updates.
If you send in your comments through our comment box or your e-mail through our follow by email platform on this page, or click our Facebook tab to like us, you will be reached.
To reach your contacts share this post by clicking the social media buttons below.
Partner with us by referrals on commission basis – preparation of business plans, accounting and auditing jobs, tax management matters, registration of companies and obtaining mining licences. Contact us +234 8034347851 or email cfmclimited@gmail.com. Click here for more business information.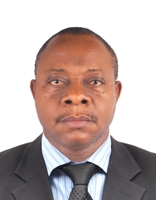 Founder/Managing Partner of Complete Full Marks Consultants Ltd. An Economist turned Chattered Accountant and Tax Practitioner with over 37 years of industrial experience.