How to  Write a Concept Note for Your Start-up Business – Many a time business ideas flow into your head and you think you have gotten it, but then it becomes very difficulty for you to implements such ideas. You need to sit down and put together your business concept paper/note. This is not your business plan nor business proposal or feasibility studies, but it could be part of all.
This post will expose you to  business concept format, business concept statement example, example of business concept paper, examples of a concept note for proposals, how  to write a concept note for research, sample concept note for funding, concept note sample for NGO, and concept note sample for an event.
I have just told you that you could write concept paper for anything at all.

How to  Write a Concept Note for Your Start-up Business
As a matter of fact, a business concept paper briefly summarizes the business or organization you'd like to develop. It's an overview of the business you want to undertake. It defines the scope of your operation and how to achieve them. It talks about your business/activity purpose and mission.
This is also very necessary when you are registering your business. The
corporate affairs commission
would want to know what your business is all about. I tell you, this defines what would be in your company Memorandum of Association.
Then you would need to answer some of the following questions.
What type of organisation do you want to form?
A limited liability company, Non-profit making organisation, an ordinary enterprise?
Who are going to be your partners or co-directors?
What about the geographical location of the company, and the branches?
What  type of operation –  manufacturing, wholesale, retail or a service provider?
What  services and/or products will the business offer?
How would they fit within the community, as well as what local, regional or national needs would  they address?
 What is unique in this your business?
Can you develop a unique selling position  which is what your business has to offer that no other does?
How is your target  market?
Can you business just fit into the current market or do you need special strategic marketing approach to win some market share?
What is your competition?
Have you considered the current and future competition?
Can you list out  your business' strengths, opportunities, threat  and weaknesses and compare them to the competition's?
What competitive advantage do you have over your competitors?
Do you have  need for financing? How do you solicit  for investors or gather the capital needed to obtain inventory and secure a business location?
Can you put down the answers to these question on paper?
Do you know what? I'll tell you. With little narratives here and there, you have produced your first business concept note.
Now! Can you go through them again?
Do you need to  discuss it with a partner?
Can you now carry out some survey on some of the facts you need to know something about?
Can you look for a business consultant now?
Can you call on me via +234 8034347851 or email cfmclimited@gmail.com for further business counselling, business registration with CAC and if possible your business plan.
How to  Write a Concept Note for Your Start-up Business
I'm very happy for you, if you have gone through this post and really understood it. However, where you need some professional approach, don't hesitate to call on me. Complete Full Marks Consultants Limited is a firm of chartered accountants, auditors, taxation and business consultants, and is here to take up these challenges off your shoulder, if you so desire.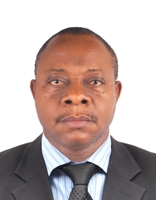 Founder/Managing Partner of Complete Full Marks Consultants Ltd. An Economist turned Chattered Accountant and Tax Practitioner with over 37 years of industrial experience.