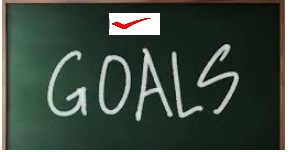 Step-By-Step Business Concept Paper Template For Young Entrepreneurs – Your business concept note defines the scope of your business operations. It's a bullet point itemization of your business activities.
If you are intending to start a business, expand your existing business or seek for grants from government or other bodies, Step-By-Step Business Concept Paper Template for Young Entrepreneurs is good for you. It's necessary you go through this post with a blank paper and pencil noting down your particular business peculiarities.
Uses of Concept Paper:
Concept papers are needed –
When you are nursing a business idea.
When you want to expand your business
At the formation of your company
For discussion with partners, and investors
When writing your business plan or proposals
To form your company Memorandum of Association
By your local chambers of commerce
When looking for grants
And others.
This post, Step-By-Step Business Concept Paper Template For Young Entrepreneurs, is an all purpose business concept paper  template. I suggest that you structure your business concepts as presented here. Ensure you add enough narratives to press your facts home.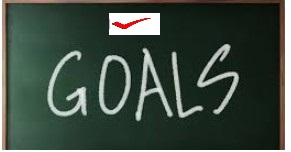 STEP-BY-STEP BUSINESS CONCEPT PAPER TEMPLATE FOR YOUNG ENTREPRENEURS
The Company Basics:
This part will include –
Name of company:
Address of company:
City
Country:
Company Registration number
Name of owners
Email of owner addresses
Phone numbers
Number of employees:
Start up year:
Logo uploaded
Your Product/Services:
Picture of product, service or the essence of the company
Short description of product or service
What makes the business unique?
Unique selling point, emotions, technology,
The Market:
Who are your customers and what are the needs you address?
Market Segments, target groups, sectors, demographic segmentation.
How do you reach your customers?
Sales channels, customer involvement, market test
How do you keep and develop your relation to important customers?
Competition:
What is the current situation at the market you are addressing?
Competitors, value chains, drivers, risks, niches
What are your competitive advantages?
Distributions channels, low costs, high quality etc.
Where do you see the market going in the future and how will the competition change?
Customer behaviour (taste), technologies (fashion), new competition
STEP-BY-STEP BUSINESS CONCEPT PAPER TEMPLATE FOR YOUNG ENTREPRENEURS
Running the business:
What are the key activities generating revenue?
Focus, time, networking, sales, development etc.
What is your revenue and from which activities and customers?
Is the company profitable?
Resources and Costs:
Number of employees ?
Number of employees, Management, organisation, structure, key skills, advisors
What are your key resources?
Hardware, software, designs, networks, brand, key partners
Which steps are taken to secure franchise  and rights?
Copyrights, design rights, patents
Describe your costs?
Development Cost, running cost, manufacturing, labor, marketing
STEP-BY-STEP BUSINESS CONCEPT PAPER TEMPLATE FOR YOUNG ENTREPRENEURS
The Future of the Company:
Dreams and ambitions of the company.
Revolution, world dominance, scalability, exit strategy
What are your next steps?
Short term, long term, investments, new markets
What do you need in order to succeed?
Capital, skills, networks, technologies, partners, knowledge
Looking for investors?
Are you looking for investors (yes /no)?
If yes – What is your experience with investors so far?
If yes – What stage is the business currently at in relation to investments?
What amounts of investments do you want to attract and for which goals?
What are the characteristics of the investors you are looking for?
Skills, networks, time frame
What are you ready to give investors in return?
Minority share, majority, influence
Get A Consultant:
Finally, Complete Full Marks Consultants Limited will do all your commercial papers for you. Ranging from your business concept notes, business plan, business incorporation with CAC, accounting, auditing, taxation, coaching and other consultancy services. Contact us on +234 8034347851 or cfmclimited@gmail.com.
click here
to check out our services.
More info here.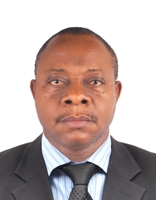 Founder/Managing Partner of Complete Full Marks Consultants Ltd. An Economist turned Chattered Accountant and Tax Practitioner with over 37 years of industrial experience.