Sample Business Plan Questionnaire for BOI Fresh Graduate (NYSC) Entrepreneurship Fund –  Graduate (NYSC) Entrepreneurship Fund, Youth Entrepreneurship Support (yes), graduate entrepreneurship fund 2017, bank of industry loan for graduates 2021, NYSC loan 2022, BOI NYSC loan 2022,how to access loan from bank of industry, bank of industry cap fund and Sample Business Plan Questionnaire for BOI Fresh Graduate (NYSC) Entrepreneurship Fund
There is a collaborative youth empowerment programme between Nigeria's Bank of Industry (BOI) and the Management of the National Youth Service Corps. This is to make entrepreneurs out of the serving NYSC members instead of them becoming job seekers.
About 40 clusters of businesses are involved. They include:
Adire Kampala And Aso Oke
Agro-Mechanization
ASM Fund
Block Moulding
Bottom of pyramid
Cosmetics and Beauty Care Products
Cottage Agro Processing Fund
Fashion Fund
Fish Farming & Processing
Furniture Product Programme
Graduate Entrepreneurship Fund
Leather Footwear
Meat Production and Processing Product Program
Mechatronics
Nollyfund
On-Lending To Commercial Banks
Quick Service Restaurant
Solar Energy
Theme Park
Waste Recycling
Youth Entrepreneurship Support (Yes) Programme
Youth Ignite Programme

Sample Business Plan Questionnaire for BOI Fresh Graduate (NYSC) Entrepreneurship Fund
One major requirement for accessing this fund is the provision of a bankable business plan by the applicants. This post is a questionnaire that could help you produce your own business plan by yourselves.
However, where you require professional touch to your business plan, you have to contact me via cfmclimited@gmail.com or phone +234 34347851.
The following business plan questionnaire questions are very important.  There is need for truthful and accurate information so that the presentations in the business plan would be realisable. Donor agencies, BOI, NYSC, NGOs and investors are made up of experts who know when you are window dressing your plans.
Sample Business Plan Questionnaire for BOI Fresh Graduate (NYSC) Entrepreneurship Fund
THE BUSINESS OVERVIEW/PROFILE:
What is the name of your business?
Where is it going to be situated?
Do you have an existing company already to use?
If not, You have to register a new company or enterprise with CAC Nigeria.
Is the new company  going to be a limited liability company or a sole trading enterprise?
Who are going to be the shareholders of the business?
What are going to be their shareholding stakes?
Who is going to be the managing partner?  – Managing Director
For an already existing company:
Who are  the shareholders of the business?
What are  their shareholding stakes?
Who is  the managing partner?  – Managing Director
What do you need the business plan for?
Is it to borrow money  or to look for investors?
What initial capital can you afford yourself now?
THE EVENT MANAGEMENT BUSINESS PLAN
Even Management business is used here for illustrative purpose. Just substitute with your own type of business, and answer the following questions.
What are the components of this event management business?
Restaurant or food serving aspects?
Confectionary aspects – cakes, snacks etc.
Even decorations – what aspects does this cover – weddings, government functionaries, and corporate functionaries?
Event Panning consultancy?
INITIAL CAPITAL ESTIMATION:
This information will let the donor agency or investor know what you would be doing with the cash to be provided. Therefore, you must be careful here.
For The Food/Restaurant aspect:
CAPEX – Capital Expenditure –  What type of initial fixed assets do you intend having here – cooking utensils, serving utensils etc. – please list them and how much you think they will cost you to buy or rent.
OPEX – Operating Expenditures – What type of running costs do you think this will cost you. What type of personnel are you going to have, how many of them, what is their working timing and how much do you intend paying them.
Cooking ingredients – how much would a meal cost? What types of meals?  Give details of what expenses that constitute a type of  meal.
For the Confectionery Aspect:
CAPEX – As in above, what are the capital expenses you intend making here? Cooking gas and accessories, Oven, baking utensils, storage gadgets like refrigerator etc.
OPEX – state also what types of confectionary products you will make and what constitute their ingredients, and processes of their production. What are the labour you will be using here?
For event management _
CAPEX
– what are the intending capital expenditures here? Decorating materials to buy? How long are you going to use one set, and how many sets do you want to start with? If  particular events require particular new sets how do you cost this? List all the utensil or materials that this involves and how much they will cost (each).
OPEX
– do the same for your running costs here. What are those costs you must incur for each event? Name them and their estimated costs. The labour element – how many people will be involved here and how much will you pay each.
Any Other Business line like the  Event Planning Consultancy Business mentioned above – Name them here and make their estimates as in these other businesses lines above.
General CAPEX and OPEX
Are you going to have an office or a central place to manage all of these? Then the rent, fixtures and fitting, furniture, equipment etc? The OPEX will then include the people that will be constantly there, how may are they going to be and how much will you pay them and how long ( hours) will they work or any other working conditions, please specify?
How much will it cost you to register your business?  What other registration processes costs, like  for health, environmental agencies, NAFDAC etc would you be incurring?
Remember to include the cost of all these registration, the cost of your running around, an the actual cost of doing this business plan, even though your father does it for you free or at a minimal cost.
Remember to apportion salary or allowance to yourself. Any of your personal thing used for your business must be paid for by the business.
Sample Business Plan Questionnaire for BOI Fresh Graduate (NYSC) Entrepreneurship Fund
MARKETING:
You marketing strategy will drive the turnover needed. That means, you have do work out what marketing strategies that will give you what you want.
How do you plan to market your business and products? Posters, brochures, banners, physical demonstrations etc. and how much will they cost you?
THE MARKET:
The important thing here is to determine your competition, and how to manage it to achieve your dream market share.
How large is this market in your environment and how do you think you will penetrate into it and make a breakthrough? What are your competitive advantages over others?
Any market segmentation – that is to say – classes of customers. The rich, the poor. Children parties, company parties, geographical locations,  and how do you intent to handle them, including pricing?
SALES/TURNOVER FORECAST:
Use a table to present this. Let the weekly records generate the monthly records and the monthly records generate the annul records. Balance your records both horizontally and vertically.
How much sales do you wish to make per week, month or year? This you will specify as per each of the business line enumerated above
 COST OF SALE/PRODUCTION FORECAST:
Again, use a table here, generating your weekly, monthly and yearly records.
Remember that your running cost as  listed  on each of the business lines above, will constitute the cost of production here or purchases forecast.
Sample Business Plan Questionnaire for BOI Fresh Graduate (NYSC) Entrepreneurship Fund
YOUR MANAGEMENT TEAM:
Who are your key personnel and what are their qualifications, skills and personal competencies.
Remember that donors for grants like this BOI Fresh graduate entrepreneurship fund wants to know how you would impact on the national gross product/income. Therefore, you must highlight how many unemployed youth you can provide job for, and how much you could be able to pay them, because they are also looking at the poverty alleviation phenomenon.
YOUR SWOT ANALYSIS:
Take time to find out what your strength is in this business. A key personnel or special  location could be your strength. Then your weaknesses. May be insufficient fund. Find out what the business environment both internal and external hold for you.  What are those things that threaten your success too?
It's good you know these things now. They may make you or mare you. Opportunities untapped could turn out to pose a challenge. How are you going to handle all these?
TIMELINE/BENCH MARKS:
This is a list of schedule of proposed  activities and their timing. Something like:
Registration of Business   4th April 2018/19
Purchase of the Fixed Capital items  May 2019
Hiring of staff and staff training  July, 2019
Lunching/opening of the business  August 2019
And others.
MY HUMBLE OPINION:
Please answer these questions and give the required details and we will take it up from there. If there be need for further questions I will still put them forward to you. The early attention to this business plan may also depend on how you respond to these questions.
Complete Full Marks Consultants Limited
will always assist you produce a winning business plan for any purpose at all. As professional accountants we make the difference, and no donor or investor resists are approaches. Contact us via +234 8034347851 or cfmclimited@gmail.com.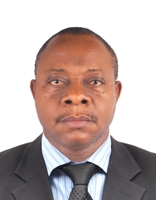 Founder/Managing Partner of Complete Full Marks Consultants Ltd. An Economist turned Chattered Accountant and Tax Practitioner with over 37 years of industrial experience.