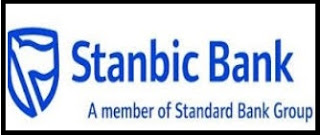 2018 Latest Stanbic IBTC Bank Recruitment 2 Special Managers  – Wealth Marketing Manager & Specialist, Data Quality Management are needed – Stanbic IBTC Bank Plc Recruitment March 2018, Stanbic IBTC Bank Plc Recruitment Requirements, Recruitment portal, http://careerslip.com/stanbicibtcbank.
To start with, Wealth Marketing Manager –  marketing and protecting the Standard Bank brand across the banking  business, and this will include  specialist advice and activity for specific countries and business units.
While, Specialist, Data Quality Management Operations offers a range of essential and complex services to ensure processes across the bank work as effectively and efficiently as possible.
If you have these qualities, you may have to apply. Read through and apply accordingly.
As a matter of fact, it's good for you to know that Stanbic IBTC Bank has been a mainstay of South Africa's financial system for 150 years. It's now in over 16 countries across the African continent. Stanbic IBTC Bank is a leading African banking group that focuses on emerging markets globally and in Africa in particular.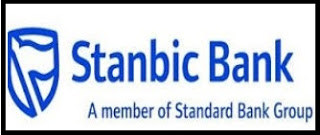 2018 LATEST STANBIC IBTC BANK RECRUITMENT 2 SPECIAL MANAGERS
To help  drive  Stanbic IBTC Bank success into the future, resourceful individuals are being recruited  to join the banks dedicated team at her various offices. You are invited.
(1) Wealth Marketing Manager
Job ID: 30645
Location: Lagos Island, Lagos
Job Sector: Banking
Job Purpose:
The wealth Marketing Manager will deliver real value to allocated portfolios by  developing marketing and communications campaign and collateral strategies
Core Responsibilities/Accountabilities
Such a staff will develop campaign and collateral strategies that will  ensure alignment to the business strategy for the particular portfolio, and the BU Marketing and Communications strategy and brand strategy.
Thereby translating the  knowledge of the market into campaign and collateral propositions.
He/she will also project management of marketing and communications campaigns and projects to ensure delivery on time, on objective set and  within set budget
In all, he/she will ensure that  centrally coordinated campaigns are translated into local tactics.
Thereafter, he/she must evaluate all campaigns and projects set targets and reports.
Must liaise with other  Marketing and Communications specialist within Group Marketing to optimise the effectiveness of marketing and communication
2018 LATEST STANBIC IBTC BANK RECRUITMENT 2 SPECIAL MANAGERS
Qualification and Experience
A degree in Commerce or Marketing
Not less than  8  years' experience in a Marketing and Communications role from  a Finanial Institution, FMCG, Telecommunications or Agency background
(2) Specialist, Data Quality Management
Job ID: 30647
Location: Lagos Island, Lagos
Job Sector: Banking
Job Purpose
Firstly, he/she shall evaluate Stanbic IBTC data sets for quality and accuracy by ensuring that there's minimal Business impact level for data quality issues.
And continuously review the counterpart information in the Client Information File (CIF), regulatory, credit and other core systems across the Group by ensuring that Data Governance and Quality is established and monitored through people, process and technology.
Therefore, he/she must play a strategic role in the data governance strategy for data quality management, consistency, usability, security, currency, and data availability to the organization and customers.
2018 LATEST STANBIC IBTC BANK RECRUITMENT 2 SPECIAL MANAGERS
Key Responsibilities:
It shall be his/her responsibility to establish a standardized Data Quality Management Program:
Therefore, the role holder must have the ability to understand business process flow and translate that into data quality measurement requirements.
In doing these the role holder will determine data quality improvement recommendations as well as process improvement recommendations for the source systems.
Furthermore, he/she must be collaborating directly with the Business Data Owners and Data Governance Specialist to establish the business rules that will provide the foundation of the organization's data quality improvement plan.
Application Closing Date
21st March, 2018.
2018 LATEST STANBIC IBTC BANK RECRUITMENT 2 SPECIAL MANAGERS
Method of Application
Interested and qualified candidates should:
Extra Requirement:
Regular visit to this website will assist you get recruitment information of your choice. If you follow us on our Facebook and other social media handles you will ensure this.
If you click any of the social media share buttons below you will let your contacts get this information.
2018 LATEST STANBIC IBTC BANK RECRUITMENT 2 SPECIAL MANAGERS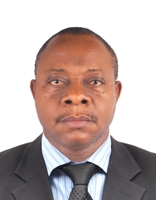 Founder/Managing Partner of Complete Full Marks Consultants Ltd. An Economist turned Chattered Accountant and Tax Practitioner with over 37 years of industrial experience.