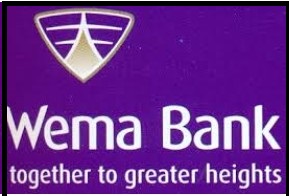 Wema Bank Plc Recruitment April 2018: Head, Innovation – Wema Bank Plc Recruitment for Head, Innovation, Grade: DM- MGR, Head, Innovation Job at Wema Bank Plc in Lagos, NG, wema bank annual report 2013, 2014, 2014, and 2015.
Head, Innovation will primarily be a change agent incharge of innovations, strategies,  – change incubator and change strategy implementations. If you are such a professional WEMA Banks Plc wants to recruit you on full time basis. Therefore if you are qualified and interested in this post read through and apply as directed.
Understand that Wema Bank Plc  you are joining is widely accepted as the longest surviving  indigenous bank in Nigeria. It is the most resilient indigenous bank in Nigeria. Wema Bank Plc has over the years, tirelessly offered a fully-fledged range of value-adding banking services to the Nigerian public. Such services  include financial advisory services.
Wema Bank Plc Recruitment April 2018: Head, Innovation
Wema Bank invites applications  from  those of you who are suitable and  qualified  for the positon below:
Job Title: Head, Innovation
Location: Lagos (Head Office)
Reports to: MD/CEO
Group/Department: Innovation
Employment Status: Full Time Employee
Grade: DM- MGR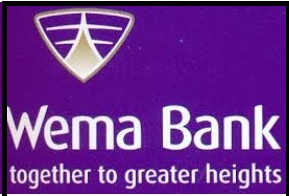 Wema Bank Plc Recruitment April 2018: Head, Innovation
The Scope of the Job
This is an innovative role, which  will primarily be that of change agent, the – "Chief Conductor." The innovation officer will strategically evolve a system that will smoothly manage needs across back, middle and front office, to continue a perpetual upward-moving innovation trajectory.
This officer will:
Contribute to the delivery of change incubation,
Anticipate organisational needs and develop implementation plans.
Play a key role in ensuring projects (change initiatives) meet business, schedule and budget objectives.
Develop and manage the strategic goals of digital innovation to ensure that Wema Bank has a defined and consistent project management approach in place and that ideas translated to project needs of the business are being met and delivered.
Wema Bank Plc Recruitment April 2018: Head, Innovation
Core Job Function/ Responsibilities:
The officer will have the following responsibilities:
Provide leadership around innovation analysis and synthesis
Ability to develop frameworks, articulate innovation insights and clear principles.
Oversee the establishment and management of project methodology
Which will include incorporating structures, standards, processes, documentation and reporting which is agile, fits the needs of the project and puts emphasis on the quality of decision making and timely project delivery.
All these will involve the formulation of  the initial concept for change concept formulation and prepare proposals including analysis on opportunity definition, business plan, risk mitigation, costs and benefits and action plans to the Innovation Committee.
Therefore he/she will develop partnership with Fintech companies by executing a partnership agreement and, if necessary, encouraging them to utilize their technology and jointly run business with them primarily in the Nigerian market where Wema Bank has a footprint.
Furthermore, develop and coordinate approved concepts into complete project design
Therefrom, communicate the proposed change and associated analysis  to stakeholders to enable them to understand the business processes affected and the underlying impacts on system, people and customers.
Provide support development of new strategic plans and  technology, new processes and ideas to improve productivity, efficiency and performance.
Be responsible  to monitor areas of innovation in the banking and finance industry
Stay abreast of market trends and competitive developments, especially  of new technologies to enhance our client offering as well as constantly evaluating emerging technologies and developing opportunities to see how best they can affect and change the organization.
Therefore, he/she will drive ad hoc projects as required.
Coordinate and support negotiations between Innovation Labs and Wema Bank and advise senior management accordingly.
Wema Bank Plc Recruitment April 2018: Head, Innovation
Education Qualifications:
He/she must possess:
First degree in a numeric course or any relevant social science discipline.
A Postgraduate degree OR
An MBA or
Professional qualification in a Social Science related course.
Required Experience:
Not less than  7-10 years cognate experience in a financial services industry.
Competences Required:
Skills:
Strong  policy and analytical skills
Ability to simultaneously manage  multiple projects and  their deadlines.
Strong interpersonal skills in oral and written communication in English combined with matrix management skills.
Excellent presentation skills
Strong  project planning strategy with an execution track record
Wema Bank Plc Recruitment April 2018: Head, Innovation
Knowledge:
Knowledge of necessary economic environments:
Micro and macroeconomics
Cognate experience in research and analysis
Motional Competencies:
Integrity
Results Orientation
Initiative/Judgment
Team player
Outstanding change management influencer
Office Plan:
Personal desk in an open floor office
Application Closing Date
Not Specified.
Method of Application
If you are interested and qualified for this post, you should your CV to: job@wemabank.com stating the job title as subject of email.
Other Requirements:
Always ensure you visit this wite for your regular recruitment information, career and business tips. If this is good for you share it by clicking any of the social media  share button below.
Wema Bank Plc Recruitment April 2018: Head, Innovation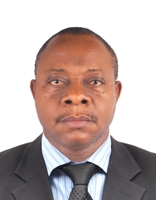 Founder/Managing Partner of Complete Full Marks Consultants Ltd. An Economist turned Chattered Accountant and Tax Practitioner with over 37 years of industrial experience.