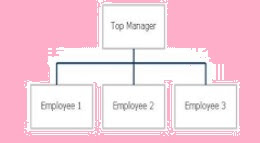 How Much Should You Pay For A Business Plan/Proposals  –  Value for money is important when making a payment. Consider why and how much you should pay for a professional to write a business plan for your business. Why do you need a business plan for your business? Why do we need a business plan?, importance of business plan to an entrepreneur, reasons for preparing a business plan, purpose of preparing business plan, and  advantages of business plan.
Then, put in place  business plan cost estimate, pay someone to write a business plan, how much to charge to write a business plan, companies that write business plans, how much does it cost to have a business plan written Nigeria, and  business plan consultant near you.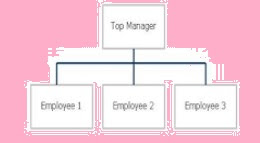 How Much Should You Pay For A Business Plan/Proposals
Why and How Much?
These are the things you have to consider while going through this post. This post will let you know why and how much  of professional fees you should pay for your business pla.  We are going to take the factors one after the other.
First, The size of the business indicating several or a number of business lines that  must be run together. This means that the scope/volume  of the research work involved will determine the amount you will pay for such a business plan. So, get the full details on How Much Should You Pay For A Business Plan/Proposals here.
For example, if you want a business plan for a petrol filling station, you can imagine the volume of work involved here. Research into the architectural designs, the engineering works, petroleum business analysis, lines of business activities involved etc. This type of business plan will certainly be costly.
Secondly, the number of years of projection.  It's naturally expected that a business plan with 5 year projection will take more resources to prepare than one for 3 years.
Thirdly, the share capital of the company involved. You have to note that a company that has N10,000,000.00 ( ten million  Naira) will require more efforts to engage the amount involved, than a company of a share capital, of say N2,000,000.00 ( two million Naira) only.
How Much Should You Pay For A Business Plan/Proposals
Fourthly, the amount of investment. The amount you want to invest  in the business means the amount of efforts to be put in place also to engage the investment amount provided or targeted to be invested.
Fifthly, who needs the business plan. Business plans may be made for management use only, investors, bank loan, donor funded programmes, etc. The point here is that most of these type of business plan need to meet a specification provided by the bank, the donor agency and so on.
Sixthly, are certain privileged group. I know that I give some preference or rebate to Nigeria's serving Youth Corpers who need business plan for certain programme they require while in service. For example, the bank of Industry Entrepreneurial loan for Corpers.
How Much Should You Pay For A Business Plan/Proposals
Complete Full Marks structure Professional Fee schedule
All of the above are taking into consideration while putting together these fees.
Complete Full Marks Consultants (CFMC) Limited is a Financial (Accounting and Auditing), Management (strategic) and Tax consultants , incorporated in Nigeria, as a limited liability company, under the Companies and Allied Matters Act (CAMA) CAP C20 LFN, 2004.  Get the total brief on How Much Should You Pay For A Business Plan/Proposals here
SCHEDULE OF BUSINESS PLAN CHARGES

S/NO.

NATURE

RANGE
OF CHARGE IN NAIRA

1

ELABORATE
BUSINESS PLAN

150,000.00
AND ABOVE   AND UPTO 500,000.00

2

SEMI
– ELABORATE

80,000
TO 150,000

3

MEDIUM
SIZE – UPTO 4O PAGES

60,000
TO  80,000

4

AVERAGE   – UPTO 30 PAGES

40,000
TO 60,000

5

STANDARD
– UPTO 20 PAGES

30,000
TO 40,000

6

SMALL
– BETWEEN 5 TO 10 PAGES

25,000
AND ABOVE
Fees valid for 2018/2019 only.
Payment Plan:
60% of the fee is paid before assignment commencement, 20% after the first analysis preview, and the last 20% before final copy is handed over to client. Payments are made through – Complete Full Marks Consultants Limited, GTB Current  A/C No.  0260563155
How Much Should You Pay For A Business Plan/Proposals
The Procedure:
Send official request for the business plan through cfmclimited@gmail.com. detailing what you want done for your.
After these, a questionnaire  will be send across to you details of which will  help us write the business plan.
Thanks. You can still call on +234 8034347851
If this post serves you well why not share it with your friends. Just click the social media share buttons below the post and it's done.
Get more information here.
 On How Much Should You Pay For A Business Plan/Proposals, do you desire articles on Business Tips, Business plan and feasibility study, C.A.C. Incorporation, Accounting and Auditing, Tax Management, Mining, travels and tours, feasibility analysis, real estate management, then visit here.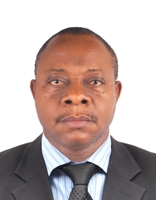 Founder/Managing Partner of Complete Full Marks Consultants Ltd. An Economist turned Chattered Accountant and Tax Practitioner with over 37 years of industrial experience.