Lucrative Business Ideas Suitable for Federal Capital Territory (FCT) Abuja – Related to Lucrative Business Ideas Suitable for Federal Capital Territory Abuja are; small scale business ideas in Abuja, hot business in Abuja, lucrative business to start in Abuja, fast growing businesses in Abuja,  transportation business in Abuja. Get LUCRATIVE BUSINESS IDEAS SUITABLE FOR  FCT  ABUJA here.
As a matter of fact, my research revealed that a lot of you find it difficult to make up your mind on which line of business to take up or a combination of business lines to take up. This article is aimed at highlighting to you what and which businesses that are viable in the Federal Capital Territory Abuja.
In fact, the Federal Capital Territory is made up of 6 Area Councils. That is  the City of Abuja ( Abuja Municipal Area Council) and five other Local Government Areas –  Abaji. Gwagwalada. Kuje. Bwari. Kwali. The composition of this FCT is that of a cosmopolitan city with so many  rural sub-urban cities. This is  why many business ideas are listed here.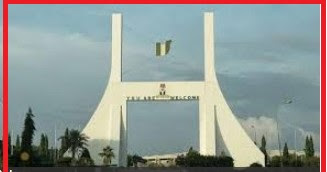 LUCRATIVE BUSINESS IDEAS SUITABLE FOR FCT ABUJA
Consequently, I have in this post for you over 200 business ideas grouped into 19 major groups for easy identification and business combinations.
Some of the businesses require low capital while others require large sum for capital. Part of the need for capital is also determined by whether you want to be a retailer, wholesaler, distributor or just a business agent.
(1) Real Estate
Land is expensive in Abuja,  cost of building is also high, therefore, house/office rent is high in Abuja.
Because of these, land or property owners make a lot of money from the sale of their houses, shops and undeveloped land. So if you  acquire whatever real estate you can today you could sell in future or make use of.
Now associated with this is a whole lot of other businesses – House Agency, Estate  Management Services, Estate Consultants, Estate service providers, estate builders , and more.
Building Material Sales & Supplies –  Considering the level of real estate development going on in Abuja, selling building materials is also a very good business. Just put a phone call  across somebody you know in Maraba building material market, and check out on those at Dei Dei Building material market, to confirm.
With these you don't need to be idle in any part of  Abuja.
(2) Auto dealership
Everybody feel that Abuja residents have the highest disposable income in the country. Well! A category of the residents are. It's believed that there are more flashy cars in Abuja than you'll find in any other part of Nigeria.
This means  auto-dealer business is good in Abuja.   Automobiles include cars, Power bikes and the likes.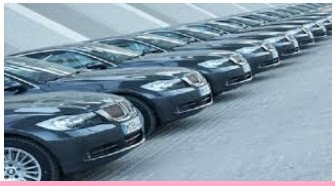 LUCRATIVE BUSINESS IDEAS SUITABLE FOR FCT ABUJA
If you have the capital why not join this business. You will require an average of N500,000,000 to start this business in Abuja.
(3) Construction
 The construction industry is a key sector to invest in Abuja.  Everyday new buildings from residential to corporate buildings are springing up.
These are in addition to  the  infrastructure construction work which the Government carries on all the time.
Complete Full Marks Consultants Limited will help you incorporate your construction company in 7 days. Click here to contact it or e-mail to cfmclimited@gmail.com
(4) Merchandise
Buying and selling of tangible goods, consumables and non-consumables is common in every street and corner of FCT. In addition are  many malls, plazas and local daily and weekly markets that support the flourishing retail sector by providing business owners with the choiced locations to market their goods.  Among these merchandise are:
Fruit Marts – this is a big business here as many civil servants patronise these dealers.
Grocery – As you know, people must eat. This business is lucrative – all food stuff.
Shoes Retail shops – Everybody tends to have shoes now unlike the Nigeria  former president's childhood days.
Hair Care Products – You know it that looking look is a good business, especially in Abuja where girls fake a lot of their personalities.
 Tailoring Materials shops – Fashion design is the order of the day and all of that is being done with tailoring materials.
Cosmetics shops – This is among the beauty business, looking good.  The business is doing well here.
As a matter of fact, what I'm saying is that these businesses flourish  so much in Abuja. You can start one today. Make it a retail, wholesale or distributive business, you will make it.
Complete Full Marks Consultants Limited will be delighted to do a winning business plan for you.
(5) Corporate Event Management/Planning  Services
Many events  take place in Abuja on a daily or even weekly basis –  Official functions, receptions, seminars etc. This means that renting  out event spaces like halls, gardens or parks is a lucrative business here.
You would notice about three type of business here – the ownership of these event spaces, the management of these event spaces, and consultants and other associated service providers. You can get a niche out of these and invest  here.
LUCRATIVE BUSINESS IDEAS SUITABLE FOR FCT ABUJA – (6) Hotels and guest houses
People travel from all over Nigeria and  the whole  world to FCT and transact business with the Federal government, corporate organisations and individuals  and must stay somewhere for their short stay. A territory like FCT requires a variety of hotels, guest houses, Inns etc. for the visitors.
 FCT, Abuja, of today  offers variety of  accommodation options ranging from the Boutique hotel, guest houses to cheap hotel-motels.

(7) Restaurants and Bars:
Abuja's hospitality industry is booming now. In this business are included the following:
Snacks  Shops – cakes, meat pies  etc
Fast food joints – smoked fish joints, Suya  joints, tea/coffee joints etc.
Soft Drink Retail business – retail and wholesale, plus a combination in fast food joints
Beverage Retail business – Wines, cocktails, class denoted wines etc.
Garden Bars – Provides assorted item amongst these listed above. Just a combination of many.
Yea! You can start yours this year. Find  location, rent or lease and develop, use and make money.
(8) Interior Decoration
Most hotels, residential buildings, offices and restaurants in FCT are interior designed and decorated by interior decorators to look classy. So you can join this class of business men and women. Associated with this are:
Suppliers of Bed Sheets, duvet etc. – this could be a line of business for somebody. Supplying to Estate managers, hotels and households et.
Window blinds – another element of interior decoration for office, hotels and other.
Furniture – Chairs, tables, cabinets etc. are all part of interior beauty.
Others. – Electrical fittings and fancies, artifacts etc. are all part of the interior decoration business.
These are some of the business lines you can start right ahead.
LUCRATIVE BUSINESS IDEAS SUITABLE FOR FCT ABUJA – (9). Security installations & Services
Big organisations – public and private need security protection for live, and property.
We know that the public security provisions are not enough. So, there are a lot of private security outfits in this city. Yet, they are not enough.
(10) Tourism Related businesses:
This is to care for all who visit Abuja. Such business that will take such care include:
Travel Agency Business: There is an international airport here, so you get engaged on all the services of the travel agents which include securing and reservation of air tickets.
Car Hire/shuttle and hotel reservation  Services are some of such services
Hotl and guest house facilities as enumerated above.
(11) Family Care/Cottage Businesses
These type of businesses take care of the families or are done in the family premises.
Mother and father leave house so early and come back late, and are warn out for the day. They will need you to:
Provide Private Tutoring services  for their young school children
Baby sitter/Nanny – are also needed.
Cleaning Services – residential or at commercial place including corporate and government office.
 Cooking Services  – privately or corporately. So you can cook for families or cook for occasions, events and be paid  for your services.
LUCRATIVE BUSINESS IDEAS SUITABLE FOR FCT ABUJA – (12) ICT Businesses:
Everything today is electronically done or what is call e-product/e-services. Just get involved in one by undergoing a training.
 Car Tracking Services – is an e-service outfit. In a big town like this a lot of car theft go on now and then. Car tracker will help you recover your car.
Computer Sales, Installation & Repairs – This will also include computer accessories. Computer, whether a desktop, laptop or tablet is  prone to break-downs and damages sometimes or due for replacement  due to technology change or design.
Mobile phone and accessories – you know that these do a lot of e-transactions and communications. Everybody and every job is now on e-transactions. My dear join one.
Call Recharge Cards – associated with all e-services is this which will translate into communication call units or data units. You can produce, wholesale or  resale. Population is the market. There is market here for it.
(13) Fashion and Beauty Businesses: These include:
Spa & Beauty Services-: You can also start your own spa or beauty parlour where people can get a massage and relax after the days labour.
Fashion Design – This is part of beauty business. If you know how to design with local fabrics in a big town like this, you will soon be a millionaire.
Included here, even though may have been classified somewhere else are hair car salon shops and products, Perfume business, boutiques business etc.
(14) Consultancy Services:
Various consultancy services include the following:
Data & Statistical Services – This is a special type of consultancy services. This is a service for conducting researches, surveys and interviews for ministries, agencies and companies. A large city like Abuja would need so many consultants like this.
 Become a Business Plan Writer – Many business persons  know the importance of writing a business plan before starting any business. You can start a business plan writing business for investors who want to borrow from the bank or other financial institutions.
 Foreign Language Teacher. A special skilled job. If you can teach a foreign language there is nothing stopping you from starting a foreign language coaching class even beside your resident. There are also many expatriates in Abuja that wouldn't mind paying you to teach them some of the Nigerian languages to enhance  their better communication.
 Public Relation Agency – You can also start a public relations agency business. You will be serving as a spokesman or image maker for companies and even politicians.
LUCRATIVE BUSINESS IDEAS SUITABLE FOR FEDERAL CAPITAL TERRITORY (FCT) ABUJA
(15) Sports Related Businesses:
There is need for a private stadium in Abuja, yet the following sports related businessoptions are there.
 Viewing Centre or Sports Lounge – As a Smart investor you can  spice  up your sports lounge where people can come and watch football matches and relax with their friends at the same time. A good business, if you combine it with some element of Wine bar.
Politics (Adverts, Campaign Manager & Image Consultant) -You can start this for electoral  period which is  just around the corner You can help politicians organize campaigns and rallies or even act as an image consultant to help boost the profile of political candidates.
Can you organise and sponsor a sports club? Ask Ifeanyi Uba. Very high rewarding.
(16) Academic Businesses:
So many areas of investment here.
Open a School: Primary or Secondary is a good market here. With good location and efficient teachers and administration, your school will grow to an international standard very soon.
Crèche/ Daycare -: If you can not afford a full school scheme as described above with a crèche attached, you can start child day-care centre where parents can keep their children while they are at work.
Book shops – Make it big or small. You can start by selling to your pupils and students and grow from there.
Children Education materials – This is a special segment of the bookshop business. These are materials associated with children training, eg. Play toys, drawing materials, pictures etc.
(17) General Services/Businesses
 Dry Cleaning – Some people work 24/7 for 30 days of the month, and as such can't take care of their laundry. This is why dry cleaning services are one of the trending businesses in Nigeria right now. If you can spice your own dry cleaning service a little bit by offering home/office pick-up and delivery services to your clients, you will wine a big market share in this service industry.
Firewood/Charcoal business – In the families, these come handy when cooking gas and kerosene become very scarce. It's commonly a business in the sub-burb towns.
Gift Shops – Gifts distribute happiness. You will be distributing happiness trading on gift item.
Newspaper Vendor Business – Be a vendor of regular newspaper or special publications like sports magazines or religious publications.
Music and Video Shops – These shops assist people with current and modern music and films. In a high density populated town, this business will flourish very well especially among the youth.
Tokumbo Businesses : Okirik clothes,bags, etc
(18) Health Related Businesses:
There are three aspect you can take up  here.
Private Hospital – With due certifications and adequate professionals in place you can start a  hospital here. The population is growing yearly, and so the demand of health facilities, especially where as we all know the public health facilities are not always sufficient.
Medical Stores – Please I don't mean patent medicine store. If that is what you like, you can go ahead, I know that I will never patronise you. I mean medical store manned by trained medical personnel. It's really a  big market here, with the growth of the town especially in all the 6 Area Councils.
A Pharmacy – Retail or wholesale is very good here. I see a lot of pharmacists who now own their pharmaceutical stores and they are doing well.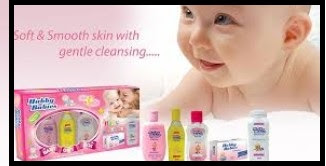 LUCRATIVE BUSINESS IDEAS SUITABLE FOR FEDERAL CAPITAL TERRITORY (FCT) ABUJA –  (19) Baby Care Businesses:
I just want to create this as a different group of business notwithstanding that they could be added to some of the group already discussed.  I'm doing this to give them the prominence they require.
Baby Care Wares: These range from Napkins, Baby Oil, Baby Foods, Baby Soap, to Diapers.  Others include, Baby Beddings – Baby Pillows and Baby Mattress, Baby Furniture -Baby Cot, Baby Crib, Baby Gear- Baby Walkers, Baby Cradle, Feeding Set – Baby Feeding Bottle and  Baby Bib – a big business for pregnant and nursing mothers.
Children Play Toy Business – these are type of toys that children use both at school and at home. It's a good business trading on these.
Write Your Business Plan and Register Your Business:
Complete Full Marks Consultants Limited as an accounting, auditing, taxation and business consulting firm assists clients with business information; incorporate clients companies  and name registration at CAC Nigeria, prepares clients business plans, tax clearance certificates, and assist clients obtain mining licences.
For these information needs, call +234 8034347851 or send mail to cfmclimited@gmail.com.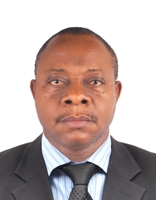 Founder/Managing Partner of Complete Full Marks Consultants Ltd. An Economist turned Chattered Accountant and Tax Practitioner with over 37 years of industrial experience.