PTDF 2018/2019 POSTGRADUATE (PHD) SCHOLARSHIP  FOR UNIVERSITIES IN THE UK – THIS IS ASSOCIATED WITH; PTDF 2018/2019 POSTGRADUATE (PH.D) SCHOLARSHIP FOR UNIVERSITIES IN THE UK, PTDF SCHOLARSHIP 2018/2019, PTDF SCHOLARSHIP COURSES, PTDF SCHOLARSHIP RESULT, PTDF UNDERGRADUATE SCHOLARSHIP 2018, PTDF SCHOLARSHIP 2017 SHORTLIST, & HOW MUCH IS PTDF SCHOLARSHIP WORTH.
The Petroleum Technology Development Fund (PTDF), invites applications from suitably qualified candidates for the Overseas Postgraduate Scholarships to specific programmes at selected Institutions in the United Kingdom.
PTDF is the Federal Government agency with the mandate of developing indigenous human capacity and petroleum technology to meet the needs of the oil and gas industry.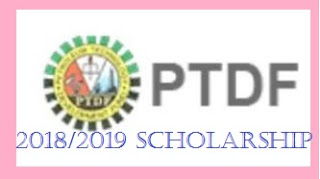 PTDF 2018/2019 POSTGRADUATE (PHD) SCHOLARSHIP  FOR UNIVERSITIES IN THE UK
SELECTION CRITERIA:
PTDF scholarships are highly competitive and only candidates who are outstanding across the board are selected. A selection committee will be constituted to assess applications using the following criteria;
Academic merit as evidenced by quality of Degrees, full academic transcripts and other professional qualifications acquired
Relevant publications to be referenced by applicant
Membership of professional bodies
The viability of the study/research plan.
Applicants are required to make a case for their scholarship by submitting a statement of purpose (maximum 500 words) stating the reason(s) they want to undertake the study, the relevance of the proposed study to the industry and its expected impact on national development.
REQUIREMENTS
Must have completed the mandatory National Youth Service (NYSC)
Must be computer literate
A minimum of Second Class Lower (2.2) in their First Degree and a good Second Degree certificate;
Must submit a research proposal relevant to the oil and gas industry (of not more than 5 pages) to include: Topic, introduction, objective, methodology and mode of data collection;
Applicants must also include their master's degree project
All lecturers must produce a letter from their Vice Chancellor confirming that they are not in receipt of any other scholarships.
PTDF 2018/2019 POSTGRADUATE (PHD) SCHOLARSHIP  FOR UNIVERSITIES IN THE UK
REQUIRED DOCUMENTS
Applicants are advised to scan copies of the following documents and attach to their online application forms:
First Degree Certificate or Statement of Result
NYSC discharge certificate
WAEC/GCE/SSCE/NECO results as well as the PIN numbers on the application forms to enable PTDF view the O'level results on the relevant website).
Recent Passport Photograph
Local Government Identification Letter
Evidence of membership of professional associations
Note: Candidates who successfully scale through the first round of screening will be requested to submit their transcripts; all applicants are therefore advised to prepare their transcripts for submission in anticipation of such a request.
PTDF 2018/2019 POSTGRADUATE (PHD) SCHOLARSHIP  FOR UNIVERSITIES IN THE UK
AVAILABLE UNIVERSITIES IN UK
For 2018, the scholarships to the UK will be restricted to select courses (available on the PTDF Website) at the following universities:
Imperial College, London
University College, London
Kings College, London
University of Birmingham
University of Nottingham
University of Southampton
Newcastle University
University of Manchester
University of Liverpool
Cranfield University
Robert Gordon University
Heriot-Watt University
University of Salford
Portsmouth University
University of Dundee




Method of Application
Interested and qualified candidates should visit:
http://ptdf.gov.ng/2017-2018-ptdf-scholarship-scheme-overseas-local/ to Start Application
 For Further Information:
If you have any issue to talk about, you can do that through the comment box.
You are advised to always come to this site, if possible through www.completefmc.com, for such updates. If you follow/like us on any of our social media you will be sure of your updates. Submit your email address on the follow by email tab on this page to ensure such regular updates too.
PTDF 2018/2019 POSTGRADUATE (PHD) SCHOLARSHIP  FOR UNIVERSITIES IN THE UK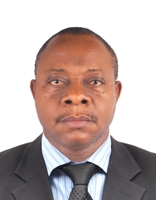 Founder/Managing Partner of Complete Full Marks Consultants Ltd. An Economist turned Chattered Accountant and Tax Practitioner with over 37 years of industrial experience.