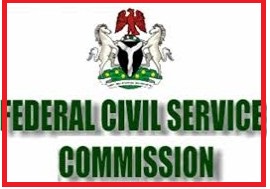 FCSC Promotion Examination Questions and Answers for 2018/2019 –  FCSC is the aconym for Fderal Civil Service Commission. Every year FCSC promosion exams come up in one period or the other at verious levels. As career Training consulting firm, we get concerned when our clients and our website readers are preparing for their respective promotion exams, whether for public service or in the private sector. Some aspect of  FCSC Promotion Examination questions and answers for 2018/2019 promotion examinations and interviews are here. 
Related are federal civil service promotional examination questions, civil service promotion interview questions, kaduna  and other states, FCT civil service aptitude test questions and answers, general knowledge questions for aptitude test in Nigeria and  civil service past question papers.
Other related  matters to  FCSC Promotion Examination Questions and Answers for 2018/2019 to be discussed include – financial embarrassment in public service, declaration of financial embarrassment, financial embarrassment meaning and declaration of indebtedness. Other issues are on subordinate shortcomings and  how to evaluate subordinates performance, disadvantage of subordinate evaluations or appraisal; then what is subordinate evaluation, subordinate evaluation of supervisor and subordinate review of manager.
I know you understand that already several examination issues/ questions  are raised  in this introduction part of this post. To prepare well for an exam is to take note of issues like these. We will now address some of the questions.
FCSC Promotion Examination Questions and Answers for 2018/2019
QUESTIONS 1.
(a) What is Financial Embarrassment?
(b) Give 2 reasons why financial embarrassment is a serious misconduct?
(c) And What is the punishment for this misconduct?
ANSWERS:
(A) This is the financial state of an officer which is now causing him some hardship or embarrassment. An officer is said to be financial embarrassed
i. when he/she has financial debts totalling up to 3 times his/her total take home pay.
ii. When a court of competent jurisdiction gives ruling that he/she is a debtor;
iii. When he acknowledges any debt in writing
iv. Where he/she is adjudged bankrupt or
v. As an insolvent wage earner.
(B) This misconduct is seen as serious because:
i. The state is now impairing his/her efficiency at work
ii. This may make him become corrupt.
iii. He/she may be tempted to divulge serious national information for cash gain.
( c) The punishment due to this misconduct are also serious ones. The officer may be:
i. Dismissed
ii. Disqualified for further promotions
iii. Disqualified from acting on a high appointment
iv. May be made redundant.
v. And more.
FCSC Promotion Examination Questions and Answers for 2018/2019
QUESTION 2
What procedures would you apply in dealing with your subordinates shortcoming?
ANSWERS:
1. Draw the subordinates attention to the shortcomings. Every supervisor is expected to do this whenever his/her subordinates errs. He/she could do this by querying the officer, stating details of the misbehaviour expecting detailed answers.
2. The officer must be  giving some specific time to give reasons why he/she will not be punished for such acts.
3. The supervisors at receiving the query reply will determine whether the answers/reasons giving are alright. Otherwise the supervisor will decide whatever punishment that should be meted or a warning be giving.
4. If a warning is giving, the subordinate must acknowledge the receipt of the warning in writing.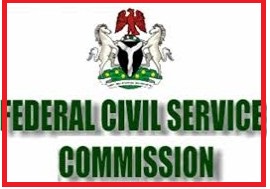 FCSC Promotion Examination Questions and Answers for 2018/2019
Thanks for reading through, we will always be there for you.  Get other questions and  answers in the related topics below.
IN CONCLUSION:
I know you enjoyed this post on FCSC Promotion Examination Questions and Answers for 2018/2019. If that is so,you are advised to always come to this site, if possible through www.completefmc.com, for you updates. If you follow/like us on any of our social media platforms you will be sure of your updates. Submit your email address on the follow by email tab on this page to ensure such regular updates too.
If you have any issue to talk about, you can do that through the comment box.
Get more information here:
FCSC Promotion Examination Questions and Answers for 2018/2019